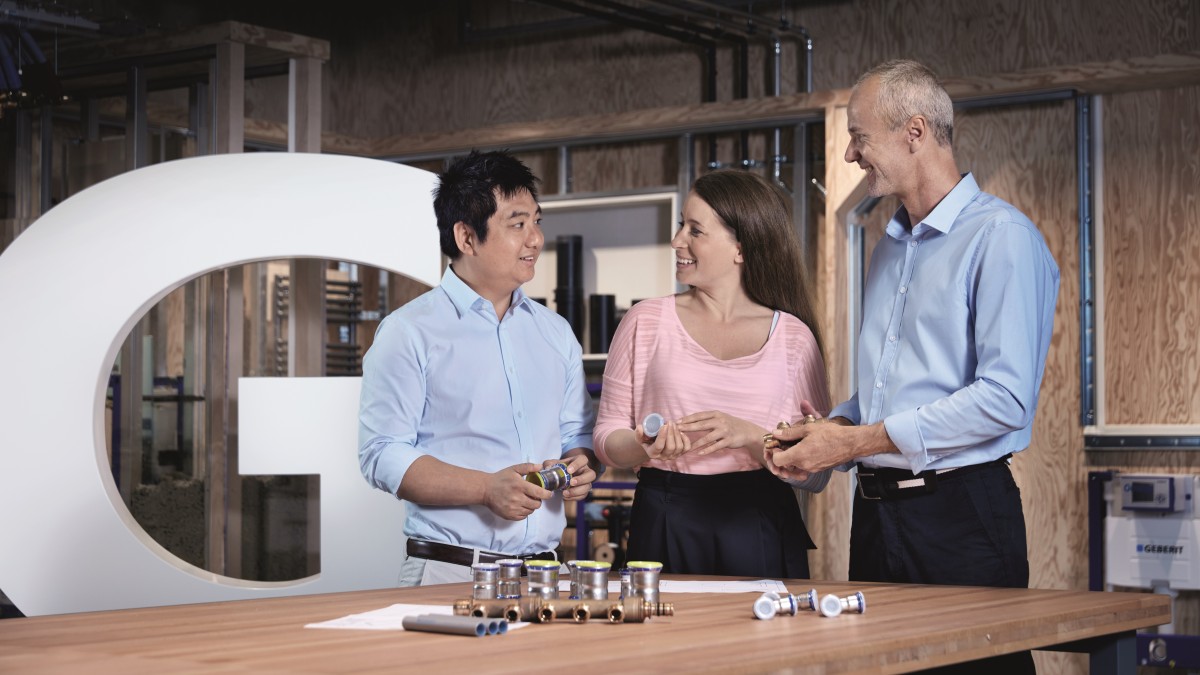 WHAT WE OFFER
COMMITMENT PAYS OFF
Geberit offers its employees attractive employment conditions and a range of additional benefits. Surveys show that employees identify with the company to a high degree and are very satisfied with their working conditions.
Performance pays off at Geberit in the form of variable remuneration. Employees can take part in share participation plans at lucrative conditions and thus benefit from the economic success of the company. Equal opportunities for women and men are a matter of course at Geberit.
The occupational health and safety of our employees is of key importance to the company. Strict safety standards have been established and ensure accidents at work are minimised as far as possible. Also of importance is the ergonomic organisation of the workplace.
Various health management measures are offered at numerous production and sales sites, including in the fields of exercise, mental fitness, nutrition and the working environment.
Flexible working hours
At many of our branches, our employees are allowed a great deal of flexibility in organising their working hours. Supervisors and their teams are responsible for organising their work and take care of this independently, whereby all employees have the same right to their individual interests and needs being taken into account. An employee-friendly work-from-home concept is in place across the Group.
Further training opportunities
We offer a wide range of internal and external training courses (à link to employee development) and support our employees on their individual career paths.
Staff restaurant
All major Geberit sites have their own staff restaurant, where employees can eat and drink at preferential rates.
Salary
Those who work at Geberit also play a part in our success. We recognise the achievements of individuals and the company itself with a performance-related salary.
Employee discounts
Geberit offers its employees discounts on a range of products and services.