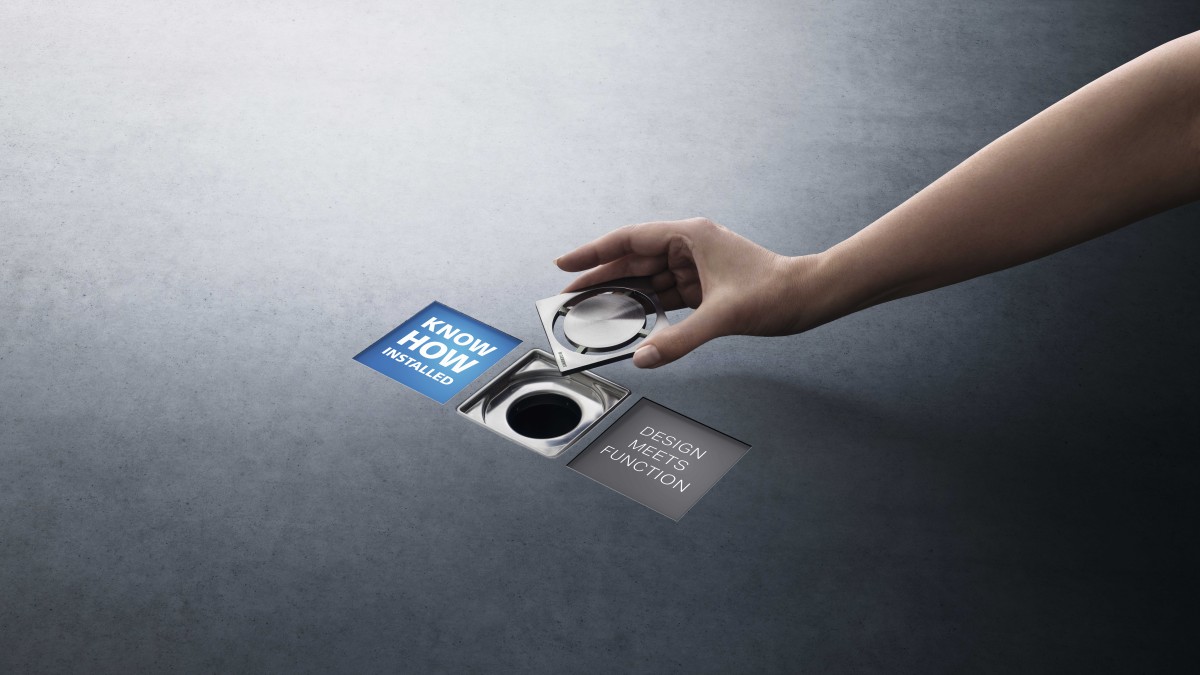 OUR BRAND
RELIABLE AND INNOVATIVE
Quality, reliability and innovation have a long tradition at Geberit. These attributes remain at the core of our brand to this day. The claim Know-How Installed hits the nail on the head – people can rely on solutions from Geberit.
Reliable technology behind the wall is now supplemented by perfect, user-oriented bathroom design in front of the wall. With the claim Design Meets Function, Geberit highlights the latest possibilities in bathroom design on an ongoing basis and ensures that end users are also able to experience this for themselves.
The following values form the foundations of the Geberit brand:
Innovation
Our product development is based on solid market expertise and the latest technology. We carry out targeted, practical research and development that focuses on the end result. This further reinforces our market leadership and allows us to set the latest trends in the industry with our sanitary products.
Know-how
Our experience and knowledge lay the foundation for everything we do. Thanks to this know-how, we make a lasting effect on the everyday life of our customers. In our worldwide training centres, tens of thousands of sanitary specialists receive basic and advanced training every year.
Reliability
We create robust solutions that stand out due to their simplicity and sophisticated systematics. This allows us to guarantee the safety and durability of our products across their entire life cycle.
Quality of life
Our products create an attractive ambience that makes people feel at ease. We set new standards in design, comfort and water management. In doing so, we make a long-term contribution to the environment and society at large.