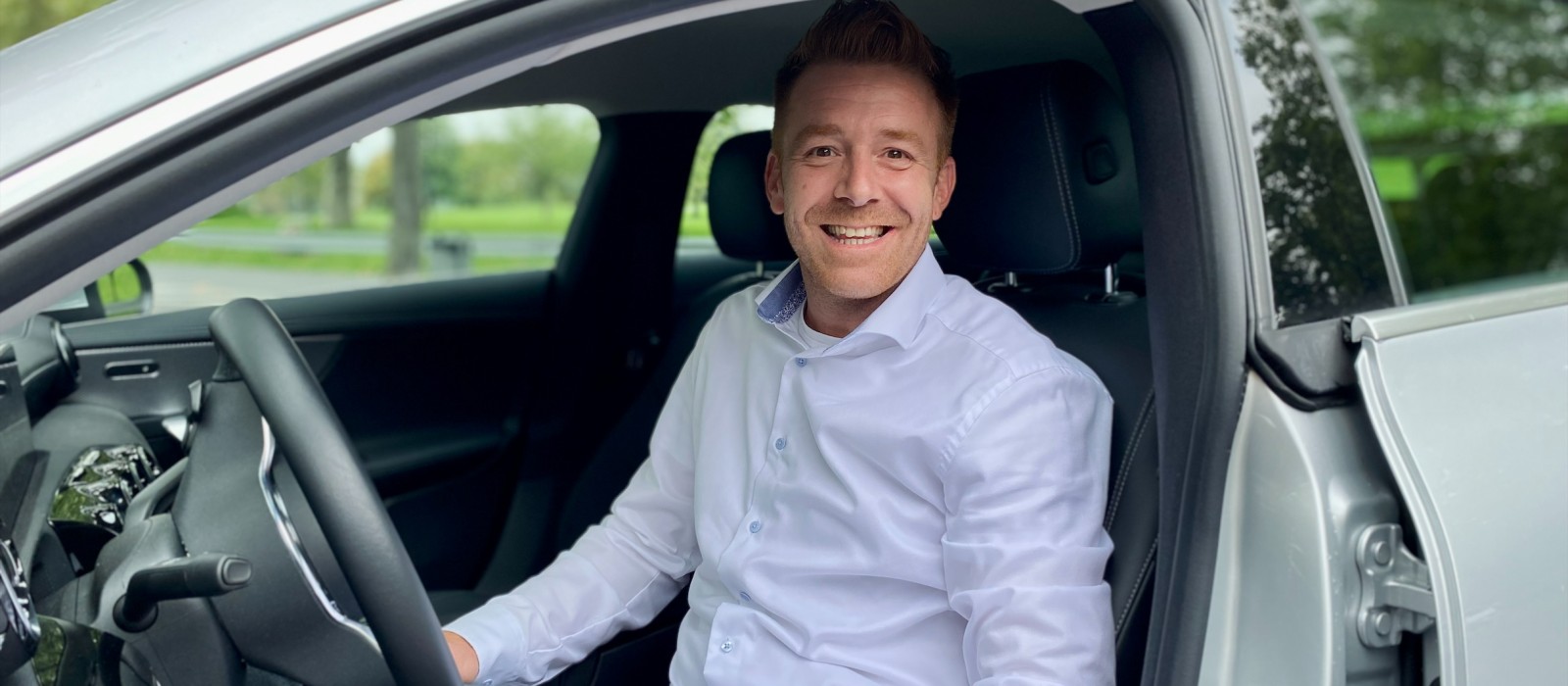 Employees - September 2023
A double pass with clients
On the road with sales consultant Benjamin Keller
As a player-coach of the German football club TUS Marialinden, Benjamin Keller clears the balls in the district league. Professionally, he plays in a higher league: as a sales consultant, he represents Geberit for engineering firms and architects in Cologne (DE).
The man is almost always on the move. It starts at 7 o'clock in the morning when Benjamin Keller takes his Labrador "Bacon" for a walk. He spends more time on the road in his Geberit company car than on foot. "During the week I spend one day in my home office, the rest of the time I'm out in the field," says "Benni", as his friends call him.
20 years of industry experience
Benjamin Keller knows the sanitary industry like the back of his hand. The trained plant mechanic and graduate engineer for technical building equipment brought almost 20 years of industry experience with him when he joined Geberit in 2019 as a sales consultant for properties. Due to the urban catchment area, his focus is on larger apartment buildings with up to 50 flats. In this environment, he offers his customers technical advice on the use of Geberit products, explains the advantages of new products or analyses the status of ongoing projects.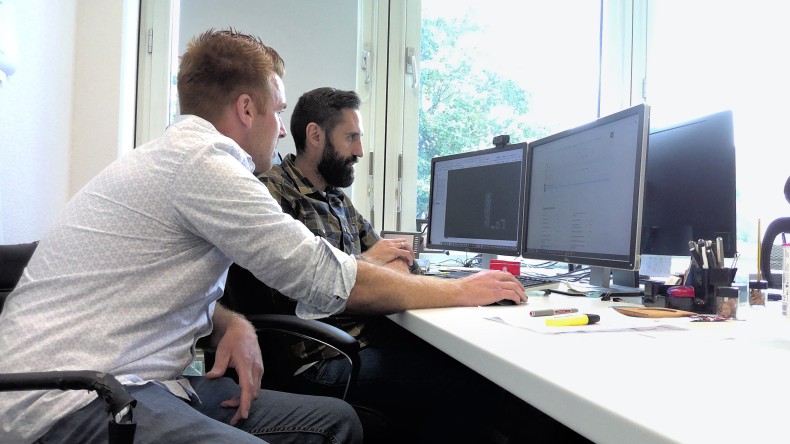 Door opener Geberit
In initial contacts, it is about evaluating the concrete customer needs. "You have to be an attentive listener and be able to assess how much information customers can actually process," Benjamin Keller explains his approach. He sees the fact that he represents Geberit as a great advantage: "There is no better door-opener in our industry than Geberit."
The high credibility that the brand enjoys has to be confirmed anew with every contact – the bar is high. Of course, he is happy about winning projects. But he is only really proud when something goes wrong, and the customer still speaks of a good cooperation.
Aiming for promotion
After work, Benjamin Keller devotes himself three times a week to his role as a player-coach in the Kreisliga C in North Rhine-Westphalia. He still has room for improvement with TUS Marialinden. "Last year, we missed promotion by just one point," says the player-coach. But with his cumulative load of commitment, that should be achievable this year. We are keeping our fingers crossed!