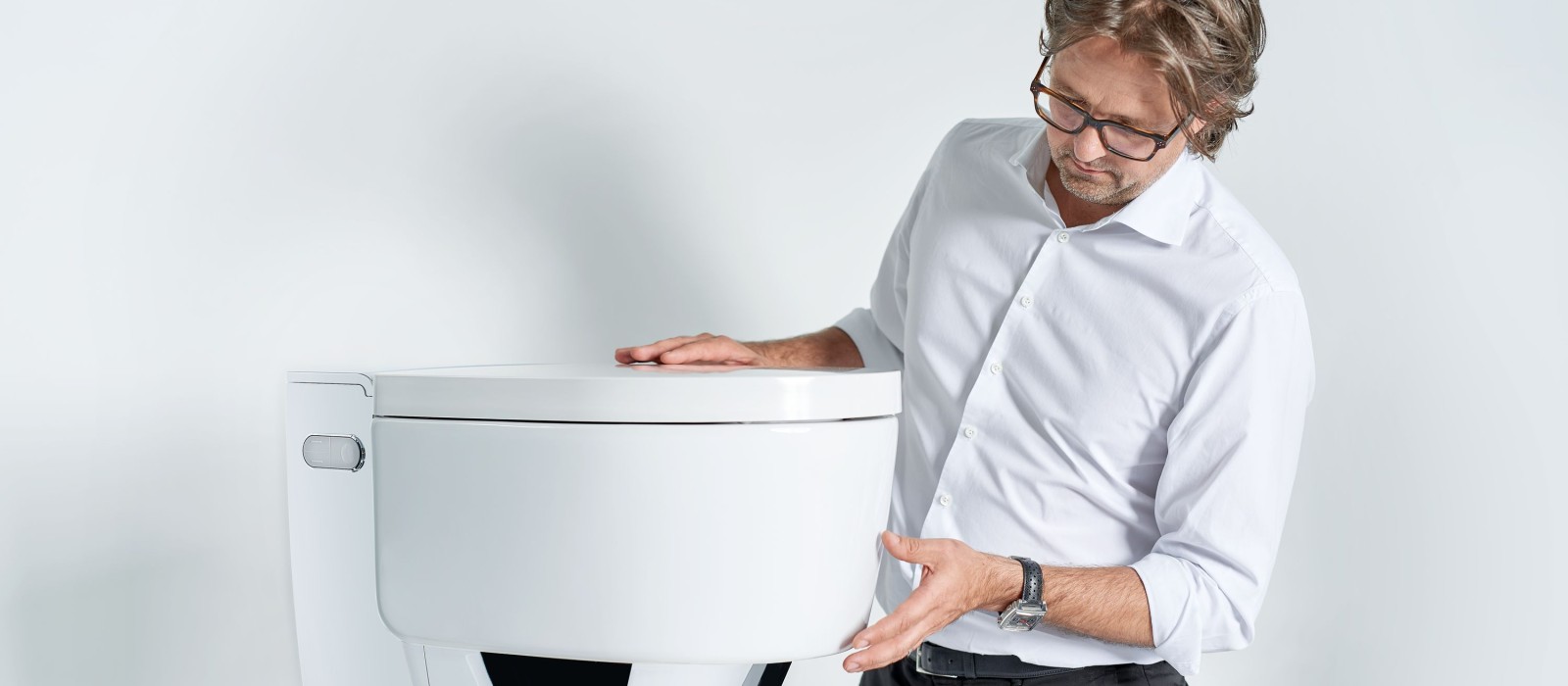 A MASTERPIECE
GEBERIT AQUACLEAN MERA
The Geberit AquaClean Mera shower toilet is characterised by high-quality materials, smooth lines and seamless transitions. The technical masterpiece was designed by Christoph Behling.
"I was thrilled when Geberit asked me to design the 'best toilet in the world'", explains the renowned London-based industrial designer Christoph Behling.
Intelligent comfort functions
The designer did a top job: The AquaClean Mera stands out thanks to its captivating appearance as well as its impressive array of intelligent comfort functions. The shower toilet cleans thoroughly thanks to its revolutionary, patented WhirlSpray shower technology and is also extremely ecological thanks to its low water consumption. It features a range of extras that ensure added comfort, including an odour extraction unit and a soft orientation light – the latter of which is activated by a proximity sensor so that you do not need to switch on the light at night. Up to four user profiles can be stored on the remote control. One click of a button is all that is required to call up and adjust your personal settings for water temperature, spray intensity and spray arm position.
A change of culture in the bathroom
Other innovative functions, such as the oscillating shower spray, the warm air dryer with adjustable temperature and the WC seat heating, round off the overall package and set new standards in both hygiene and comfort. Christoph Behling is therefore convinced: "The AquaClean Mera is a toilet that has got what it takes to bring about a change of culture in the bathroom."

ISH INNOVATION AWARD
At ISH 2017, the shower toilet was presented with the Innovation Award for Architecture and Technology. With this award, the jury honours products that stand out in terms of their design and also advance the design, planning and operation of buildings.