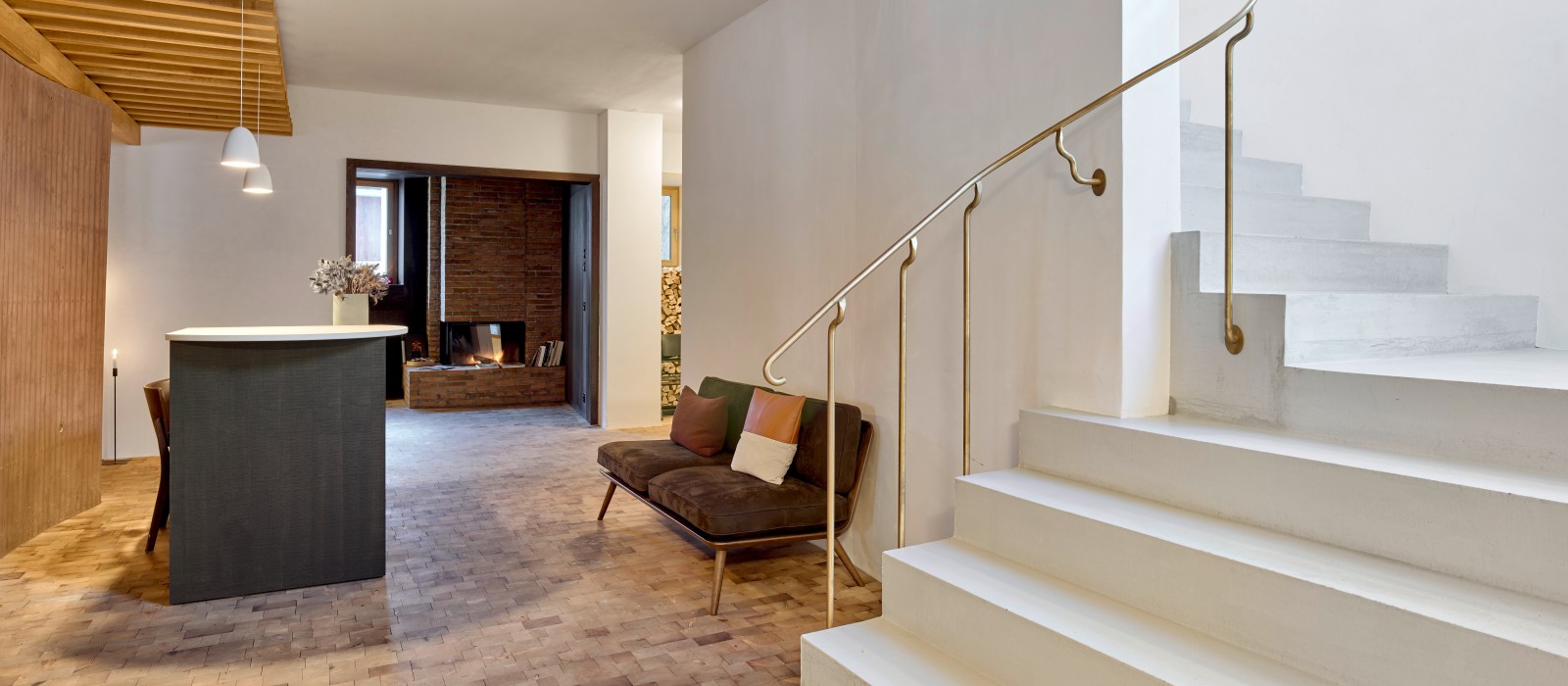 AN ARCHITECTURAL TITBIT
CASA CAMINADA, FÜRSTENAU (CH)
Thanks to the top chef Andreas Caminada, Schloss Schauenstein has become a prestigious culinary location. An inn designed by Gion A. Caminada is the latest addition to the castle ensemble.
For architect Gion A. Caminada, the goal of this project in the Swiss city of Fürstenau was to replace two unused barns with a new building that is carefully integrated into the organic surroundings of the complex as a whole while also enabling a forward-looking use of the spaces.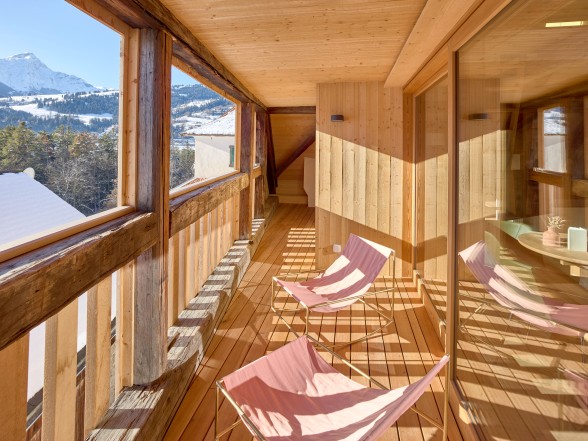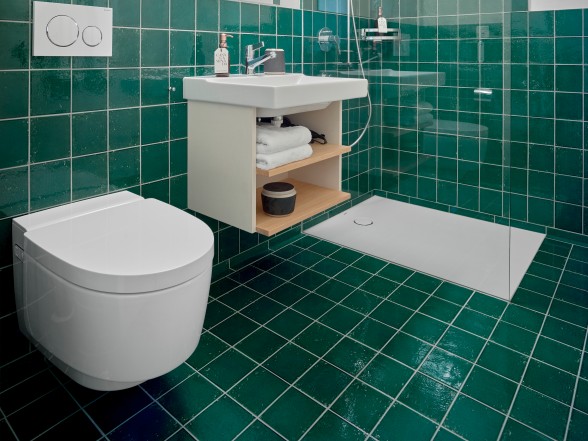 Preservation and renewal
The architect was able to accomplish this balancing act between preservation and renewal. Original elements such as the weathered roof beams or the floors under the roof on which hay used to be dried are functional parts of the new building. At the same time, comfort and reliable sanitary technology from Geberit are the hallmarks of the new inn: The bathrooms are equipped with the Acanto and Xeno2 bathroom series, the AquaClean Mera shower toilet and the Setaplano shower surface. The men's toilet in the semi-public area has the urinal ceramic Preda. Behind the walls, the Mepla and Mapress piping systems ensure an impeccable supply and Silent-db20 ensures low-noise drainage of the building.
Positively Caminada
In Casa Caminada, the architect and chef – who are not related to each other – have completed a project that is close to both their hearts. The conversion has not only resulted in a restaurant with accommodation, it also houses a bakery, meat cellar, cheese cellar and a chamber with a growing assortment of exquisite delicacies created by Caminada, thus giving the old castle a huge injection of flair and quality of life.
KNOW-HOW INSTALLED
Installation of the Setaplano shower surface made of solid surface material is child's play. Many of the components – including the sealing foil – are pre-assembled at the factory. The feet can be easily clicked into the blue installation frame at the designated points. Meanwhile, the trap can be inserted simply into place in the bracket and aligned with ease.