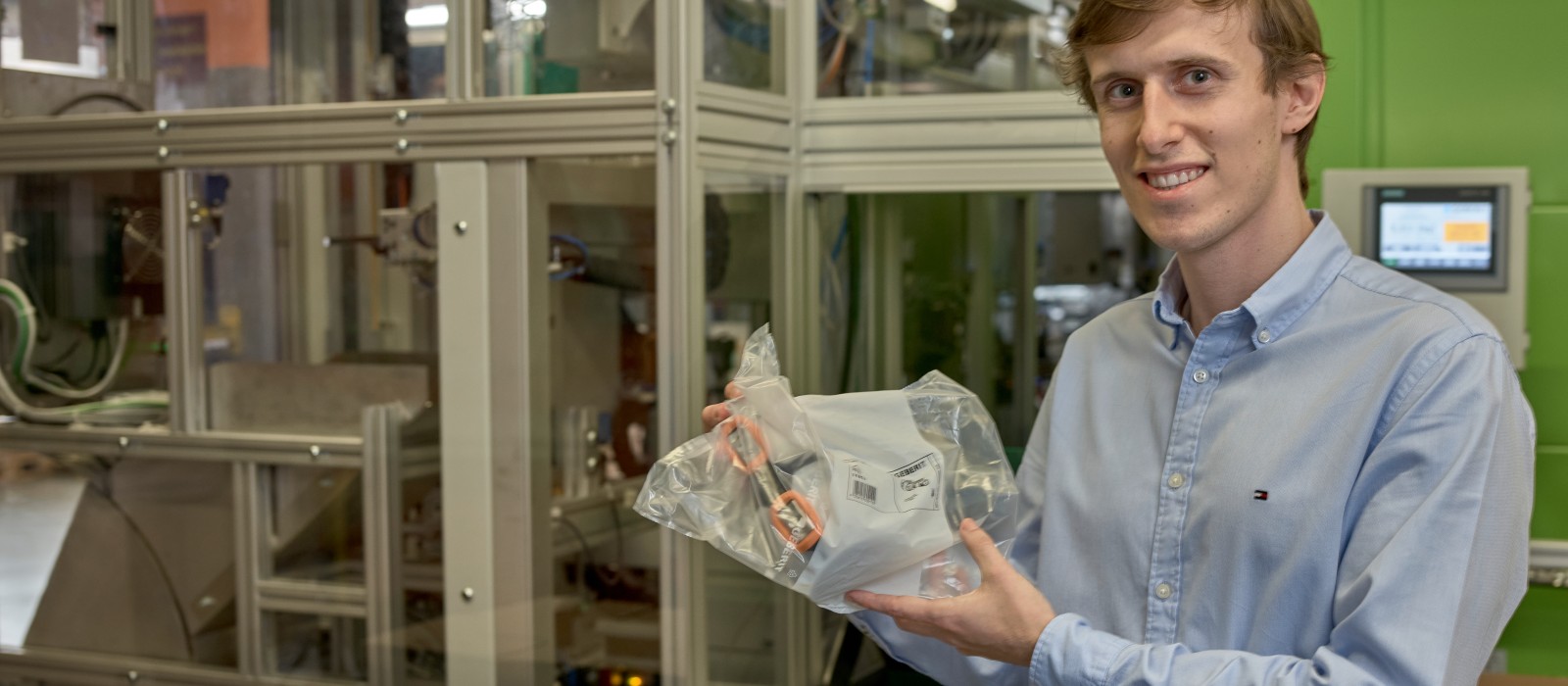 An investment in the future
Further training opportunities at Geberit
Managers with a technical background are rare – and young ones rarer still. As a result, Geberit is investing in the promotion and further training of young talent from inside and outside the company. The Operations Development Program (ODP) has been part of Geberit's training portfolio since 2020. Pere Taulé Flores is one of the university graduates who have been accepted to the program.
The goal of the in-depth ODP program is to train talented young professionals for management roles in the Operations field. The program lasts four years and sees the participants work at various different sites, where they are introduced to challenging project management tasks under the watchful eye of the plant managers. This represents an attractive start to the professional career of any talented university graduate.
Since October 2020, 26-year-old Spaniard Pere Taulé Flores has worked on optimising production of the FlowFit supply system as part of the ODP program. The young graduate engineer (MSc in Management, Technology and Economics at ETH Zurich) will be on hand to analyse and enhance the processes at the plant in Rapperswil-Jona for two years, before taking on a new project in a different location. "This training program has been a stroke of luck for me and is also a great opportunity for young professionals," explains Pere Taulé Flores. "How often do you see someone at the start of their career getting the chance to shape the production of an entire supply system for the next ten to twenty years?"
"This is an investment in young talent and in the company, with the goal of countering the increasing lack of qualified specialists and managers," comments Martin Ziegler, member of the Group Executive Board and Head of Group Executive Area Products & Operations.
Further training
Geberit has a range of offerings in its portfolio for promoting talent. In 2020 alone, a total of 70 people took part in training as prt of the Potentials Management programs. The goal here is to prepare employees for roles in project management and management in general. The Geberit Campus offers numerous digital training and further training modules, which are intended to strengthen the skills of employees and allow them to develop further taking their individual interests into account. The figures here are impressive – in 2020, a total of 181,379 hours of training and further training were completed across the Geberit Group, equivalent to just under 16 hours per person. More information can be found here.