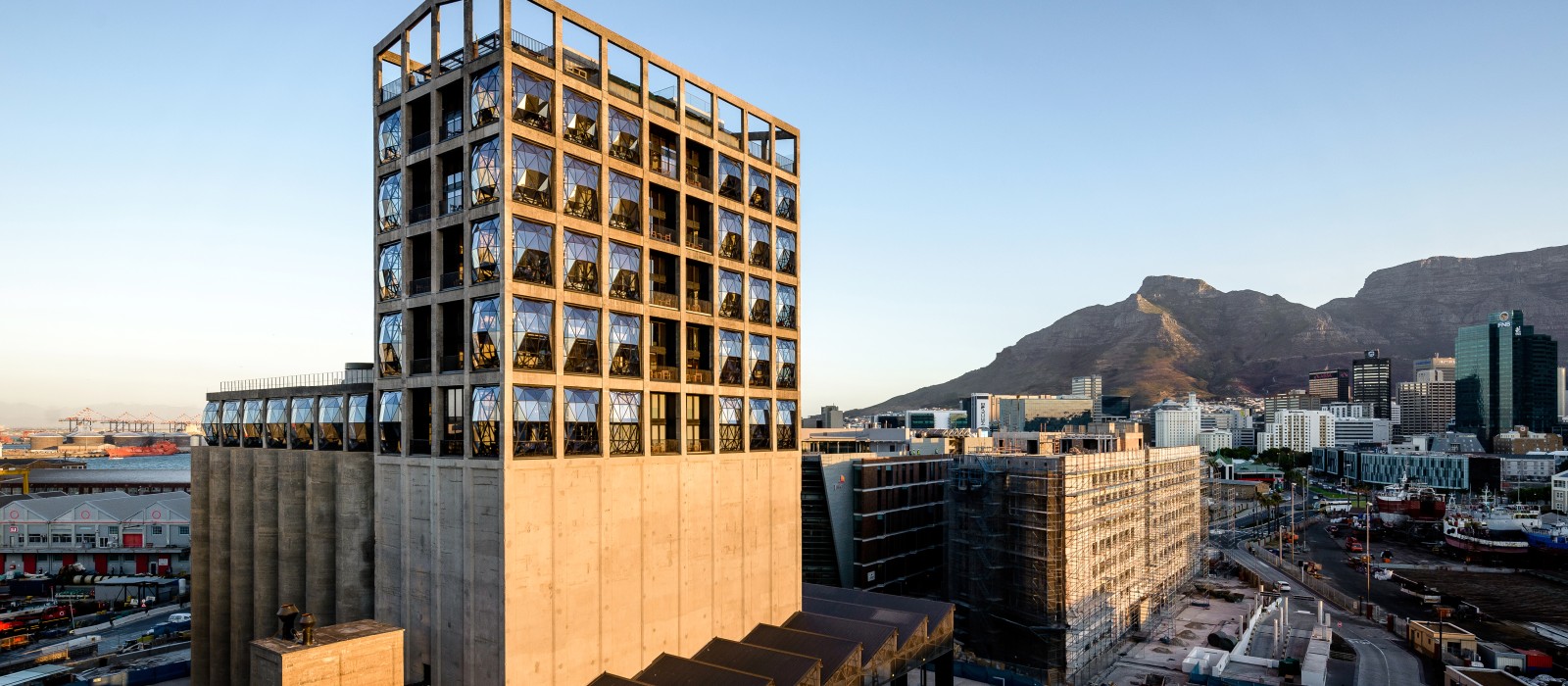 References - September 2017
Artful Silo
Zeitz Mocaa & The Silo Hotel, Cape Town (ZA)
Successful conversion: An old grain silo in Cape Town harbour is becoming a focal point for art emerging from the African continent.
The silo area is a major development project that has gradually given the Victoria & Alfred Waterfront a new look in recent years. At the heart of the area is silo number 5. Once South Africa's largest building, grain was stored here until 1990. In mid-September 2017, this was the site for the public unveiling of what is currently the most comprehensive collection of artwork from Africa and the African diaspora.
A venue for arts and tourism
Heavy machinery was required in order to carry out the conversion. Several of the 42 compactly arranged tube chambers – each measuring 6 metres in diameter – were carved out to form an imposing hollow space that now serves as an atrium. Other chambers were removed in order to gain additional space. This and other measures resulted in a floor space of 9,500 m2, around two-thirds of which is reserved for the 80 exhibition rooms spread over nine levels. The upper floors of the tower – which previously housed the feeding and sorting systems – are now home to the five-star hotel The Silo.
Geberit Know-how
For structural reasons, lightweight prewall systems were the best solution when it came to planning and designing the sanitary facilities in the 28 hotel suites. The perfect solution was soon found in Geberit Duofix, as the self-supporting, powder-coated installation elements are ideally suited to space-saving installation.