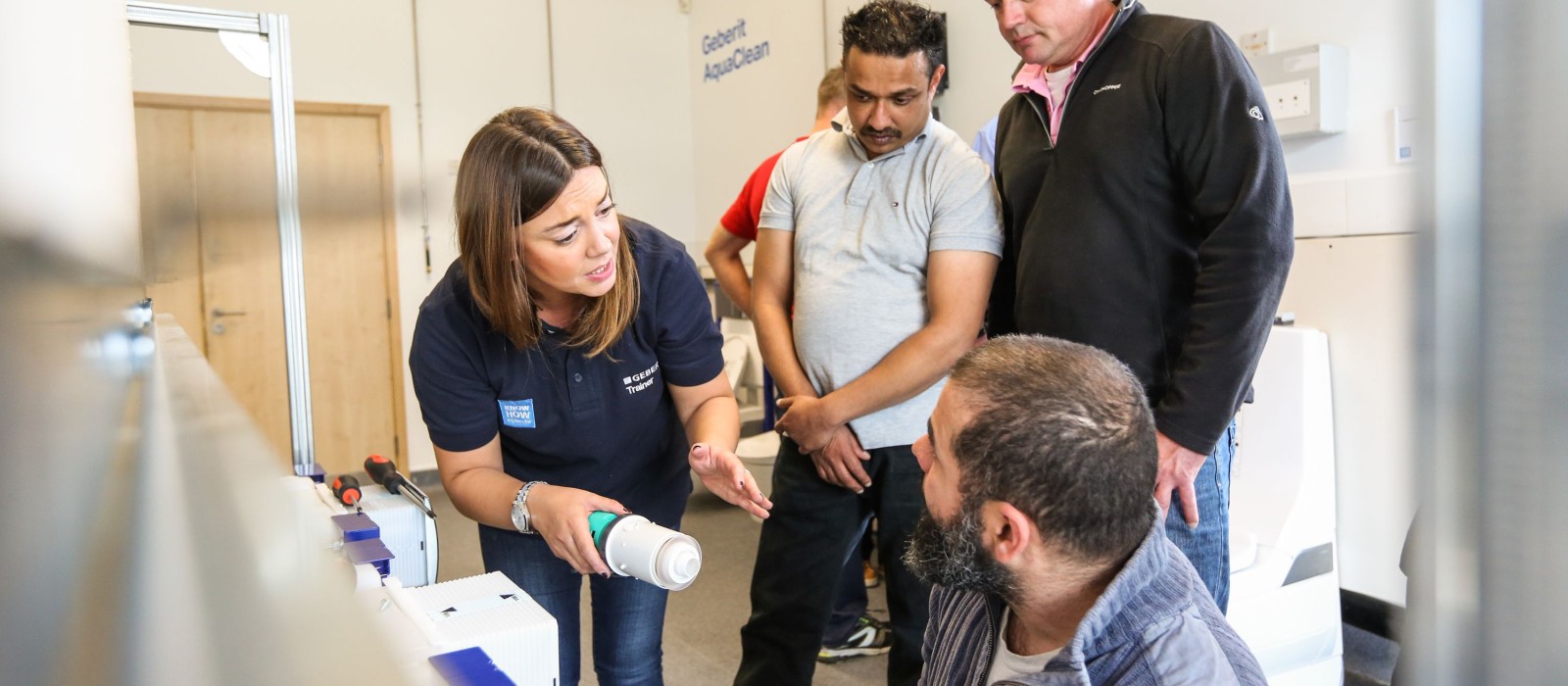 Back to school
Interactive customer training courses
Plumbers who visit the Geberit Academy in Warwick benefit from a highly informative and entertaining course programme that is tailored to their needs.
Geberit customer training courses are offered at various locations, including at the location of Geberit UK in Warwick. Here, the two advisors Marnie Hopkinson and Denise Walker and other colleagues look after the training sessions. A handful of plumbers have assembled in the training room. The theory section is over quickly, enabling the participants to move on to the practical part – much to their delight.
Tinkering allowed
They are soon busily handling flush and fill valves before moving on to the next item on their training agenda – the installation of Duofix installation frames and actuator plates. The courses are designed to be as hands-on as possible, and with good reason: "The plumbers are taking a day off specially," explains Ellie Broderick, who is a Sanitary Systems product management assistant. "They shouldn't have any reason to regret it." In addition to getting to know and installing Geberit products, there is also some time to network with other professionals. The varied course programme pays off – the end of the day sees a completely satisfied group of visitors leave Warwick.