References - January 2022
Buildings as a store for resources
Interview with Lasse Lind
Anyone building with the future in mind should first look to the past. This is the recommendation of Lasse Lind from 3XN architects in Copenhagen, an expert in all aspects of sustainability.
What is a green building?
This is relatively simple to define – a green building has a less negative impact on the environment than a standard one because materials with low CO2 emissions have been installed here, energy-efficient technologies are used in the building, water has been saved and, above all, because this ecological performance can be proven.
How important do you think environmental data is here?
Environmental data is found in environmental product declarations (EPD) that relate to a specific product. These have now become a common language as transparent, ecological product data. They help to compare products, assess them and analyse their performance. Just five or ten years ago, companies were rarely able to explain what exactly their products were made from. Imagine a food manufacturer not knowing what is in their product, for example! None of us would eat it. I like to make this comparison as I think that transparency in the construction industry is also important.
You specialise in the circular economy approach. What is the idea behind this?
In the circular economy, a material is considered over a period of time. In other words, how was it used in the past, and how will it be used in future? Essentially, the circular economy reflects the principles we see in nature. There is no waste in nature, just resources. A leaf that has fallen off a tree is not waste, but instead food for animals and insects. Nature knows only closed circuits, and this also forms the basis for the circular economy.
Lasse Lind
is an architect and partner at GXN and 3XN architects in Copenhagen, where he is Head of Consultancy. He studied in Prague, Damascus and at the Royal Danish Academy – Architecture in Hovedstaden, and specialises in sustainability and the circular economy in the construction industry. He also teaches as a guest lecturer at the Chalmers University of Technology in Gothenburg.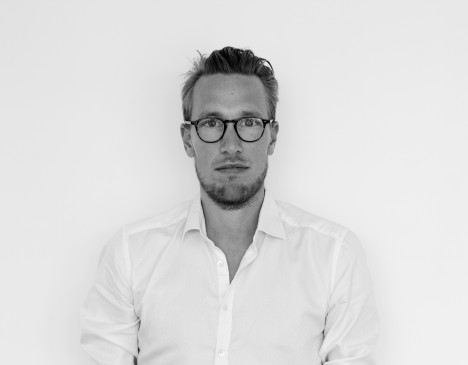 The circular economy is currently more of an experimental approach rather than the norm.
Interestingly, the thinking behind the circular economy is neither new nor experimental. On the contrary, when taking a closer look at old wooden buildings, we often see that they have been built exactly in line with this principle. In earlier times, people used the resources at their disposal sparingly for economic reasons and used old building elements and materials when constructing new buildings. This principle can be seen across Europe.
To what extent does the circular economy approach result in new issues for architects and sanitary engineers?
It is a challenge to design a building in such a way that it is suitable for flexible use. This requires very complex, time-consuming planning. Nowadays, we tend towards constructing a building for a very specific situation – for example, for a middle-class family with small children. But how can we know what a middle-class family needs 30 years down the line? In contrast, when we think about old buildings – such as the old warehouse buildings in Copenhagen, for example – we see that their basic structure already allows for a range of different uses. This perspective results in radical changes in an architect's work.
What does this change mean for manufacturers of sanitary products?
They are confronted by the same trends as all other players in the construction industry. Here, it's all about developing health-conscious, energy-efficient products and solutions that save on resources – building materials, energy and water alike. We have to increasingly deal with questions such as how the product is manufactured, how durable it is, and whether I can repair or even recycle it.
To what extent is digitalisation contributing to a sustainable construction industry?
Digitalisation is actually the key requirement for a sustainable construction industry. In order to plan the life cycle of materials and products, an infrastructure is needed for the data. However, a material or building passports containing all the detailed information is only possible in digital form. As we are only just starting out in this process, it is all the more important to develop easy-to-use tools.