Comfort moves in
A radical upgrade with Geberit ONE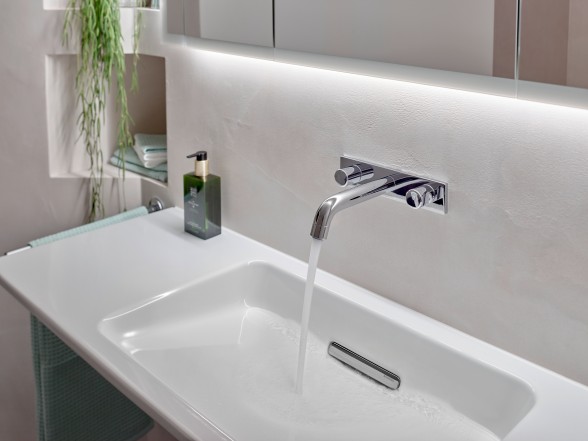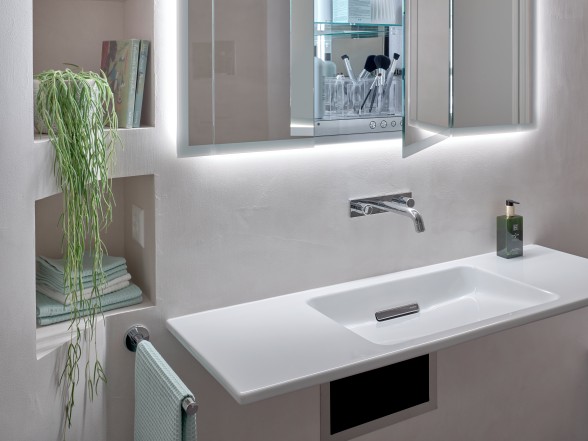 When it comes to the bathroom, customers want more cleanliness and more space. With Geberit ONE, there is a system solution that exactly meets these requirements. Need an example?
The dream house is a reality, it has only one flaw: the bathroom. This cannot quite match the taste of the newly brought-in couple with two children. There is more than enough space, but how can this translate into a feeling of comfort?
The solution is called Geberit ONE, specifically mirror cabinet and washbasin in floating design (width 120 cm), the shower partition wall (140 cm), the niche storage box with sliding door, the shower surface Setaplano, Geberit AquaClean Mera Comfort and the Sigma50 actuator plate customized.
Know-How Installed
Thanks to the rough-in set, the placement of the niche storage box is reliably determined early in the construction process. Like all system components, the niche storage box is also equipped with a factory pre-assembled sealing foil.