References - November 2019
Desert rose
National museum of Qatar, Doha (AE)
The new National Museum by renowned architect Jean Nouvel not only demonstrates Qatar's rich heritage and culture, but also its ties to nations and people around the world.
Opened in March 2019, the National Museum brings the unique story of Qatar and its people to life. Spread over a floor area of around 52.000 square metres, the building's striking design represents a desert rose. It was conceived by Ateliers Jean Nouvel.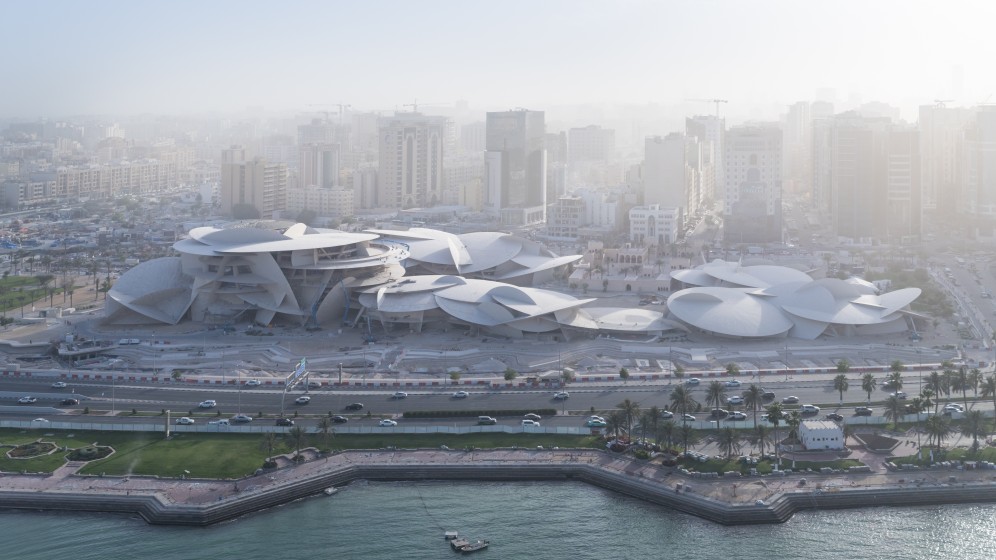 Cutting-edge technology
Architect Jean Nouvel: "Taking the desert rose as a starting point turned out to be a very progressive, not to say utopian, idea. I say 'utopian' because, to construct a building 350 metres long, with its great big inward-curving disks, and its intersections and cantilevered elements – all the things that conjure up a desert rose – we had to meet enormous technical challenges. This building is at the cutting-edge of technology, like Qatar itself."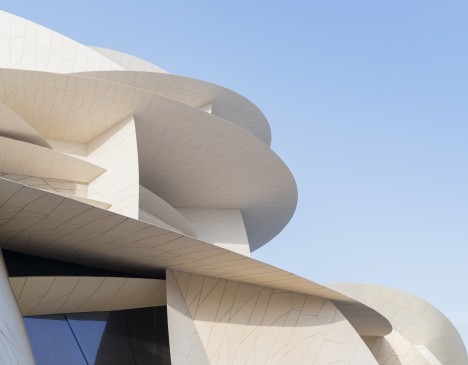 Passage through time
The new museum embraces Sheikh Abdullah bin Jassim Al-Thani's original palace, which has been carefully restored and conserved. The palace holds a central place as the museum's grand finale at the end of an impressive 1.5 kilometre visitor route. It traverses spaces dedicated to various epochs, beginning with the period before the Qatar peninsula was inhabited by humans. Apart from the visitor area, the National Museum includes a 220-seat auditorium and a research centre and laboratories for scholars and students.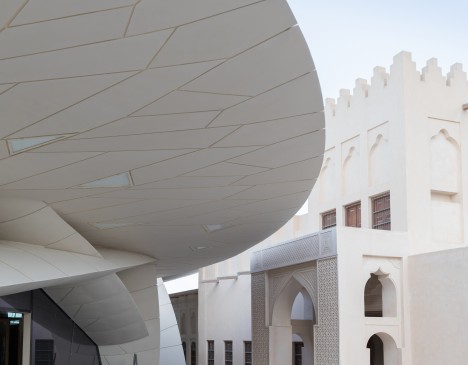 Know-How Installed
Being the ideal solution for projects with high sound insulation requirements, the drainage system Geberit Silent-db20 is used in the National Museum of Qatar. The hydraulically optimized geometry of the fittings ensures a high discharge capacity in the drainage system and allows both a space-saving configuration of the pipes.