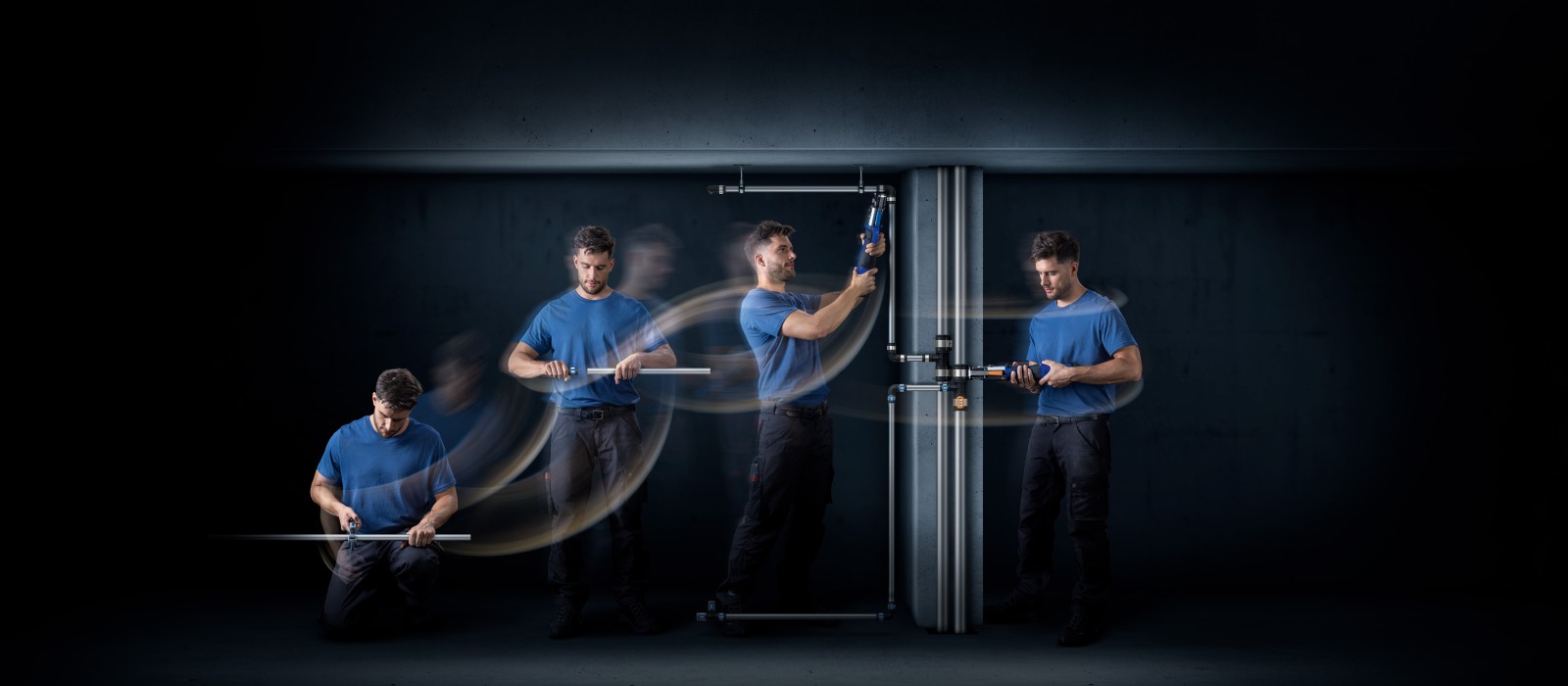 Effortless installation
The new Geberit FlowFit piping system
Geberit FlowFit is a new piping system that has been completely designed around the needs of the plumber, thereby making their day-to-day work at the construction site a whole lot easier.
Everyday life on the construction site has its pitfalls, from time-consuming pipe preparation to constantly switching between pressing tools, strenuous overhead work, and pressing fittings in narrow and hard-to-reach places. Which is why when Geberit developed Geberit FlowFit, it was decided to focus on perfecting the installation process.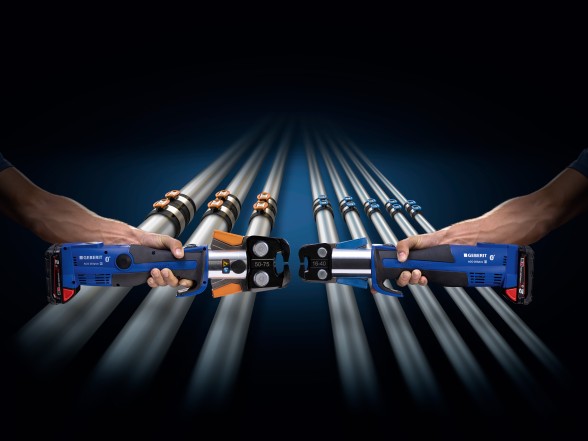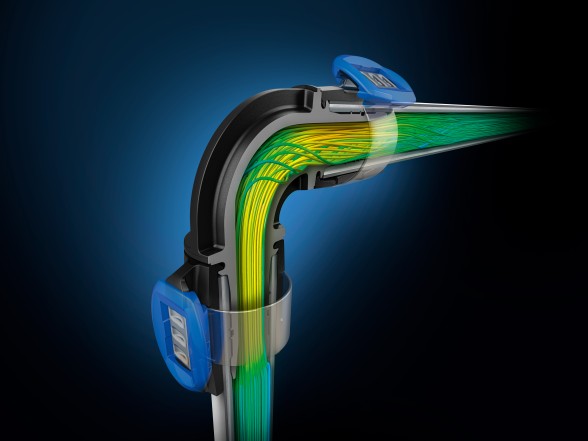 Smooth and simple installation
The result is a complete piping system for drinking water and heating applications that sets new benchmarks when it comes to simple installation. It makes the whole process smooth, comparatively effortless and almost free from interruption. Furthermore, the system has been specifically designed to make errors during installation virtually impossible. The optimised geometry of the fittings also improves water flow and reduces pressure loss, which in turn enables companies to plan and install drinking water systems with smaller pipe diameters. An economically efficient solution.
RECYCLABLE PLASTIC PARTS
The fittings come with protective caps for hygienic reasons, and also feature coloured pressing indicators. These plastic parts are often left on the construction site once work is complete and are then normally disposed of with the rest of the site waste. But this plastic can be recycled. Which is why Geberit is now offering plumbers the chance to return plastic parts such as pressing indicators and protective caps free of charge. Collecting pressing indicators is particularly fast as they fall directly into a bag fastened to the pressing jaw during pressing.
Geberit FlowFit is a sophisticated piping system that will appeal not only to plumbers, but to everyone involved in the build.