Even a Tunnel Kiln needs care
Kiln renovation at the ceramics plant in Haldensleben (DE)
What does it actually mean when a tunnel kiln – the heart of any ceramic production – has to be shut down for maintenance work?
Extensive maintenance work was needed to ensure the long-term operability of the 112-metre-long tunnel kiln at the ceramics plant in Haldensleben (DE). After a good 20 years in operation, a major overhaul of the tunnel kiln had become necessary. "Particularly in the main firing zone, where temperatures of over 1,200 °C prevail, roofing units had failed or were no longer stable. This damage could no longer be remedied by means of minor emergency repairs – an extensive kiln renovation had to be planned," explains Frank-Peter Märtens, kiln master in Haldensleben since 2006.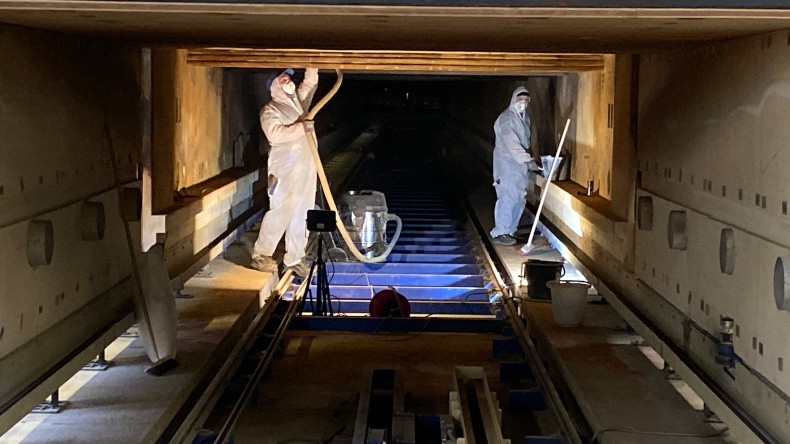 Three days of cooling
Generally speaking, all maintenance work on the kiln has to be planned carefully as it has to be shut down for a long period. Normally a tunnel kiln runs 24 hours a day, seven days a week. It is only shut down every one to two years for minor cleaning and maintenance work. And with good reason: "It takes a good three days for the kiln to cool down to room temperature," explains Frank-Peter Märtens. However, initial work got underway one day after switching off the burners outside the kiln. Corroded metal hooks used to hold the roofing blocks in position were replaced. Work on other tasks, such as maintenance of the transport hydraulics responsible for ensuring that the trolleys carrying the ceramic appliances pass through the kiln at the right speed, could also be started. Once they had cooled down completely, the roofing blocks of the main firing zone were replaced. Thorough cleaning of the entire interior was also on the agenda.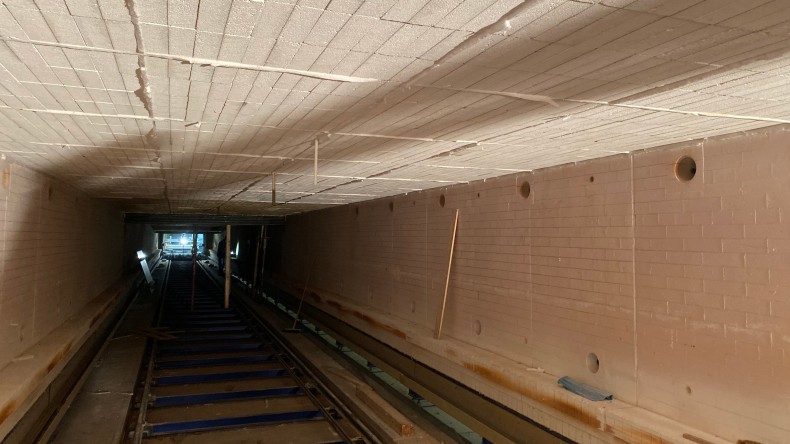 Work quickly completed
Thanks to the forward-looking organisation and the well-coordinated execution of the kiln renovation, the work was completed faster than originally planned. "We managed to complete all the work in eleven days, which meant that the first load of glazed ceramic appliances could be taken to the kilns earlier than planned," says a satisfied Frank-Peter Märtens. Picture: Franziska Beger, assistant to the plant manager, and Frank-Peter Märtens, kiln master, at the newly renovated kiln in Haldensleben.