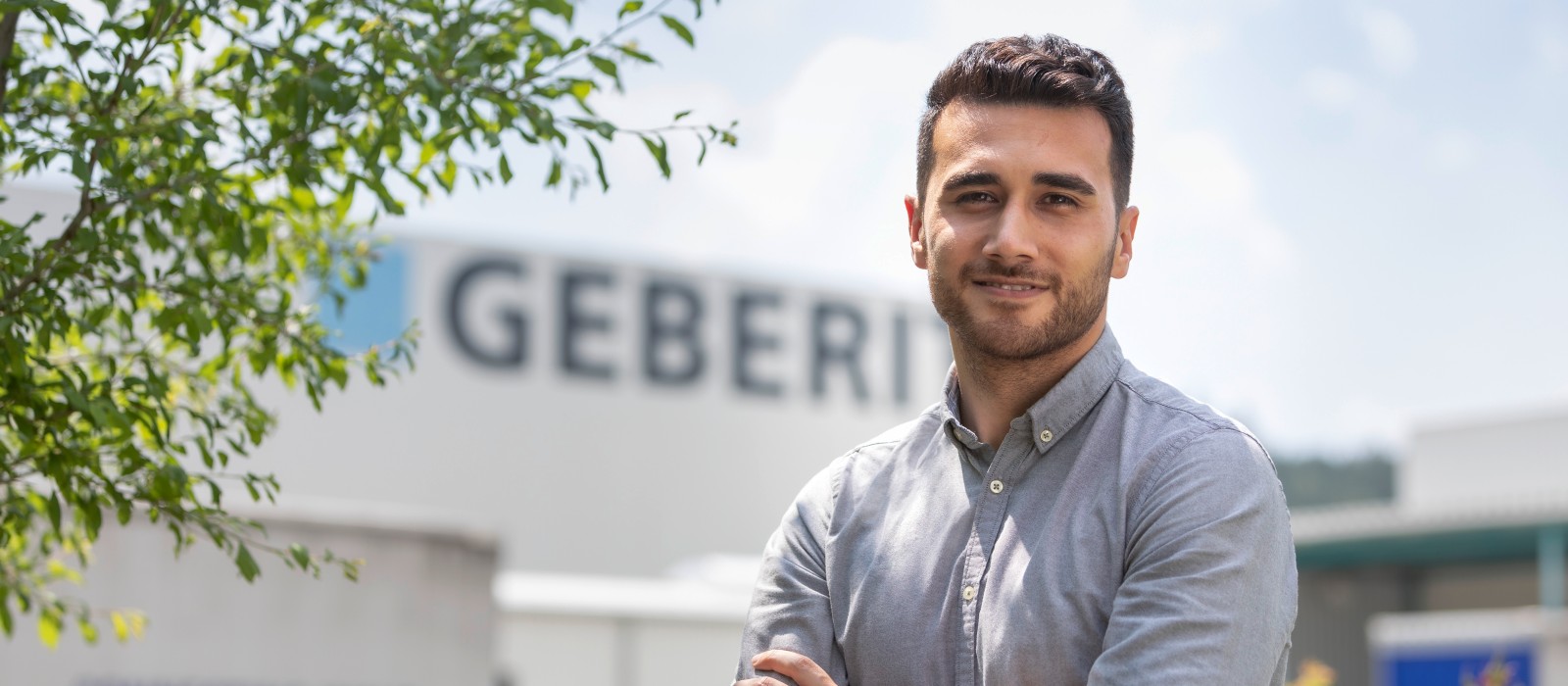 First bachelor's thesis, then job
It's the freedom that makes the difference
Their goal: To learn more about the processes and structures seen at a global company like Geberit. And of course: To work for Geberit long term. Their contribution: Showing off their skills as part of real-life projects. Our promise: To allow them to develop, gain practical experience and become a full part of everyday life at our company. Our principle: To choose a few, promising interns, and to prepare them in the best possible way for a career at Geberit.
Ünal Ertürk is one of them, originally starting out at Geberit on work experience and ending up with a permanent position. Today, Ünal is an IT application analyst at Geberit in Pfullendorf.
«In addition to dual degree programmes, internships as well as bachelor's and master's theses are important for the recruitment of talented employees at Geberit. In fact, it is often the internships that open the door to a career at the company.»
Patricia Rufer, responsible for personnel development and recruiting at the Geberit Group.
Ünal Ertürk, Geberit Pfullendorf (DE), IT application analyst in Warehouse & Purchasing Applications
Ünal started out at Geberit on work experience in production in Pfullendorf. "Back then, I instinctively knew that I wanted to work for Geberit one day," says Ünal from Pfullendorf. "So a few years later, I applied for a position in the IT team in Warehouse & Purchasing Applications at Geberit so I could do my bachelor's thesis. As a business informatics student, it was exactly the right place for me. I particularly liked the fact that I could choose the subject of my bachelor's thesis right from the start. I opted for special labelling. The people I was studying with didn't have that freedom. Really I knew beforehand, but the fact that Geberit is a special company became clear to me at the latest when I was immediately involved in all processes and integrated into the team. The subject of my thesis was really complex and multifaceted and luckily I had lots of contacts and helpful colleagues. Today, I have a permanent position and I'm looking forward to being able to shape my future within the company."