FlowFit on board
Shipyard places its faith in the new Geberit supply system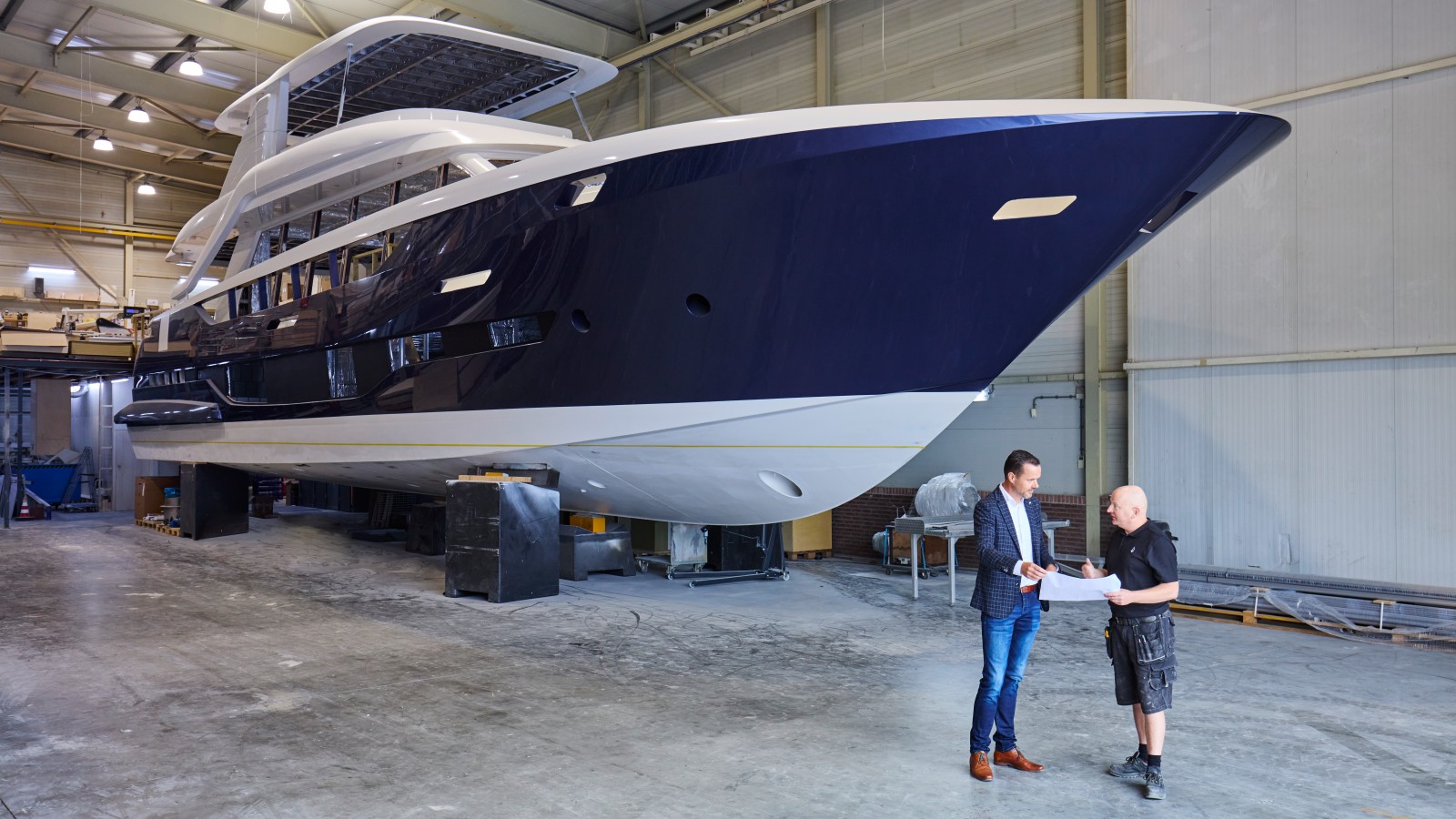 In summer 2022, the first yacht with FlowFit pipes installed took to the seas. The luxury yacht was built in the Netherlands at the Van der Valk shipyard, who are so enthusiastic about the new Geberit supply system that they will be installing FlowFit pipes as standard in all their boats in future.
Measuring eight cars in length and with four bedrooms, Blue Jeans – the latest motor yacht from the Van der Valk shipyard – is a real eye-catcher. Geberit is also on board, with the project marking the first time that the new FlowFit supply system was installed on a yacht.
One and a half years of building
Van der Valk has been building boats and yachts in the south of the Netherlands for half a century. The family-run company employs around 50 staff and specialises in luxury yachts. The company needs about two years to build a yacht. This was also the case with the Blue Jeans. Work started at the shipyard in December 2020 and the yacht was launched in summer 2022.
Lots of extras
The Asian owners of Blue Jeans can look forward to a yacht with many added extras. Thirty-three metres long and seven metres wide, the yacht exudes luxury over three floors, with a saloon and several lounges, plus bedrooms and bathrooms. Only the best materials were used during construction. "We have exacting quality standards and make no compromises," explains Yoeri Bijker, Sales and Marketing Manager at Van der Valk.
A yacht full of FlowFit
In order to meet these quality demands, the shipyard relies on a network of selected suppliers – including Geberit. For years, Van der Valk has relied on Mapress metal pipes for the fuel and cooling water lines. Now, for the first time, the new, innovative FlowFit piping system was added. And almost everywhere. Van der Valk not only decided to install FlowFit for all hot water and cold water pipes, but also in the heating, ventilation and air conditioning systems throughout the yacht.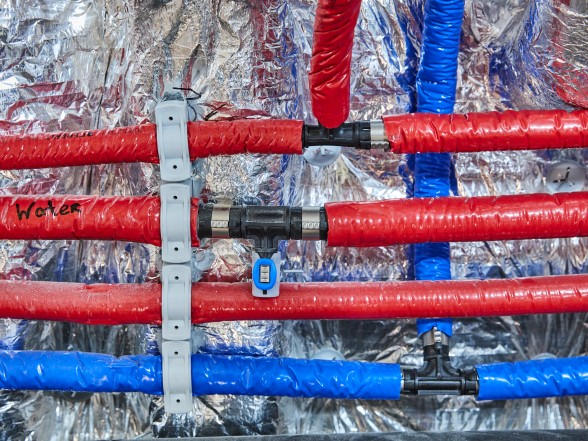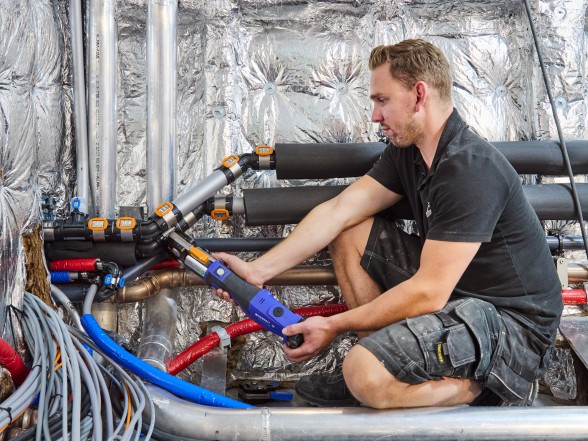 Major space and time savings
The big advantage of FlowFit is that it can be installed quickly and easily, even in tight spaces like a yacht. The installer also needs to change tools much less than before. Yoeri Bijker explains: "For a yacht like this, between three and four thousand hours are needed for mechanical installation, of which about 60 per cent is piping." So working with FlowFit means a huge time saving, he says.
FlowFit sets the standard
FlowFit has impressed the Dutch shipyard across the board. Van der Valk will be using it as the standard piping on all its yachts in future. Three additional yachts are already being planned.
Know-how installed
Geberit FlowFit is a piping system for drinking water and heating applications that sets new benchmarks when it comes to simple installation. It makes the whole process smooth, comparatively effortless and almost free from interruption. Furthermore, the system has been specifically designed to make errors during installation virtually impossible. The optimised geometry of the fittings also improves water flow and reduces pressure loss, which in turn enables companies to plan and install drinking water systems with smaller pipe diameters.