From soloist to conductor
Consulting as a career springboard
At one time, Karolis Bacevičius stimulated sales for Geberit in Lithuania. Today, he is responsible for the marketing activities for the whole of Europe's North.
"I earned my spurs as a technical advisor in my home country of Lithuania. In Geberit's view, the Baltic States had long been of limited importance. Over the years, however, Lithuania in particular became more and more important – so much so that Geberit started looking for a local advisor on the ground in 2008. I was working at a wholesaler back then and seized the opportunity.
A technical advisor is on the road the whole time, and I covered a great many miles as a one-man show. Most of my customers were based in the capital of Vilnius, in Kaunas and in Klaipėda on the Baltic coast. With demand continuing to grow – also in the neighbouring countries Latvia and Estonia – I was promoted to Head of Sales for the Baltic market in 2015. At the time, the ceramics portfolio was completely new to the range, as we had just acquired the Sanitec Group – an exciting challenge for my nine-strong team.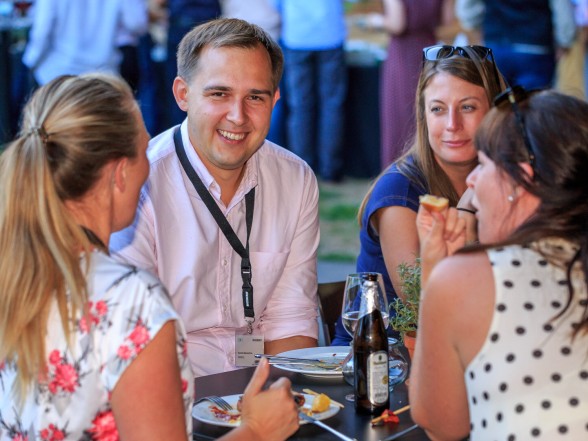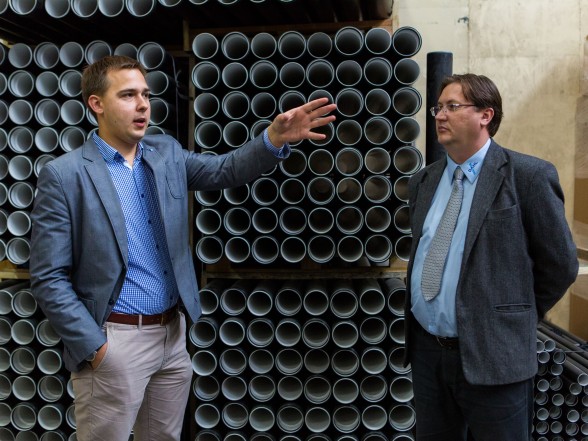 In 2017, I was offered the job as Director of Nordic Marketing. Instead of three, I was now responsible for seven countries and my role switched from sales to sales support, to name but a few of the changes. There are many cultural similarities between the Nordic markets. Still, it is very challenging to find the right strategies to support our sales team right throughout the whole region. My main allies are the colleagues working in each country who implement the campaigns, organize trade fair presentations and so on.
The Nordic Countries have a special standing within Geberit because these are the only places where we offer the traditionally firmly established ceramics brands Ifö, IDO and Porsgrund. I nevertheless always have the feeling that I am part of a global company. I experience openness and team spirit way beyond my immediate surroundings here in the Nordic Countries. Geberit is a company that people generally stay with for a long time. I believe this is because of the quality awareness prevalent throughout the whole company. Everyone who works here wants to improve people's quality of life. For me personally, it is also extremely important to offer products and services that meet my own high quality standards."