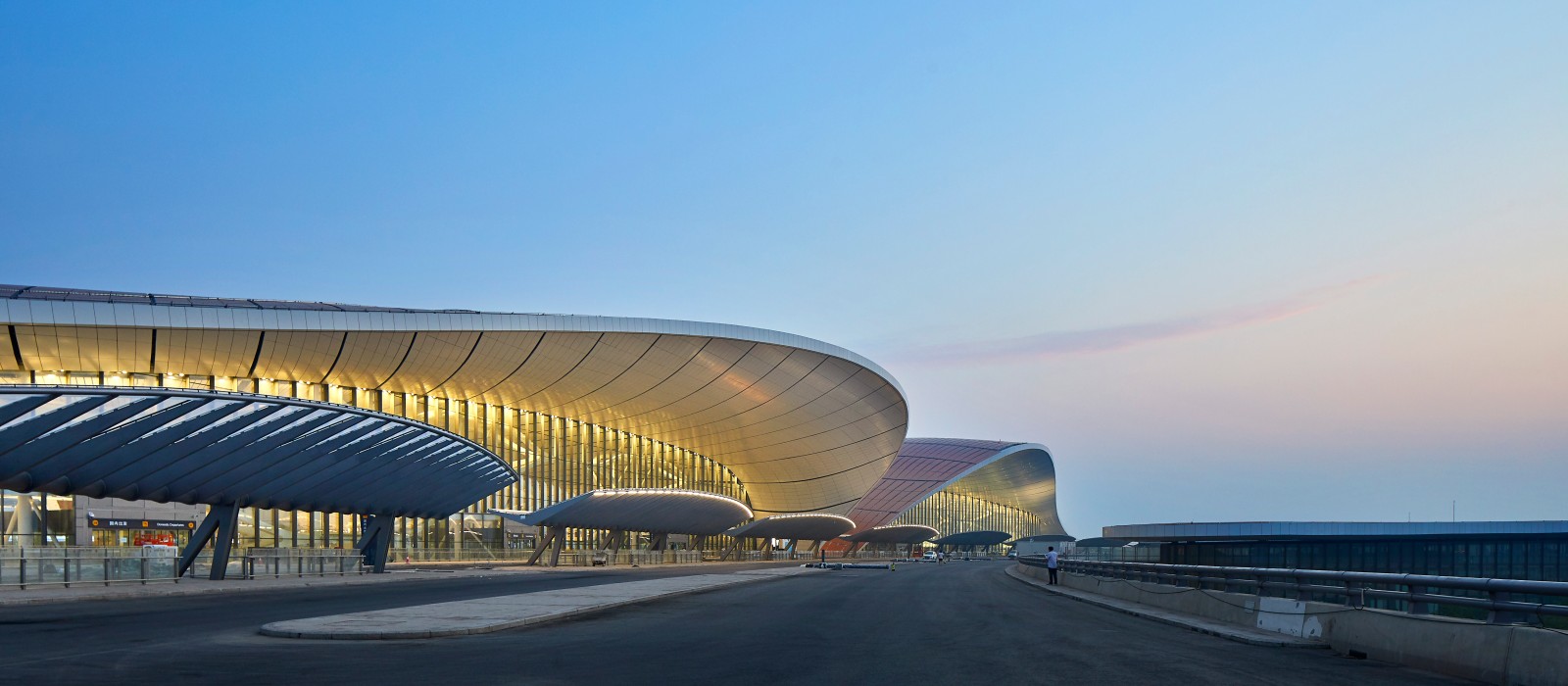 References - February 2021
Futuristic Airport
Beijing Daxing international Airport, Beijing (CN)
Opened at the end of September 2019, Beijing Daxing International Airport not only turns heads thanks to its futuristic shape and sheer size – the complex roof drainage system impresses as well.
As is commonly known, China has experienced massive economic growth in recent years. As a result, the number of business travellers has also increased. It is thus not surprising that Beijing Airport, which was built back in 1958, was no longer able to cope with the increasing passenger numbers – despite capacities being expanded in 2008. As further expansion was not possible, a second airport had to be built for international traffic.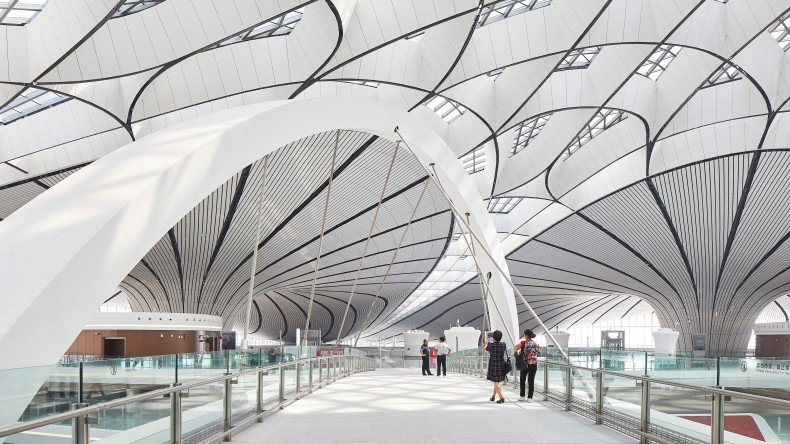 Unmistakable design
Zaha Hadid Architects was tasked with designing the new airport and gave it its spectacular shape. From above, the building strongly resembles a huge futuristic starfish. Meanwhile, the building shell – which shimmers in bronze in the sunlight – also plays its part. It took five years to build the 780,000 m² airport.
A sophisticated concept separates arrivals and departures. While two floors are used for processing incoming domestic and international flights, two further floors are dedicated to processing the departures. The airport has four runways, with the possibility of a further three as part of further expansions. Passengers can also enjoy seamless onward travel thanks to the many train and underground lines as well as public buses.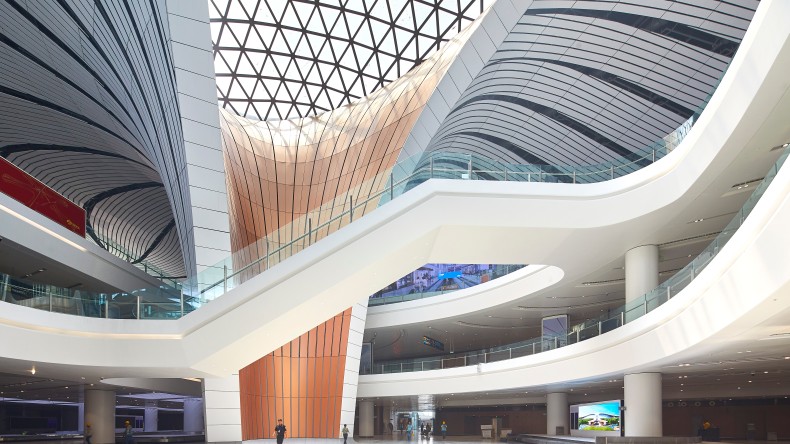 Complex rood drainage
The airport has also set some ambitious targets when it comes to sustainability. Solar panels contribute to environmentally friendly energy generation. Rainwater is collected in huge water tanks and used for cleaning the parking garage, for example. Drainage of the futuristic roof – which covers an equivalent of around 100 football pitches – is ensured thanks to Geberit Pluvia. The 1,200 Pluvia roof outlets are positioned in such a way that even a once-in-a-century period of extreme rainfall does not pose a problem.
Geberit Know-how
ProPlanner is a sophisticated tool for making the calculation of projects easier. Using different planning modules, the software covers all aspects of sanitary technology, from drinking water, waste water and installation systems to siphonic roof drainage with Geberit Pluvia. When planning and calculating the Pluvia roof outlets, the sanitary engineers counted on ProPlanner and the support of Geberit.