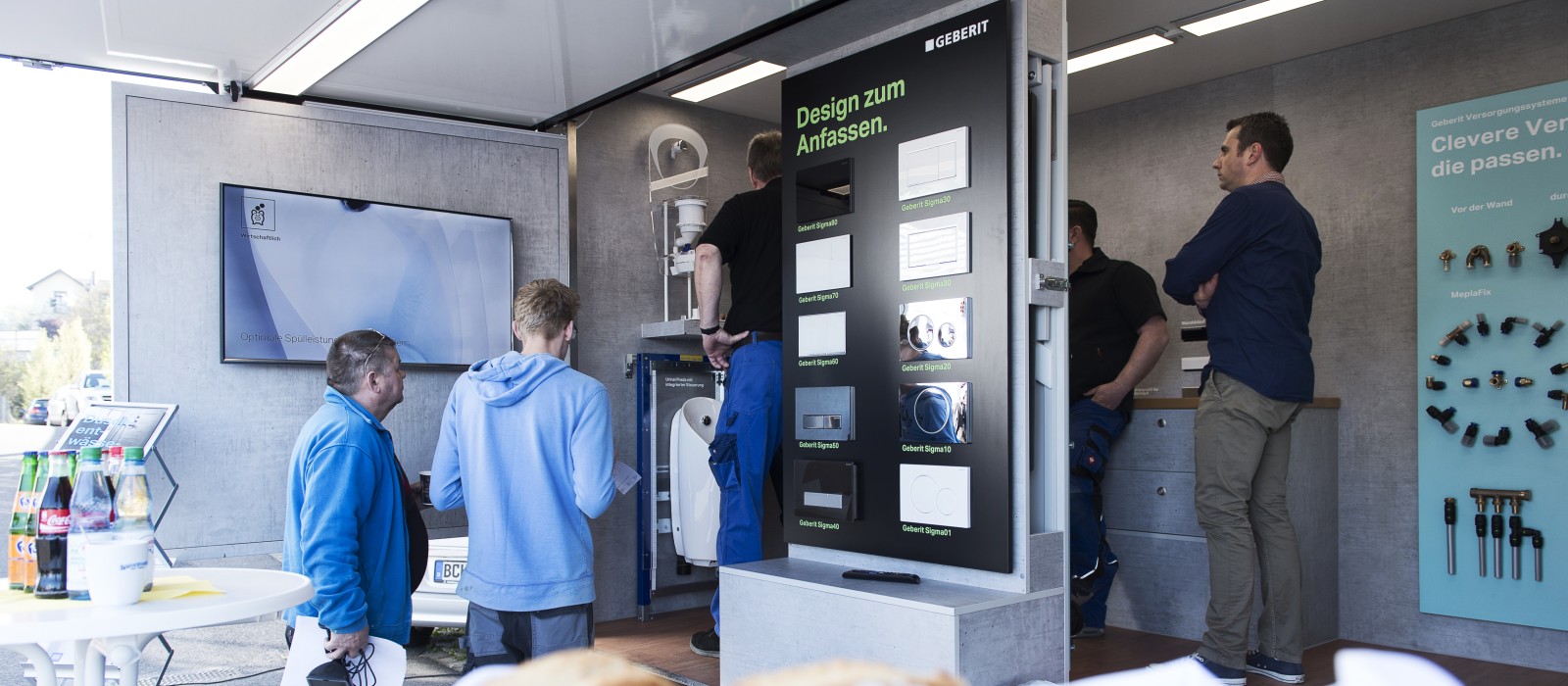 Know-how to go
Geberit on tour – partnership in action
Since 2011, partners from the industry have been enjoying product demonstrations at locations close to where they are based. In the meantime, the Geberit On Tour campaign is causing a sensation beyond Europe.
Packed to the brim with product knowledge, the black Geberit On Tour trucks with white lettering have been popping up in various towns and cities around the globe for six years now. Although striking from the outside, it's what's inside the trucks that impresses the most.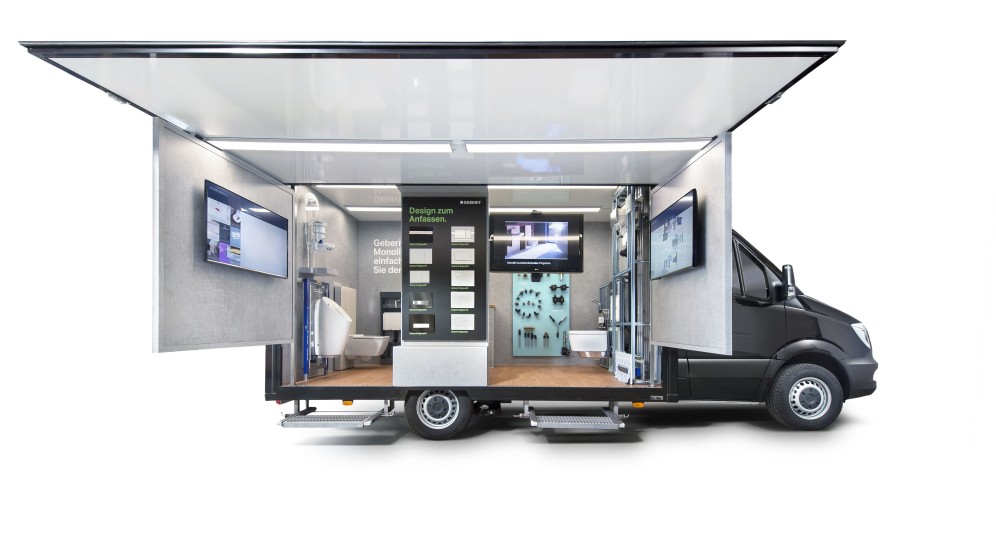 Personal contact
At these events, the advisors expertly demonstrate products, highlight their added value and answer any questions the sanitary professionals may have. In 2015, more than 30,000 visitors attended a total of over 1,000 events. Direct dialogue is important. After all, on the ground is where you learn about the specific challenges on the building site that have to be overcome. This knowledge and valuable input is then taken on board when optimising existing and developing new products.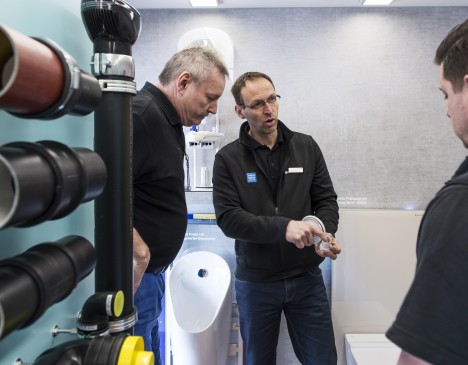 A strong showing
From bathroom ceramics and furniture, installation systems and drainage pipes right through to AquaClean shower toilets – visitors to the mobile showroom are treated to a comprehensive selection of innovations from the current product portfolio. The merger of Geberit and the former Sanitec Group has seen two strong brands join forces whose values are compatible and whose areas of expertise – namely industry-leading installation technology behind the wall and functional, modern design in front of the wall – perfectly complement one another.