Geberit ONE
The best of two worlds becomes one
Everything revolves around added value, which comes into play in a variety of ways. The Geberit ONE bathroom series, launched in 2019, shows how it works. The keywords: more cleanliness, more space, and more flexibility.
Innovation boost in the toilet area
When it comes to the toilet, cleanliness is of prime importance. But who wants to waste their time cleaning? Geberit ONE has the answer: thanks to TurboFlush technology, the inside of the ceramic appliance is flushed out particularly well. The WC seat ring and lid can be removed with a flick of the wrist and the DuoFresh module ensures odour-free air.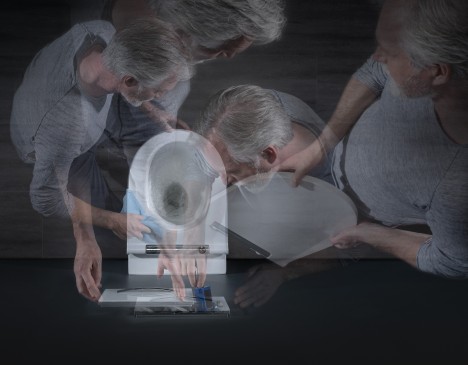 Quantum leap in the washbasin area
The washbasin area is often a beehive of activity. How can you keep a clear overview here? Geberit ONE has the answer: technical components such as the washbasin trap and tap base are securely attached to the installation system behind the wall. The space saved can then be used for storage and thus cuts through the clutter and chaos.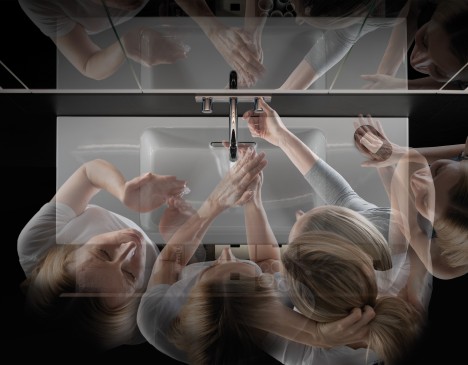 Sophisticated shower area
Floor-even showers are loved by many. But how practical are they really? Geberit ONE has the answer: in addition to the wall drain, the glass partition wall and niche storage box with mirror door are integrated into the installation system and provide barrier-free space for unsurpassed showering pleasure.