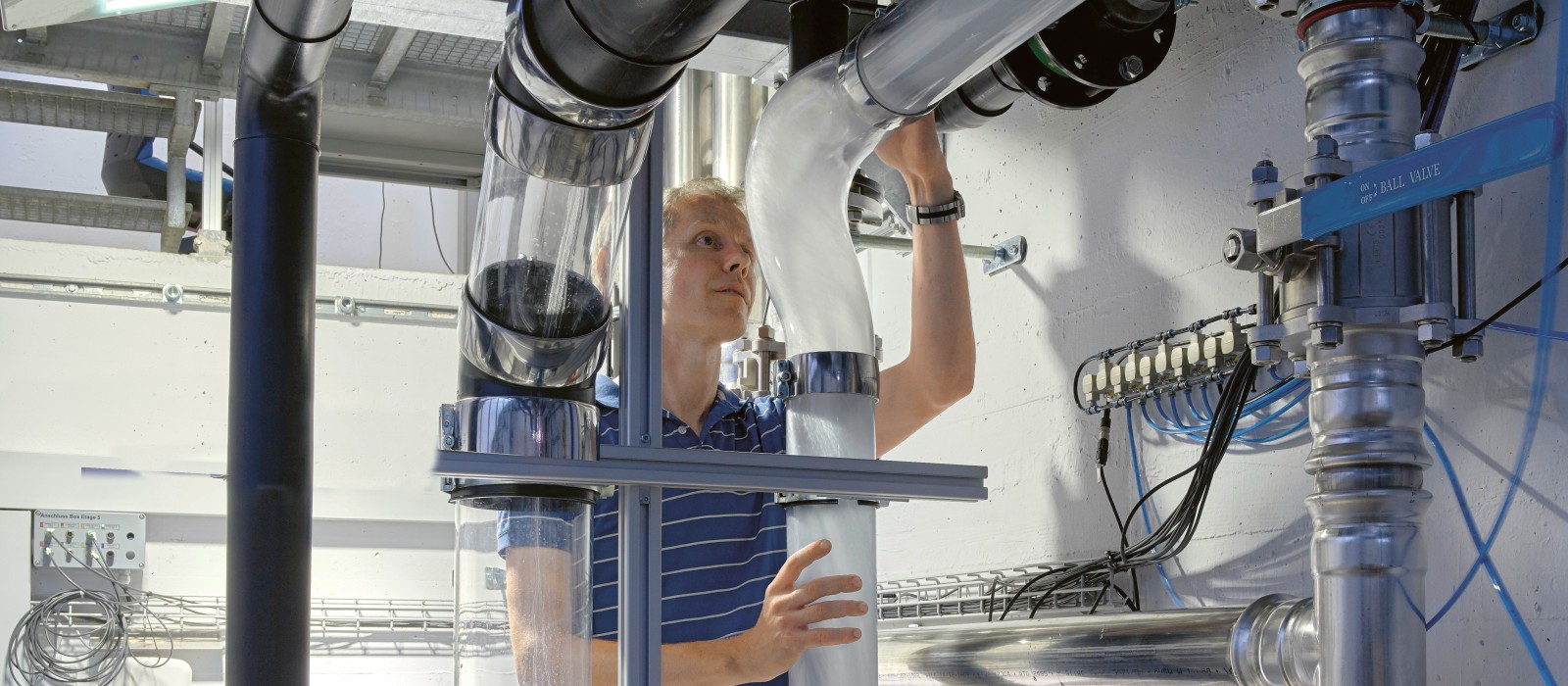 GEBERIT SUPERTUBE TECHNOLOGY
SPACE-SAVING BUILDING DRAINAGE
In big cities, living space is not just limited, but also expensive. It is therefore not surprising that high-rise construction is booming and space-saving solutions for building drainage are in demand.
Wherever building owners, architects and sanitary engineers seek to achieve the maximum possible living space, great importance is attached to having a space-saving building drainage layout. Geberit SuperTube technology is therefore an interesting alternative to conventional systems.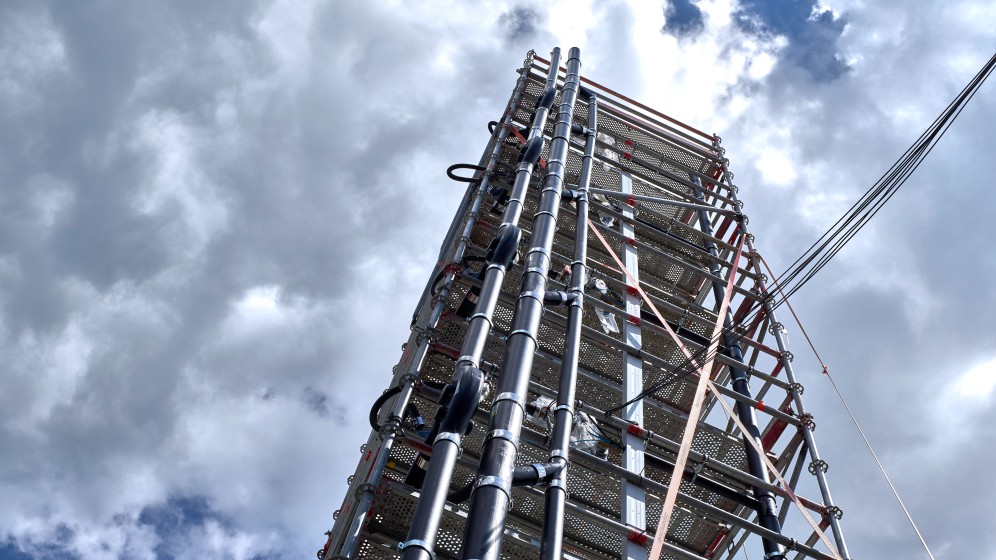 Tested for several months
The new Geberit SuperTube technology was not just developed at the Geberit headquarters in Rapperswil-Jona (CH), but also put through its paces there, with Geberit's sanitary technology laboratory erecting a 30-metre-tall test setup for this purpose. This test setup soared 15 metres into the sky above the production building and extended deep into the basement. It was used to simulate the waste water hydraulics in a stack in a high-rise building, with the pipe featuring a horizontal offset measuring several metres in length.
The offset was required during the test because discharge stacks in high-rise buildings do not always just run vertically. Sometimes, a hotel lobby or hall, for example, has to be "circumnavigated" with such a horizontal offset. "With SuperTube technology, the installation of an additional ventilation pipe can also be dispensed with when there is an offset. A continuous column of air – including in the horizontal section – ensures that no unwanted negative pressure or overpressure develops in the pipe," explains Rolf Weiss, development engineer at Geberit.
KNOW-HOW INSTALLED
Geberit HDPE Sovent fitting
This fitting causes the waste water in the stack to rotate, which causes the water to press against the pipe wall and an annular flow with a stable air column to form up to the first horizontal offset.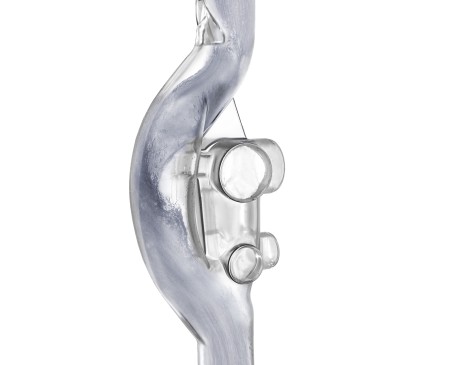 Geberit HDPE BottomTurn bend
This bend is equipped with an integrated flow divider. The divider guides the water in a horizontal direction as a layered flow, thus leaving sufficient space for the required flow of air.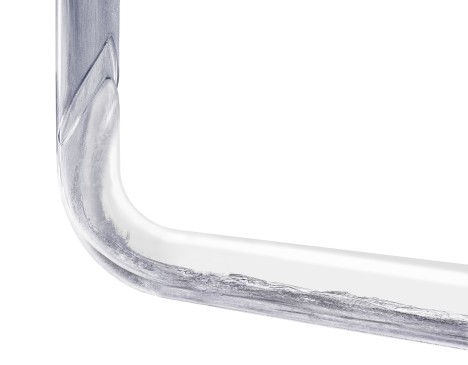 Geberit HDPE BackFlip bend
At the end of a horizontal offset, the Geberit HDPE BackFlip bend with its specially curved swirl zone ensures that the waste water is once again guided into an annular flow. The optimised geometry of the bend prevents the column of air from collapsing.