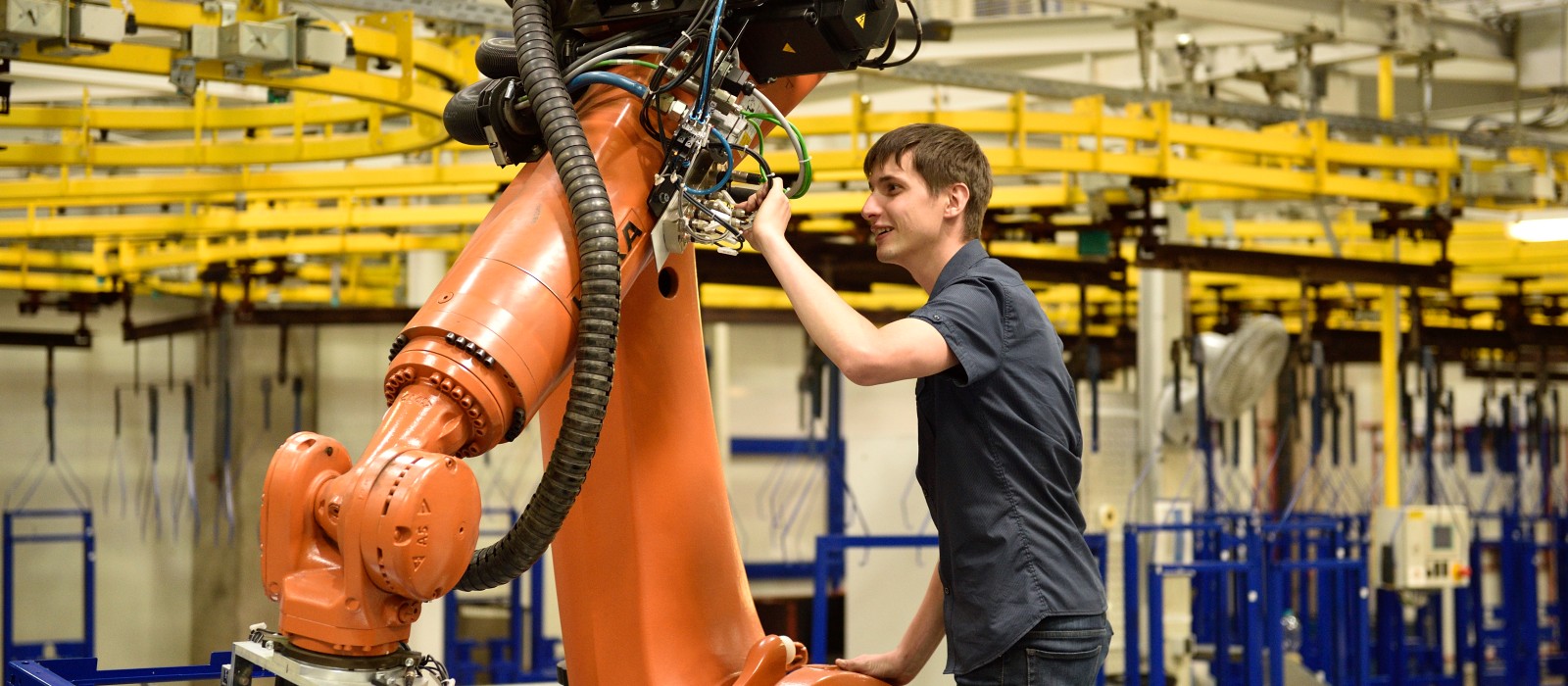 HELLO, ROBOT!
WORKING IN THE METALWORKS WITHOUT A SAFETY FENCE
Eike Modes was the central figure in the introduction of the human-robot cooperation without a safety fence at the Lichtenstein plant.
"I am an industrial plant engineer at Geberit's Lichtenstein site. Together with the Fraunhofer Institute for Machine Tools and Forming Technology (IWU), we established the first human-robot cooperation at Geberit without a safety fence. Following several adjustments in the plant, the robot now works smoothly with his human colleagues, who are still responsible for work where instinct and situational understanding are needed. The ergonomically awkward task of stacking the Geberit Duofix frames in special load carriers is carried out by the robot. In addition to improving the working conditions, the new technology also increases productivity.
I love working with technology. At Geberit, you have the opportunity to work with extremely modern equipment that goes beyond the state of the art. I also work with colleagues from all departments – from the plant planner and employees from production right through to the specialised programmer. Last but not least, the variety is a great motivating factor. In my job, each day brings new challenges – and I mean that in a positive way. I learn something new every day, particularly when things don't go as planned.
A great deal had to be learnt when it came to the human-robot cooperation without a safety fence. Not everything was predictable, not by a long shot. After all, besides the completely rational logic of the machines, the experiences and habits of those involved played a key role in this project. As an engineer, you sometimes have to grasp the nettle, because not everything that is feasible is also met with approval."