Sustainability - September 2013
House of hope
Social project Romania
A new hospice for the treatment of cancer patients is equipped with proper sanitary installations – thanks to the dedicated work of eight Geberit apprentices in 2013.
Over 60,000 people die of cancer and other serious illnesses in Romania each year. The medical care that is required to treat these illnesses is inaccessible to a vast majority of Romanians.
With hand and heart
The newly built hospice in Bucharest therefore provides inpatient treatment as well as day care and also serves as a base station and training centre for the staff who visit patients at home. The hospice project is supported by the organisation Hospice Casa Sperantei, which already operates several hospices throughout Romania.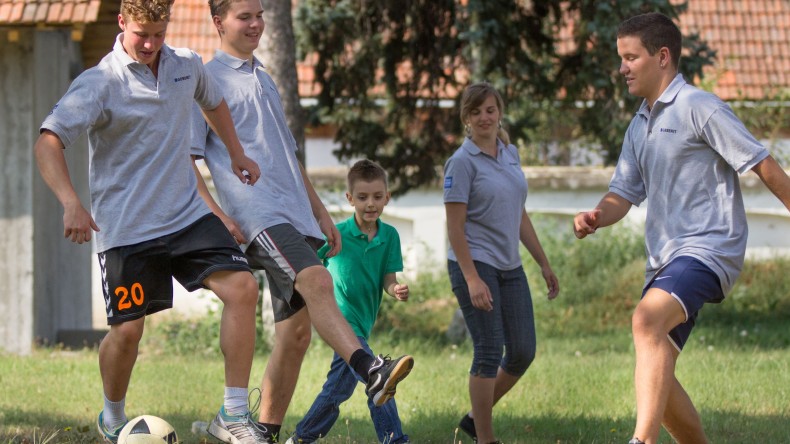 Geberit funded the construction and installation of all sanitary equipment and provided its own materials free of charge. In 2013, a Geberit team with eight apprentices was in charge of installing the sanitary technology as part of a social project that also saw them undertake valuable care work.