Employees - February 2020
Industry expert
With special expertise and power of persuasion to success
In the Netherlands, there are a host of shipyards that install Geberit products in their ships. Arjan Schevers is the man to ask when it comes to choosing the right supply systems.
"I started working as Key Account Manager Industry at Geberit in 2014. I am one half of a two-man team that deals with market activities in the Dutch industry sector. While my colleague takes care of the food and pharmaceuticals industry, I am responsible solely for shipbuilding.
My customers include major shipyards that build motor boats and luxury yachts. While private bathrooms can be fitted out virtually in their entirety with the comprehensive, diverse range of Geberit products, the situation is slightly different in industry. In shipbuilding, for example, our supply systems are primarily in demand.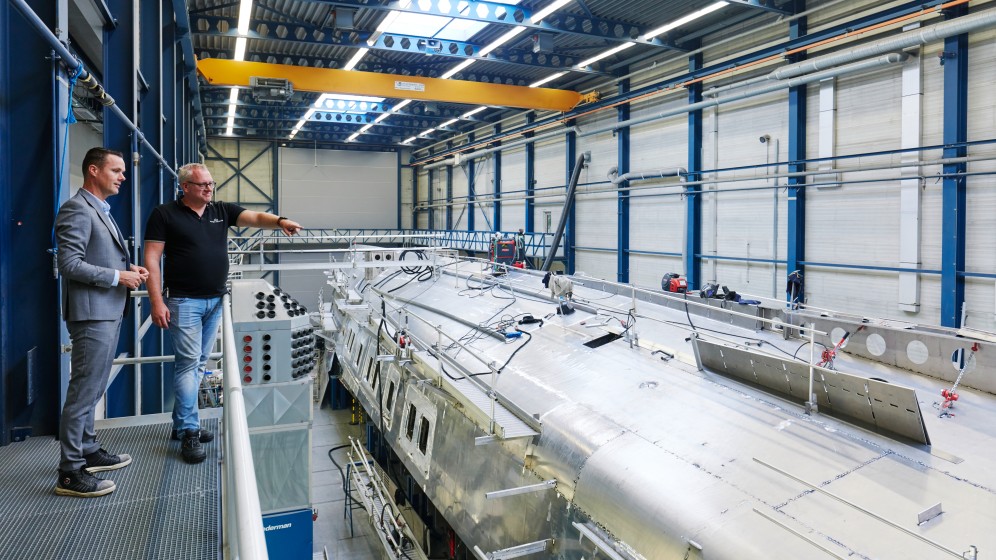 The key aspect of my job is to convince new customers of the quality and unique service offered by Geberit. This is often a lengthy process where trust first needs to be established and numerous discussions held. Months or even years can pass before a final decision is made and our products are installed as standard in the shipyards. It is thus all the more rewarding when the work bears fruit and I am able to gain a new customer. After all, these interactions often result in long-term relationships.
By the way, most questions relate to which media can be transported through our pipes. This is not unreasonable – after all, the popular Mapress supply system in particular can be used with a variety of media. In special applications – such as the transportation of fuels – more precise clarifications are thus often necessary. Ultimately, I am also the person who takes care of inspections and obtaining missing certifications. In such cases, I usually consult the colleagues at the Geberit Competence Centre Industry (CCI) in Langenfeld (DE), who specialise in this field."