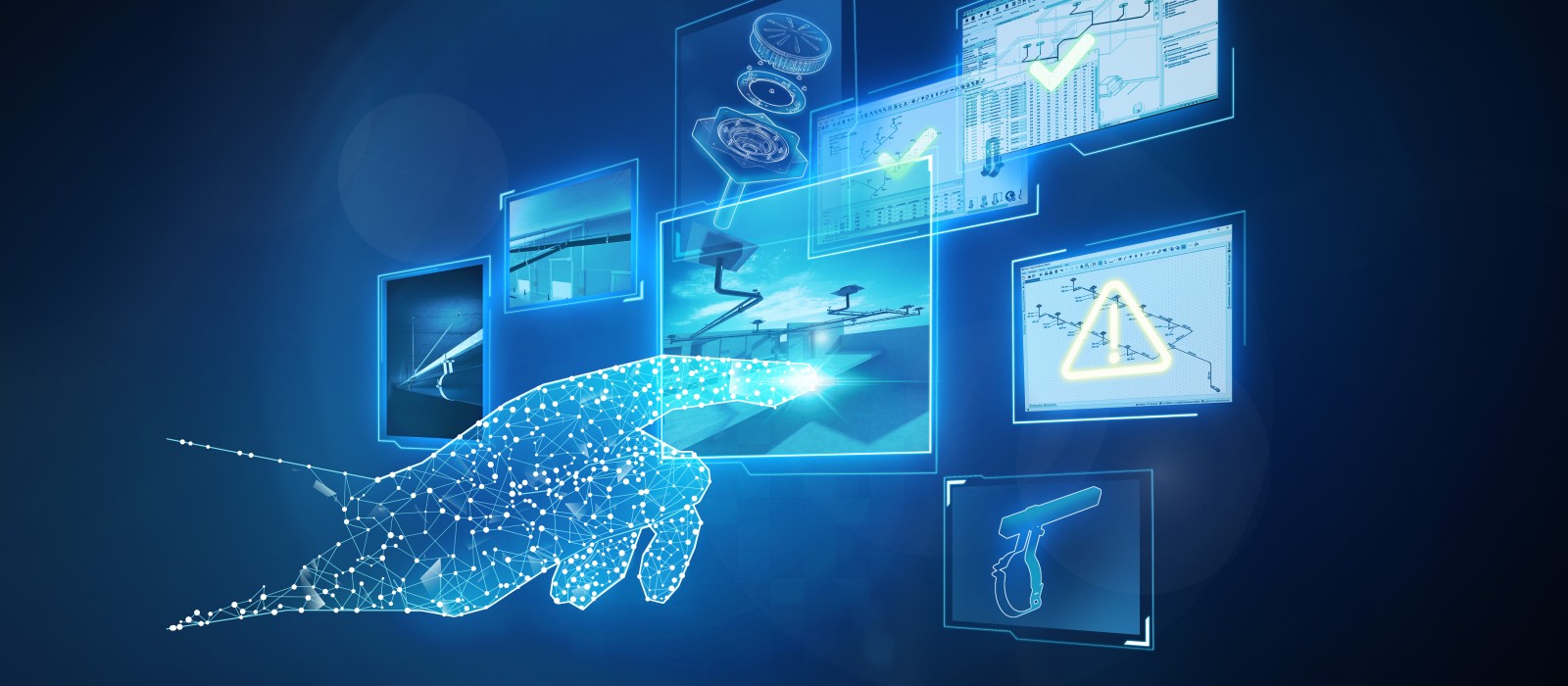 LEARNING LIKE CHILDREN
CORRECT GEBERIT PLUVIA CALCULATIONS THANKS TO AI
Artificial intelligence (AI) is an important part of the online specification tool Geberit ProPlanner, where it is used for a correctl calculation of roof drainage solutions. Pascal Schäfer explains what exactly AI is.
When Pascal Schäfer is asked about what AI means at Geberit, the IT specialist is never at a loss for an answer. This is no surprise, after all he is responsible for AI applications in the Customer Applications team at Geberit. "AI is not synonymous with the automation that takes place at the production sites. 'Smart' power sockets or thermostats also aren't 'intelligent' – they simply react to commands. AI, in contrast, is the term we use in IT to describe the approach where machines make intelligent decisions similar to those made by humans. The software learns and thus becomes intelligent.
Currently, artificial intelligence is split into two areas at Geberit – classic AI as seen in image or voice recognition, and reinforcement learning. While classic AI needs humans to feed the computer with lots of examples, reinforcement learning sees the computer taking over the learning process. Here, the AI follows the same principle as if I were a child learning a computer game – I continue to do what is good for me and avoid what is bad for me."
Challenges with Pluvia
The Geberit ProPlanner planning software is a textbook example of how Geberit uses machine learning and reinforced learning. Designing a roof drainage system such as Pluvia with the correct dimensions is surprisingly difficult, with an almost infinite number of possible combinations depending on the size of the Pluvia installation.
"Planning and dimensioning a Pluvia installation correctly requires a combination of intuition, hydraulic know-how and experience. Geberit ProPlanner follows a three-step calculation process here. Step one is classic heuristics, or expertise in the form of code, to put it another way", explains Pascal Schäfer. "With this approach, around three-quarters of all Pluvia installations can be dimensioned correctly and automatically. With machine learning – in other words, learning based on several thousand examples of successful calculations – we have been able to improve the success rate to 93.4 per cent. The remaining 6.6 per cent is tackled using reinforcement learning, which is AI in its most playful form. In the same way as children learn how to play a computer game by being rewarded for good gaming strategies, the computer independently learns the right path towards the final, correct Pluvia installation.
Geberit is right at the front of the pack in this field. The use of reinforcement learning is a hot topic in the field of research and we are part of an exclusive circle of companies worldwide to already make productive use of this advanced form of AI."
PASCAL SCHÄFER
Pascal is with Geberit since 2008, first as software developer for Geberit ProPlanner before taking on management roles and eventually becoming Head of Planning Services, Customer Applications. Together with his team, he is responsible for ensuring that Geberit ProPlanner is available at all times in 31 markets and 20 languages.