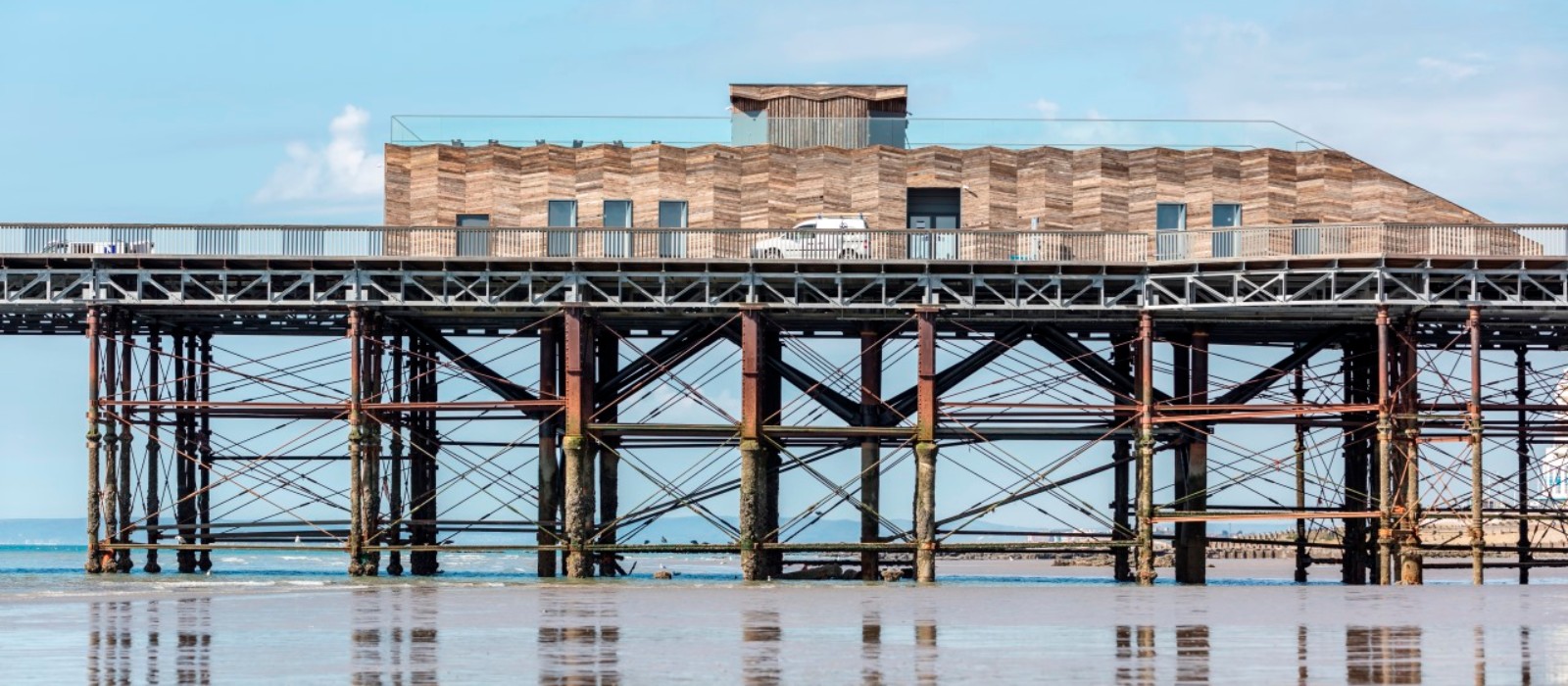 References - October 2016
Like a Phoenix from the ashes
Hastings Pier, Hastings (GB)
In October 2010, a fire destroyed most of Hastings Pier's superstructure. The historic landmark underwent a radical renovation in 2014 and has now been reopened.
Opened in 1872, the pier in the English town of Hastings is a popular attraction for young and old for many years. It experiences its heyday in the 1960s and 1970s, hosting concerts from notable artists such as Jimi Hendrix, The Rolling Stones and Pink Floyd.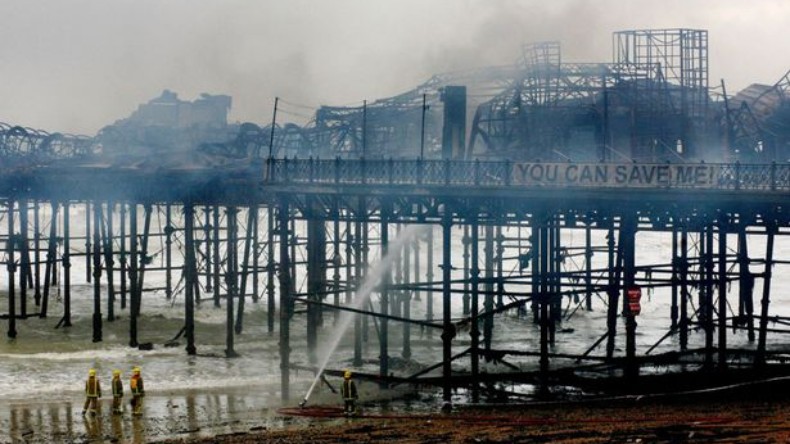 Sea of flames
In 2008, the famous but ageing attraction is closed by the authorities due to the imminent danger of collapse. Two years later, a fire burns the pier down to its supporting structure made of steel, temporarily putting paid to all efforts to make the platform accessible to the public once again.
Cause for celebration
Following some two years of construction, the pier – a £14 million renovation project – is reopened to the public. The official opening ceremony takes place on 21 May 2016, with the gala day finishing with a concert headlined by the English cult band Madness. In addition to a new visitor centre, the expansive viewing platform is also home to the rebuilt pavilion, a restaurant and a cafe with a roof terrace.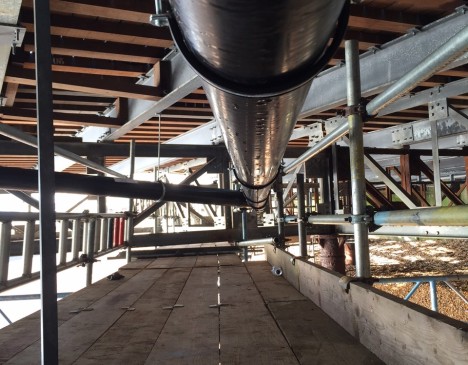 Geberit Know-how
The gas pipes are installed underneath the pier platform, where the conditions for installing pipes are rather unfavourable in some places. However, Geberit Mapress is ideally suited to the challenges of working in cramped conditions. Handy pressing tools facilitate the quick, easy and professional pressing of pipes and fittings even in this special working environment.