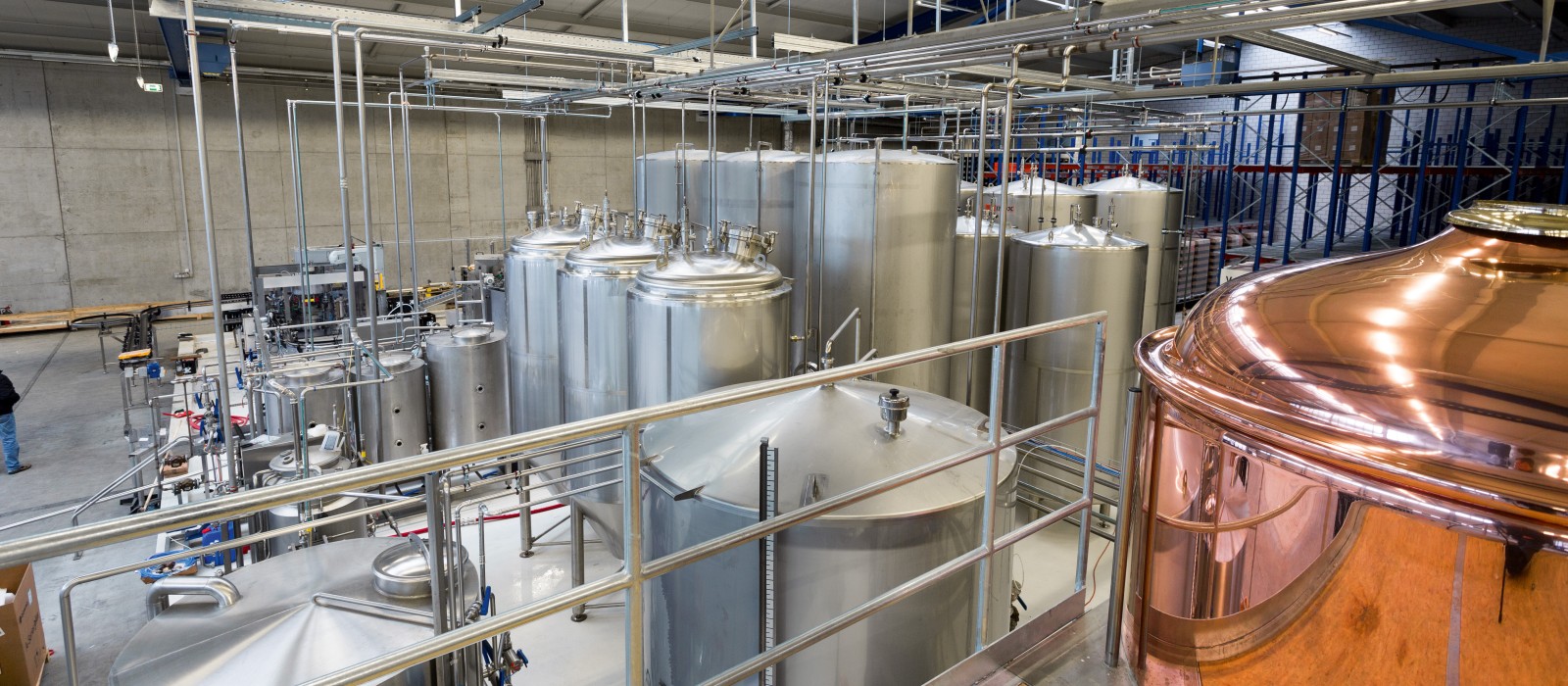 Local brewing expertise
Doppelleu Brewery, Winterthur (CH)
Speciality beers are currently in vogue as an alternative to those offered by major international breweries. The Doppelleu brewery, which sprung up in the Swiss city of Winterthur in 2013, is still going strong today.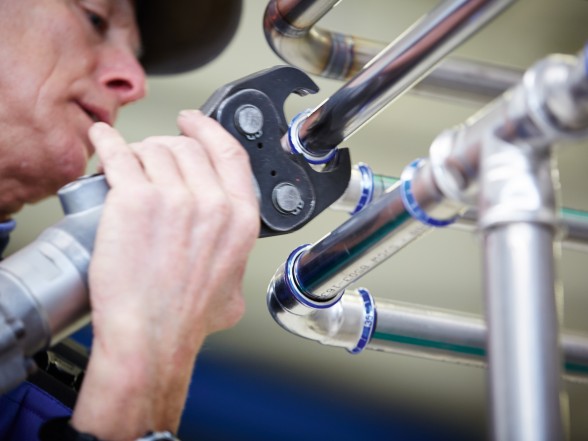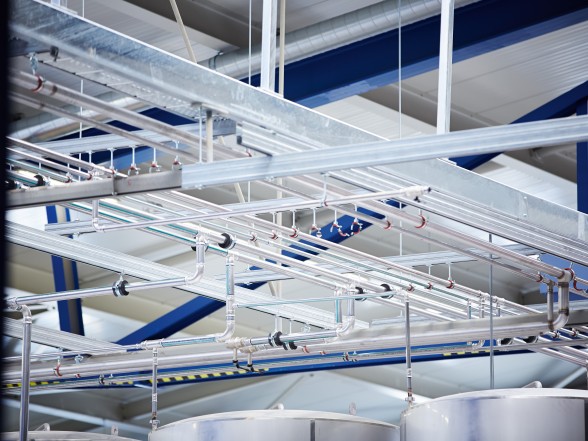 Beer lovers are constantly dabbling in beer production and setting up microbreweries. However, most are unable to establish themselves on the market in the long term. Doppelleu was fortunately spared such a fate, with the brewery having long since made a name for itself in Switzerland with its beer brands "Chopfab", "Doppelleu" and "Boxer Bier".
Pros in action
Geberit Mapress Stainless Steel pipes with diameters from 28 mm to 54 mm and corresponding pressfittings were used to supply the brewing equipment with ice water, compressed air, CO2 and hot water. Regulations dictated that the beer and steam lines had to be constructed from welded stainless steel pipes. The challenge came in professionally connecting the various components of the brewing equipment to each other, and then to the refrigerator, steam generator, compressed air system and other units in the cellar.
Ongoing planning
The master brewer was on hand to supervise the project every step of the way, meaning the plumbers could discuss with him directly on site how the individual components should be connected together. The presence of a wholesaler for sanitary products in the immediate vicinity of the brewery helped the ongoing planning enormously. When required, pipes and fittings could be bought here within a matter of minutes.

Geberit Know-how
The pressing technology guarantees speedy progress when it comes to installation. Thanks to this time saving, the high levels of flexibility and the good product availability, the Geberit Mapress supply system is the perfect solution when constructing a brewing facility.