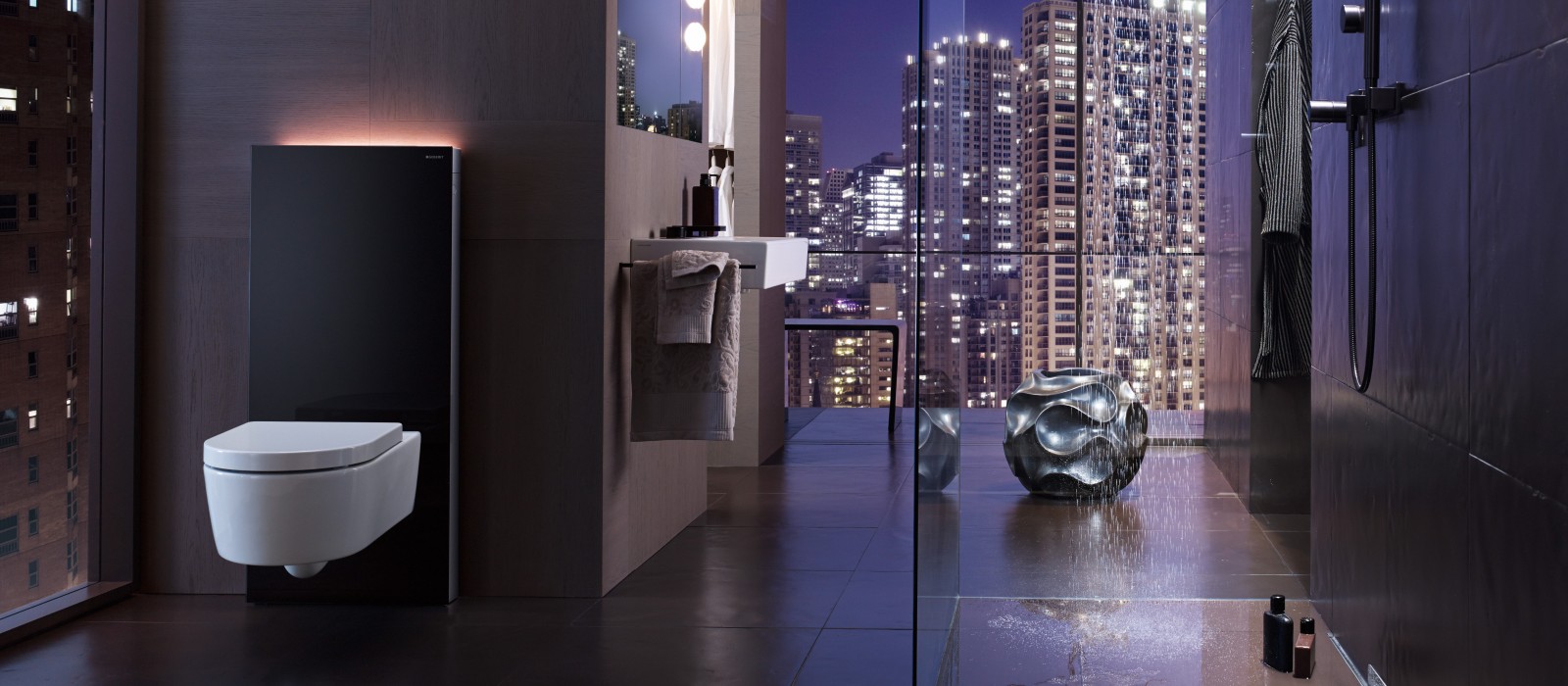 Matured into a true classic
Geberit Monolith Plus
The Geberit Monolith Plus is a real all-rounder. With intelligent sensor technology and additional functions, it ensures both comfort and style in the bathroom.
The Geberit Monolith Plus is a real eye-catcher – not least because it perfectly combines timeless elegance and a high level of functionality. High-quality materials underline the refined design of the sanitary module, which can be harmoniously integrated into any bathroom. The integrated odour extraction unit, discreet orientation light and intelligent sensor technology with proximity sensor all ensure additional comfort. The soft-touch buttons for the dual flush react as soon as they are gently pressed.
Truly versatile
The hidden technology makes the Monolith Plus an interesting alternative to the classic exposed cistern. The sanitary modules for WCs are compatible with most standard WC ceramic appliances – both wall-hung and floor-standing – as well as with the Geberit AquaClean shower toilets. Whether in new buildings or renovations – the module can be mounted and put into operation in next to no time. Existing connections can continue to be used without the need for time-consuming adjustments. In order to give the entire bathroom a uniform design, Geberit also offers a Monolith sanitary module for washbasins and for bidets.