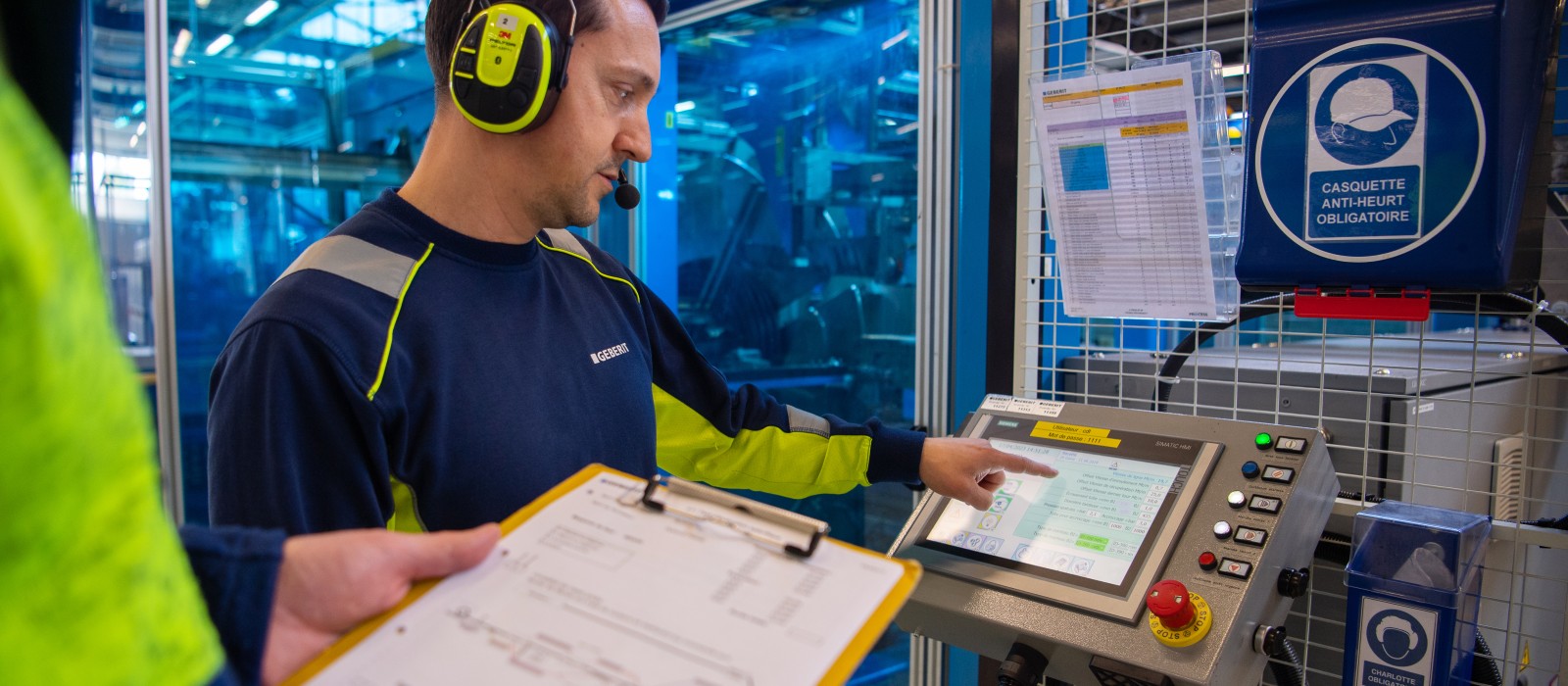 No training, no pipe
Production plant in Givisiez CH
At the Geberit plant in Givisiez in western Switzerland, practically everyone has to be able to do everything. This is only possible with comprehensive training. The plant has now almost perfected its training concept.
"Knowledge is the key to everything." Vincent Papaux speaks the words forcefully. The Managing Director of the Geberit plant in Givisiez (CH) depends on a well-trained workforce. "Safety, productivity, efficiency - everything depends on knowledge."
Just 55 employees run a factory in Givisiez with 20,000 square metres of space, six production lines and an annual output of 22 million metres of piping. This means that everyone has to be able to do everything. Therefore, everyone has to learn everything.
"Safety, productivity, efficiency - everything depends on knowledge."
Vincent Papaux, Managing Director Geberit Givisiez (CH)
Digitisation and security
Not to forget: the advanced digitisation in the factory, which massively favours efficiency and quality standards, but of course requires training. "Our 'opérateurs' in production must be able to read dashboards with data evaluations from quality controls and react correctly to the information," says Vincent Papaux. Topics such as safety in the production halls complement the training needs.
Therefore, there are 70 different training modules in Givisiez. In order to achieve the full training target, the employees must complete a total of 1,500 training units - part of which consists of regular repetition modules. The computer knows who has to train what and when. And that this is done in the best possible way is in Pascal Pythoud's hands.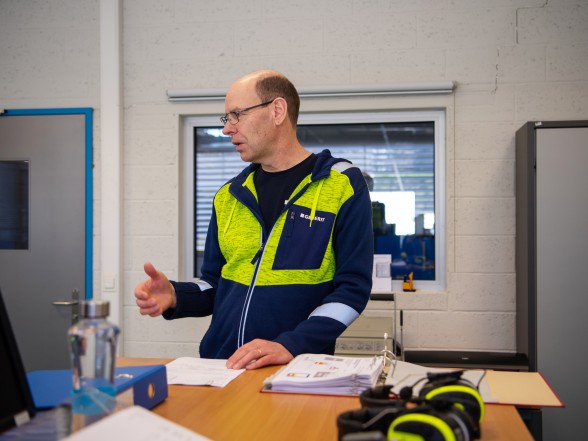 Modules must be up to date
He is responsible for safety and training at Geberit in Givisiez. "Part of the training takes place via e-learning, part hybrid and part purely physical," says Pascal Pythoud. He started developing the modules in 2003. "Even though we are at a high and current level with the modules, there are always innovations in machines and processes."
His work is essential to maintain the productivity of the factory. Learning modules culminate in tests. These must be passed. If this does not work, there is a repetition. Because if the knowledge is missing, quality suffers. And on safety. "In the event of an accident at work, the first thing the insurance company asks is whether the people are trained to work with the machines." At Geberit in Givisiez, they are fully trained.