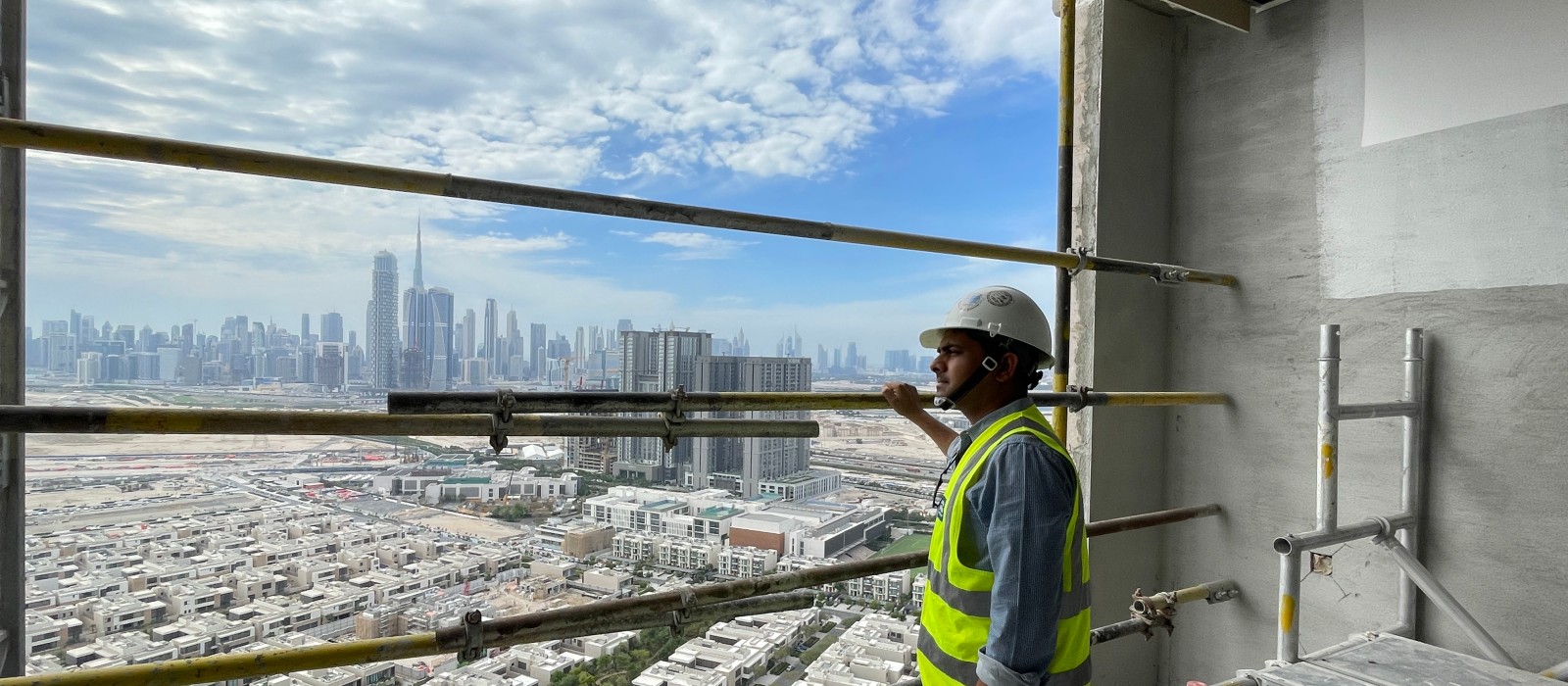 "Now I'm learning Arabic"
Employee mobility at Geberit
From the north of India via India's "Silicon Valley" in Bangalore to Dubai: engineer Vineet Kumar Bhaskar has undergone major changes in his career at Geberit. It's worth it, he is convinced.
Vineet Kumar Bhaskar spurs change. Otherwise, he would not have emigrated from Bihar in north India, where he grew up, to India's "Silicon Valley" in Bangalore in the south of the country, and from there on to Dubai in The United Arab Emirates. Changes of location like this are adventures with risks and side effects. It is a matter of arriving in the new culture, accepting the customs and learning the language. On Vineet's "to-do" list, for example, is learning Arabic. "I already understand the language quite well," says the 35-year-old, "but I can't really converse yet. I've resolved to speak Arabic in two years."
A dynamic market
In Dubai, where Vineet Kumar Bhaskar has been living and working since 2019, knowledge of Arabic is admittedly not necessary. "The people here are better educated than average. Almost everyone speaks English," he says. For the past two years, however, the Technical Sales Engineer has also been looking after other markets in the Gulf region, Saudi Arabia, Bahrain, Oman, Kuwait for example. The goal is to establish Geberit piping systems in this extremely dynamic market. "It's an advantage to be able to communicate with customers in their own language," says the native Indian.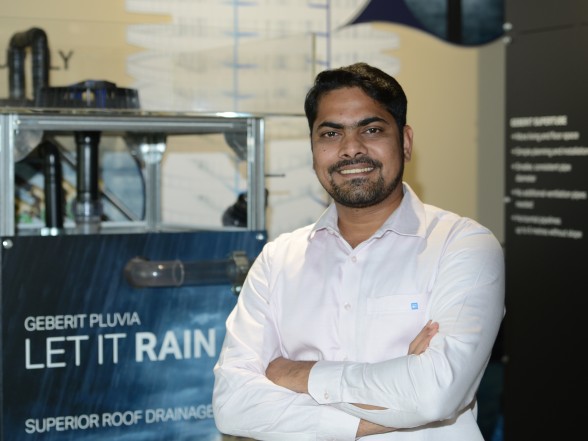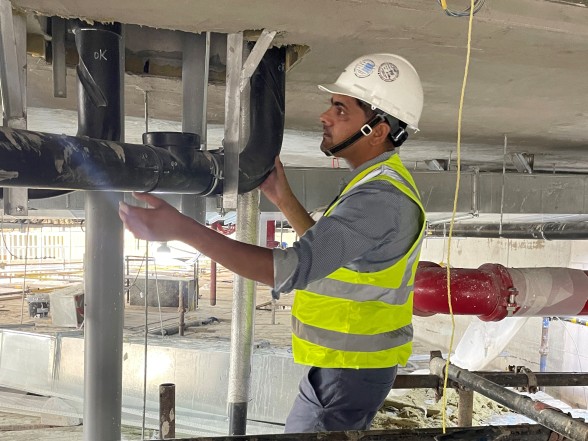 "I learn every day, and the dynamism of this region gives me energy."
Vineet Kumar Bhaskar, Technical Sales Engineer, Geberit International Sales AG
Open culture
Vineet Kumar Bhaskar remains based in Dubai - not least because of his family. Vineet's wife Prity initially reacted sceptically to the idea of moving to Dubai. "We then gave ourselves a month's trial period in Dubai," Vineet says at this memory, smiling. "After that, she didn't want to go back." In the meantime, Prity has found a job in the financial industry; the family has also grown by one daughter "The open, internationally oriented culture in Dubai made it easy for us to arrive," says Vineet.
Support from the employer
Geberit also played a large part in this successful change of location, emphasises Vineet Kumar Bhaskar. "Geberit supported us in word and deed during the initial phase." It is difficult for new arrivals to find a flat in Dubai. Thanks to Geberit, the young family moved into a place after just one month. "We received all the support we needed to quickly feel at home here."
Whoever dares wins: Vineet is convinced that such an adventure is worthwhile both personally and professionally. "I learn every day, and the dynamism of this region gives me energy."