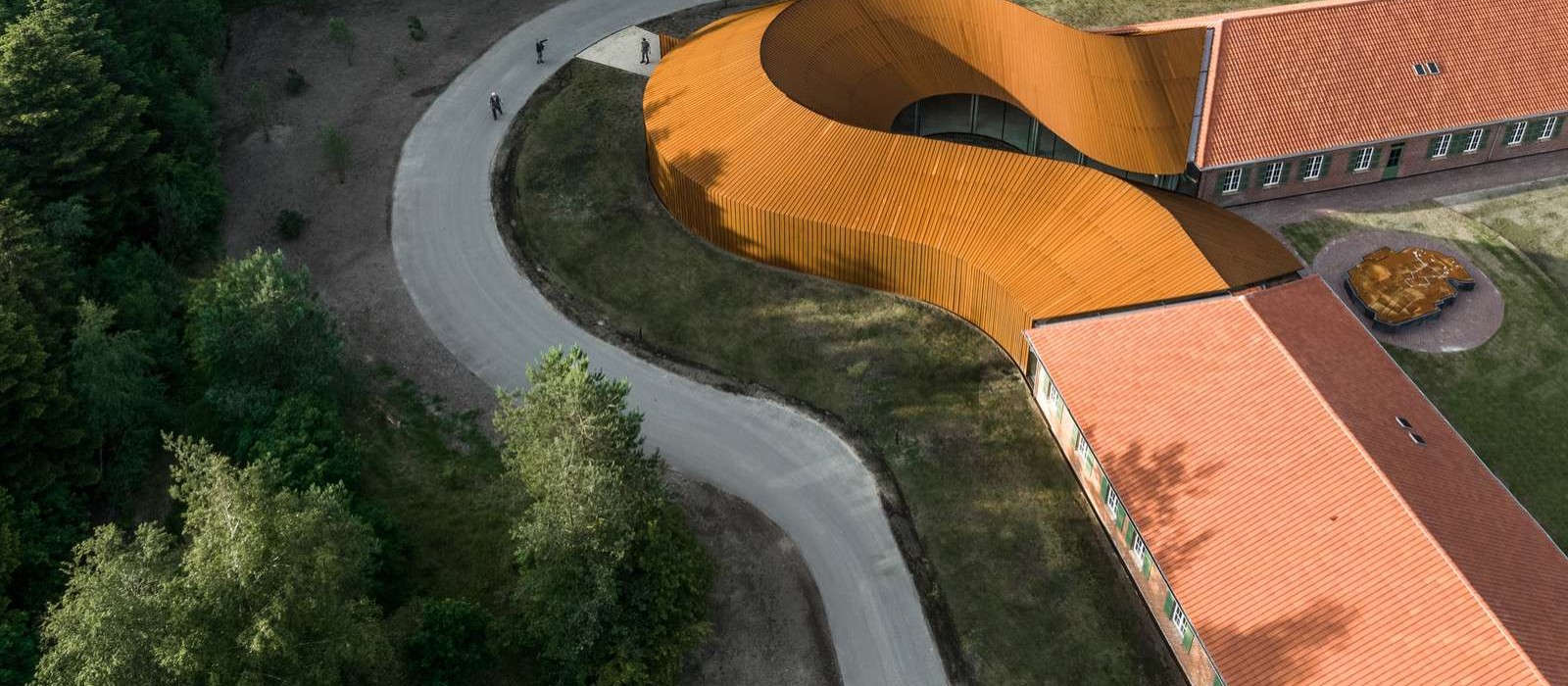 References - September 2023
Place of remembering and learning
Refugee Museum Flugt, Oksbøl (DK)
Museum Flugt combines history and the present. After extensive renovation, it was created from one of the last relics of Denmark's largest refugee camp.
Telling history and preserving history - that's what the Danish Museum Flugt does, both in terms of content and architecture. The educational centre and the memorial are located in one and the same place: on the west coast in Oksbøl (DK). Between 1945 and 1949, a large refugee camp was located there, housing up to 35,000 German displaced persons.
More relevant than ever
The two houses with the characteristic red bricks, small windows and red tiled roofs formed the hospital back then. Today they are among the last relics of the camp and are part of the museum designed by the architectural firm BIG (Bjarke Ingels Group).
In addition to the history of German refugees from the Second World War, Flugt also deals with the refugee flows that have moved to Denmark during the last 100 years. "The museum is dedicated to a part of our history, and at the same time, with the war-related refugee flows from Ukraine, it is more topical than ever," said Danish architect Bjarke Ingels after the opening in June 2022.
Renewing to preserve the old
Renovating the hospital wings without losing their historical value was crucial from the start. Externally, they remained unchanged. Inside, they house a cinema, exhibition, teaching and conference rooms as well as a café.
A 500-square-metre circular building connects the two wings and creates a contrast between old and new. "We have created an architectural space that connects history and the present," says Bjarke Ingels.
From the outside, the connecting wing made of Corten steel looks like a closed wall. From the inside, it nestles harmoniously with the two brick buildings at right angles to each other with its wooden struts, vaulted ceiling and 80,000 yellow bricks. Through the windows, the inner courtyard and the forest can be seen - where the refugee accommodation once stood. In addition to the foyer, cloakroom, museum shop and ticket office, the new building also houses the sanitary facilities. The cisterns and the Mapress supply system are from Geberit.