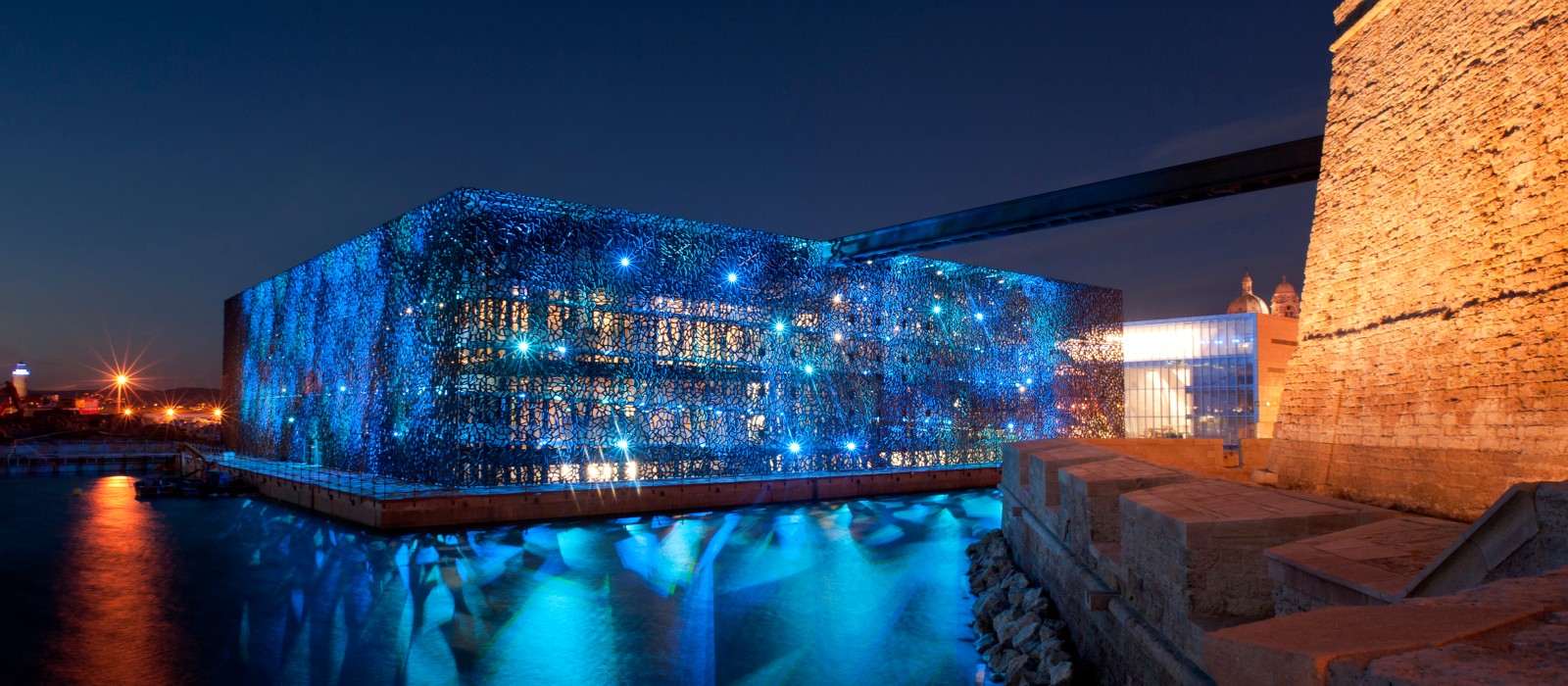 References - November 2013
Portside
Mucem, Marseille, France
The land on which the museum stands is full of symbolism. Here, at pier J4, large numbers of migrants once arrived from the East and the Far East.
Oriental features
Mindful of this fact, the museum's architectural design draws on the wealth of oriental craftsmanship: The building is accessed via ramps that are modelled on the ziggurats of Mesopotamian temples. Far more eye-catching is the inspiration drawn when it came to the facade, which is strongly reminiscent of the ornate Islamic-style wooden latticework – the mashrabiya.
Worth the wait
Having emerged as the winner of an international competition back in 2002, Rudy Ricciotti's project underwent a number of adjustments during the construction phase – a challenge that also had to be met when taking care of the drainage of the 15,000-square-metre roof.
Changes of plan – no problem!
The company Energétique Sanitaire was able to rely on the know-how of Geberit specialist Guillaume Hatt when it came to this computationally intensive task: "Changes of plan – such as new roof pitches – resulted in a repeated check of the optimal number and positioning of the Pluvia roof outlets."
Geberit Know-how
The planning software Geberit ProPlanner was once again equal to the task of carrying out the calculations and recalculations for the Geberit Pluvia roof drainage system at the MuCEM. Guillaume Hatt: "ProPlanner allows us, for example, to isolate parts of the system that are already in place and limit the calculations to the sections that still have to be installed."