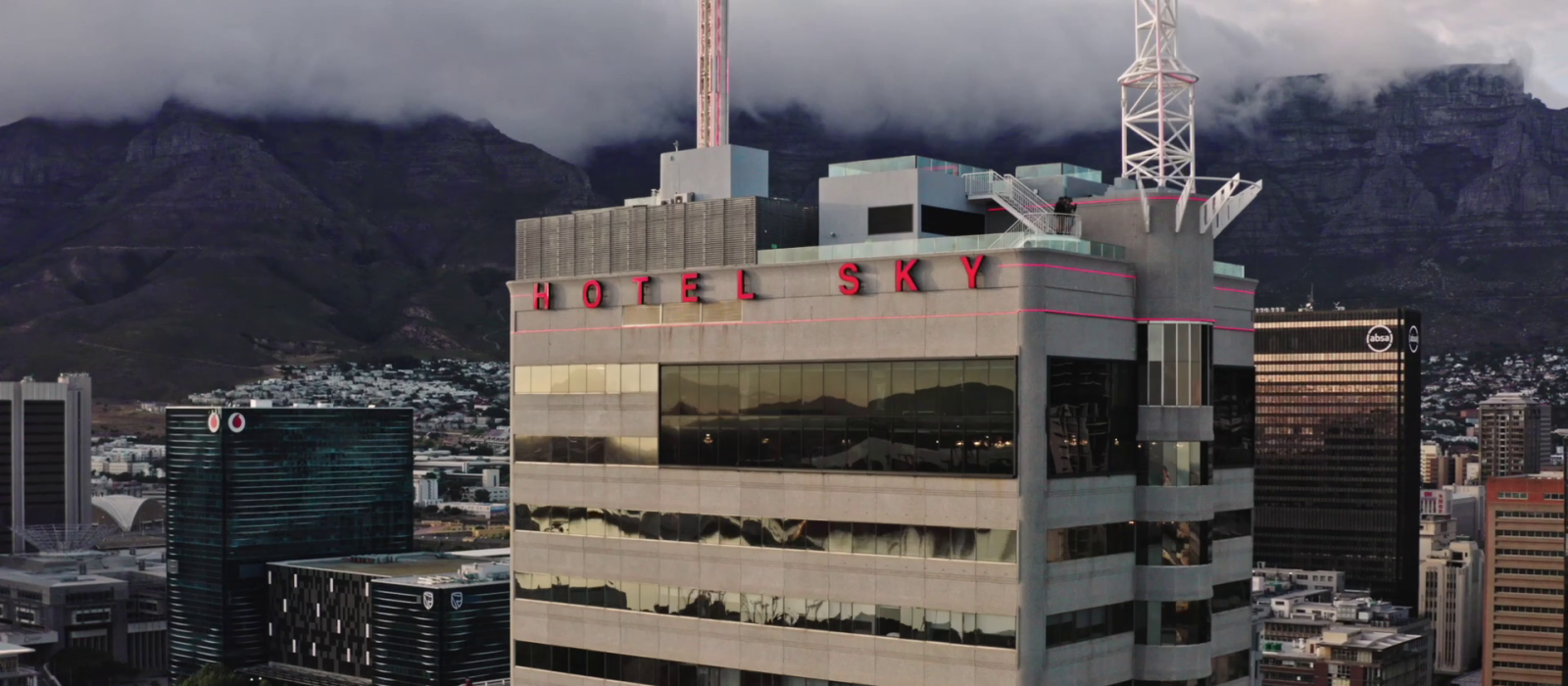 Robots, free fall tower and SuperTube
South Africa has its first SuperTube project. The drainage system is not in a new building, but in an existing high-rise. This is also a novelty.
Robots at the reception desk, a self-playing piano in the lobby and a free-fall tower on the roof, the kind you see in amusement parks - the Sky Hotel in Cape Town has a lot to offer. But there is one highlight that hotel guests never get to see: SuperTube is in the supply shafts of the former office tower.
Good things take time
SuperTube was presented in South Africa at the end of 2018, but the local sales team had to invest a lot of time before the clientele in South Africa could be convinced of the advantages of the revolutionary drainage system. In Cape Town, this has now been achieved - and they landed a premiere right away: for the first time, SuperTube was retrofitted in an existing building.
The obvious choice
The 28-storey high-rise was formerly an office building. The new owners wanted to convert it into a hotel with over 500 rooms and a corresponding number of additional bathrooms - and without enlarging the existing supply shaft. A challenging project for which SuperTube was the obvious choice, comments Rainer Holzberg, Product Manager at Geberit in South Africa. 184 Sovent fittings and 68 each Bottom Turn and BackFlip fittings were installed.
Know-how Installed
With SuperTube, Geberit has revolutionised building drainage. The drainage system renders the previously indispensable ventilation pipe superfluous. For the hydraulically optimised fittings cause the water to rotate, creating a constant column of air inside the pipe. Thanks to the sophisticated hydraulics, the air column remains stable even when the direction changes by 90°.