References - November 2017
Roused from slumber
Bürgenstock resort
With the Bürgenstock Resort high above Lake Lucerne, a piece of tourism history is now shining in new splendour.
The Bürgenstock Funicular – which was Switzerland's first electrical funicular railway –masters the rise of 440 metres as elegantly as ever before. Once you have reached the top, you can immediately see why the origins of the hotel business on the Bürgenstock go back as far as 1873: The buildings nestle against the mountainside above Lake Lucerne like an eagle's nest, offering a panorama that stretches from Lucerne and the surrounding hills right through to the Alpine peaks.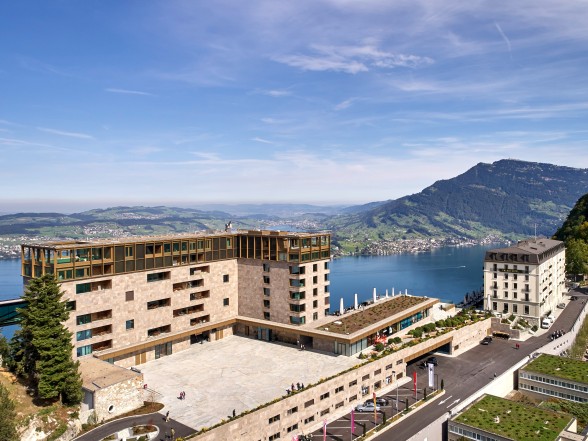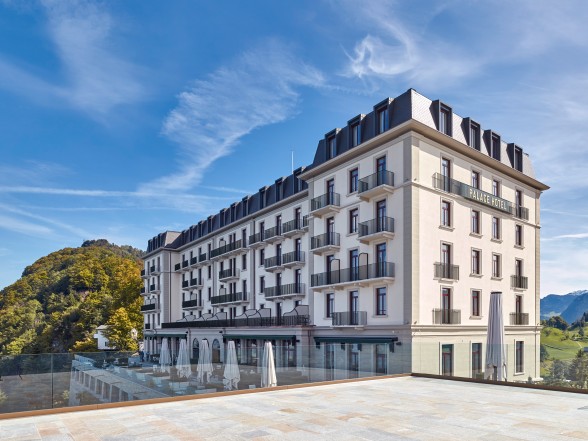 Variety is the spice of life
Apart from the classically styled Palace, the rest of the hotel resort is now unrecognisable. In the most prominent position is the flagship of the new resort – the Bürgenstock Hotel with its dark limestone facade. The top station of the funicular is located inside this building. A few steps away is the Medical Wellness Waldhotel, whose gabion facade is based on the Vigilius Mountain Resort in South Tyrol, which – like the Medical Wellness Waldhotel – was designed by Matteo Thun.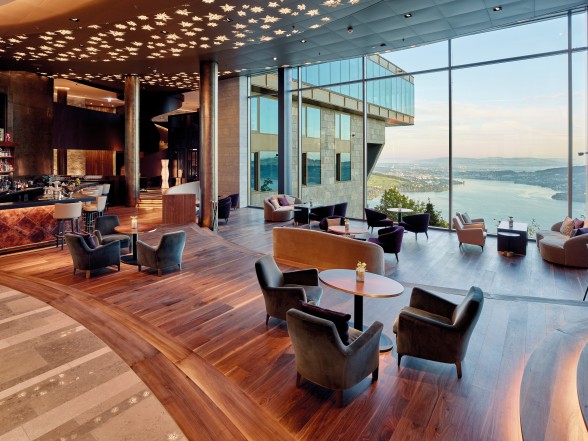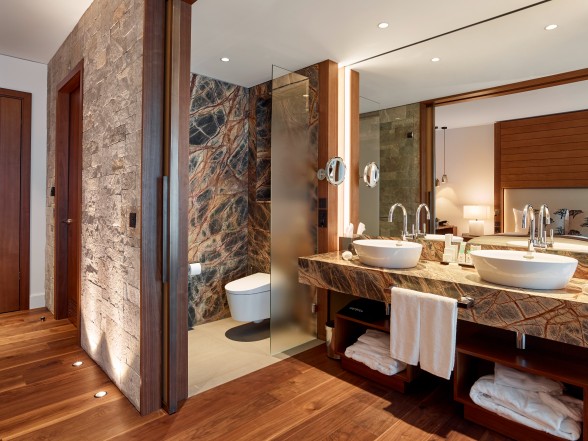 The common denominator
Opened in stages from July 2017, the Bürgenstock Resort has something for everyone – whether congress participants, those looking to relax or those looking to engage in more active pursuits. One common denominator is the Geberit AquaClean Sela shower toilet, which can be found in the three main buildings – the Palace, the Bürgenstock Hotel and the Medical Wellness Waldhotel.
Geberit Know-how
The Geberit AquaClean Sela impresses with its streamlined design and is guaranteed to fit discreetly in any bathroom. Named after a river in the Swiss alps, the complete solution cleans gently at the touch of a button, thanks to the patented whirl-spray technology.