Rural charm
The Bunkers, Knokke-Heist (BE)
Nestled in the dune landscape on the English Channel coast in Belgium lies "The Bunkers", an exceptional bed and breakfast where – thanks also to the Geberit AquaClean shower toilets – guests can completely relax and unwind in a comfortable atmosphere.
The name "The Bunkers" points to an eventful history. Originally the site of a fort that dates back to 1785, only an old farmhouse and a barn – and five small stone bunkers – serve as reminders of the old complex. When Axel and Margaux Corman-De Bisscop bought the estate, they decided to make the farmhouse their new home and convert the barn into a bed and breakfast for guests.

A masterful conversion
They commissioned the Bruges-based architecture firm Govaert & Vanhoutte to carry out the conversion, with the Antwerp-based design firm Anversa defining the interior furnishings. The bed and breakfast has five differently designed guest rooms as well as a lounge and a kitchen. An element that can be seen in all the rooms is the bright concrete floor, whose colour is evocative of the vast dune landscape. Grey, white and black predominate in the rooms, which are cosily and stylishly furnished with sofas, thick rugs and wooden furniture.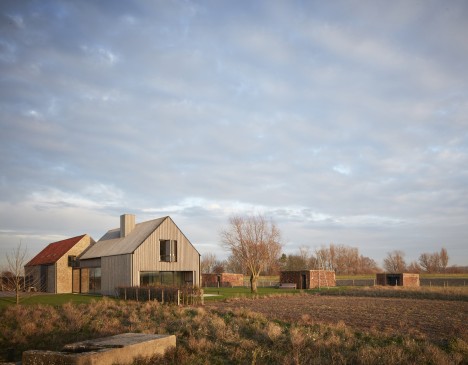 Wellness programme
The building owners designed "The Bunkers" to be a perfect place where guests can completely relax and unwind in a comfortable atmosphere. The bathrooms are also designed as mini oases of well-being, with the Geberit AquaClean Sela and 8000plus shower toilets featuring as special highlights. With the small bunkers now a shelter for chickens and bees, the guests can enjoy fresh eggs and home-made honey with their breakfast.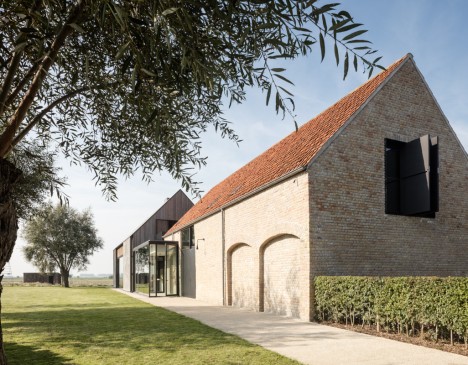 Design Meets Function
Featuring clear lines and made of materials of the highest quality, Geberit AquaClean Sela is the embodiment of puristic design. Thanks to its pulsating shower spray, which is dynamically enriched with air, the patented WhirlSpray shower technology ensures thorough cleaning while at the same time also saving water.