References - September 2022
Small is beautiful
Small bathrooms
Living on just a few square metres is the trend. Especially in big cities, where space is scarce and single households are standard, new forms of living are in demand. And when it comes to designing small rooms, you don't have to compromise on quality or good design. Geberit offers clever solutions for this.
LivinnX, Krakow (PL)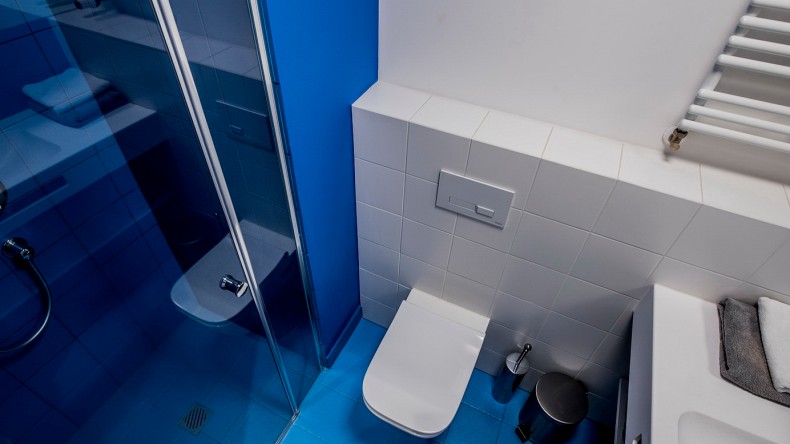 Over 700 students find an attractive place to stay in this modern student residence in Krakow. The seven-storey industrial building was completely rebuilt in 2019. The new dormitory is much more than just a hall of residence. Colourful, spacious and equipped with numerous lounges, LivinnX creates space for student life together, for sports and recreation, but also for joint learning in the integrated library.
The furnishings of the individual residential units and their bathrooms are also up to date. On the one hand, the Geberit WC ceramics from the Kolo Modo series are compact, which is a particularly important plus point in the small wet rooms of the residential units. On the other hand, the high quality of the products fulfils the purpose of equipping bathrooms for young residents in a functional and durable way. The dual-flush system installed as standard in the bathrooms also makes it easier to reduce water consumption. Modern design, high quality and careful use of resources go hand in hand here.
Know-How Installed

Installation system Kolo Technic Gt
Kolo Modo Rimfree WC ceramics
Cubus130, Frankfurt am Main (DE)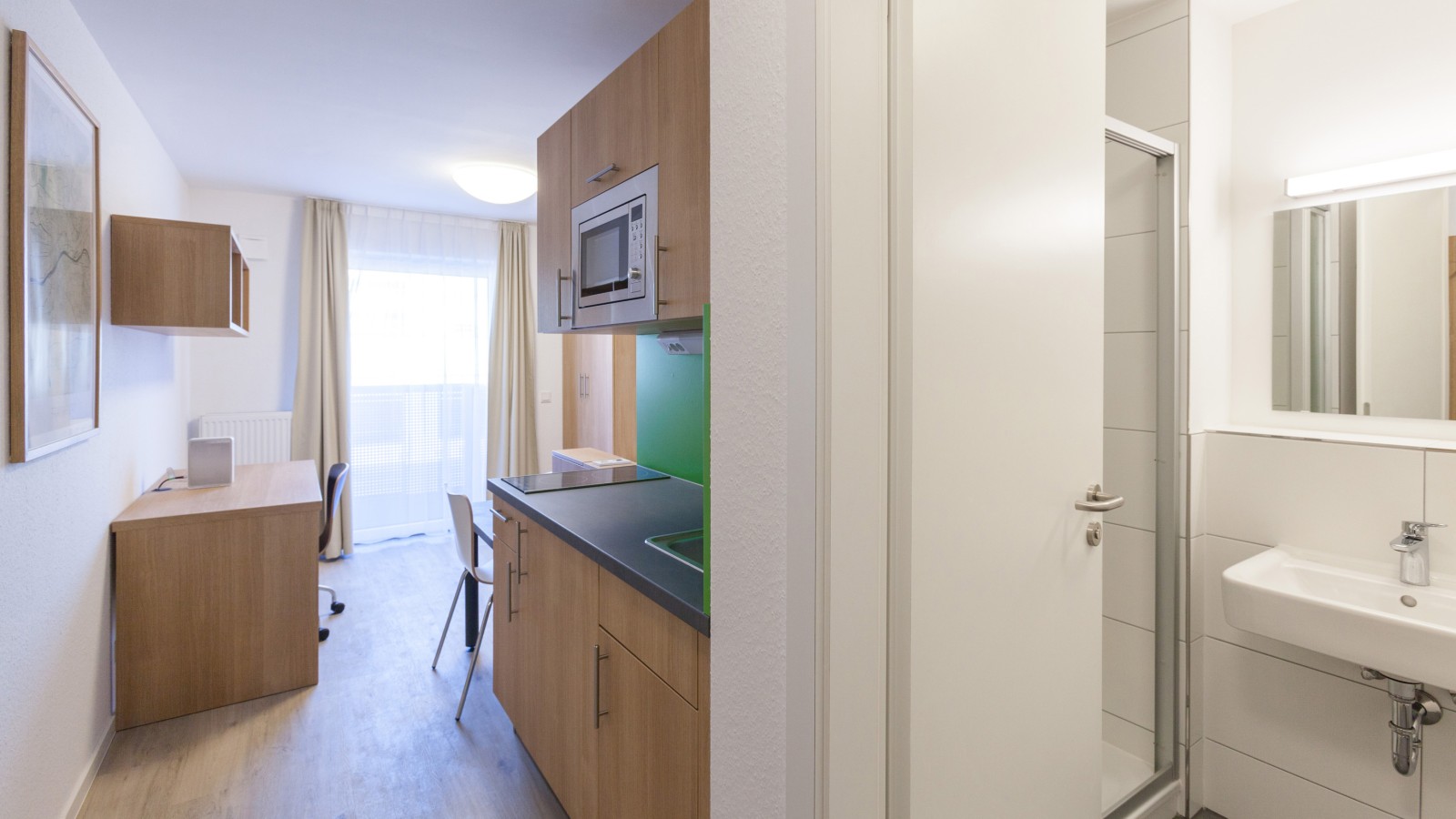 Cubus130, Frankfurt am Main (DE)
The Cubus130 apartment building in Frankfurt's Niederrad district meets the demand for new forms of housing. Since March 2021, the former dormitory, originally built in 1971, offers almost 140 partially furnished micro-apartments. Most of the flats measure around 18 square metres, some are between 27 and 30 square metres. Every fifth flat meets all accessibility requirements.
Cubus130 is also a lighthouse project for Geberit. "The original plan was to produce all the flats in individual installations," says project manager Lothar Lühr, an engineer at LIST BiB Bielefeld, who was responsible for heating, ventilation and sanitary installations in this project. Geberit proposed a more efficient solution for the complete supply and drainage system with the GIS IV system, industrially prefabricated pre-wall installations. "That saved us three months of construction time," Lothar Lühr is pleased to say.
Geberit was equally convincing with its solutions for the design of the bathrooms, the smallest of which measure just 3.7 square metres. The project developers mastered this challenge thanks to the space-saving Geberit Renova Plan ceramic series. The washbasins from this series measure just 55 centimetres in width.
Know-How Installed

GIS IV installation system
Renova Plan WC ceramic
Omega20 and Sigma01 actuator plates
Martin Modern, Singapore (SG)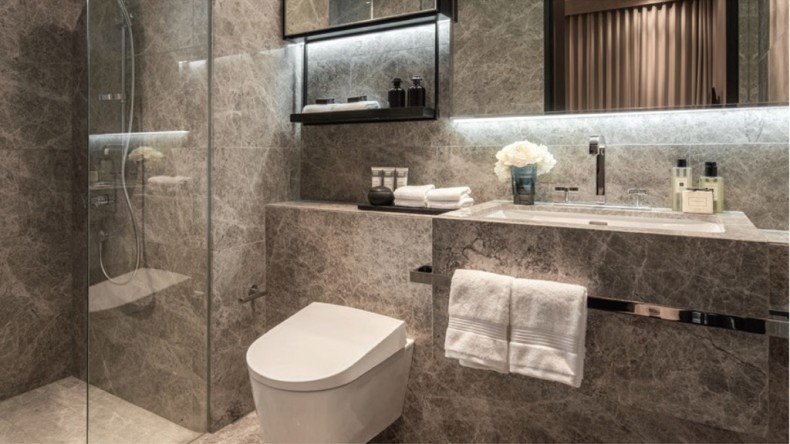 The Martin Modern area is a mixture of park and residential complex. Upon entering the area, visitors leave the hustle and bustle that characterises everyday life in Singapore.
Two residential towers soar into the sky. On 30 floors, they offer space for 450 residential units - and for much more. For on the various levels of the site and in the upper sections of the two buildings, a total of 15 gardens have been laid out. They are oases of peace.
The flats have generous ceiling heights of 4.2 metres. In contrast, the bathrooms are rather compact, measuring between 3.5 and 4.4 square metres. This is because they are intended to take up as little space as possible in the flats, which are between 70 and 170 square metres in size. Nevertheless, there is no need to forego luxury: High-quality materials and the Geberit AquaClean Sela shower toilets are used.
Know-How Installed

Concealed cistern Alpha
Actuator plate Alpha30
Shower-toilet AquaClean Sela