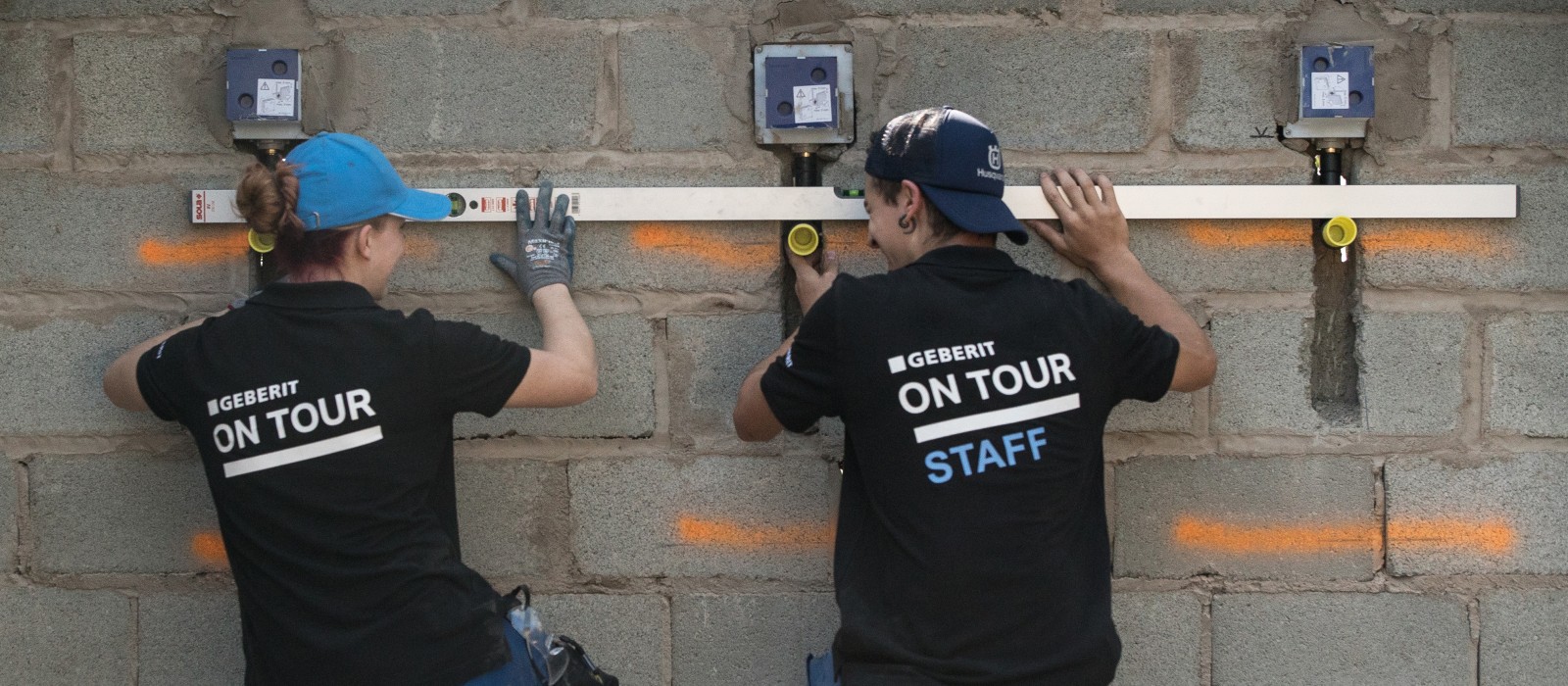 SUSTAINABILITY - DECEMBER 2015
SOUTH AFRICA REVISITED
SOCIAL PROJECT SOUTH AFRICA
For their second project in South Africa, the Geberit apprentices are travelling to the province of Kwazulu-Natal, where Cottonlands Primary School is badly in need of assistance.
Geberit is continuing its tradition of carrying out social projects in 2015. Like in 2012, this year's project will see the apprentices travel to South Africa – this time to near the port city of Durban in the province of KwaZulu-Natal.
New foundations
Built in 1945 and originally intended for around 500 children, Cottonlands Primary School is today attended by some 1,000 schoolchildren. This figure is set to grow even further in the future due to the rapid population growth. A renewal of the infrastructure is urgently required. Eight apprentices, accompanied by two Geberit experts, are taking on the challenge.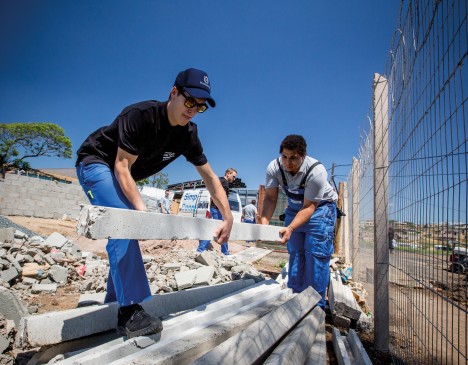 Up close
In between the hours of hard work on the building site and memorable encounters with the people benefiting from their efforts, the apprentices always find time to tell the rest of the Geberit world about what they are getting up to: "It's quite tough to work in this heat, but today we've made great progress again with the help of the South African workers," the young apprentices write in their blog while they take a break.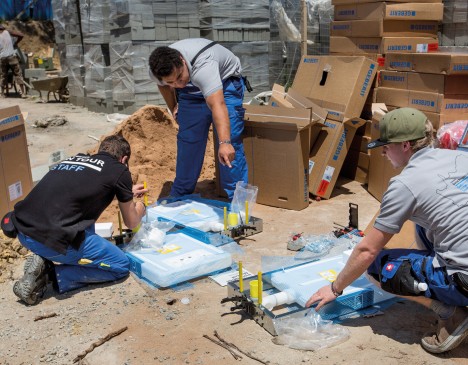 Don't be shy
Even if things don't always run smoothly, it's nothing that a round of the traditional South African "potjie" stew can't solve and motivation within the group remains high. And of course, the wealth of magical moments experienced over these two weeks in November will not be forgotten quickly.