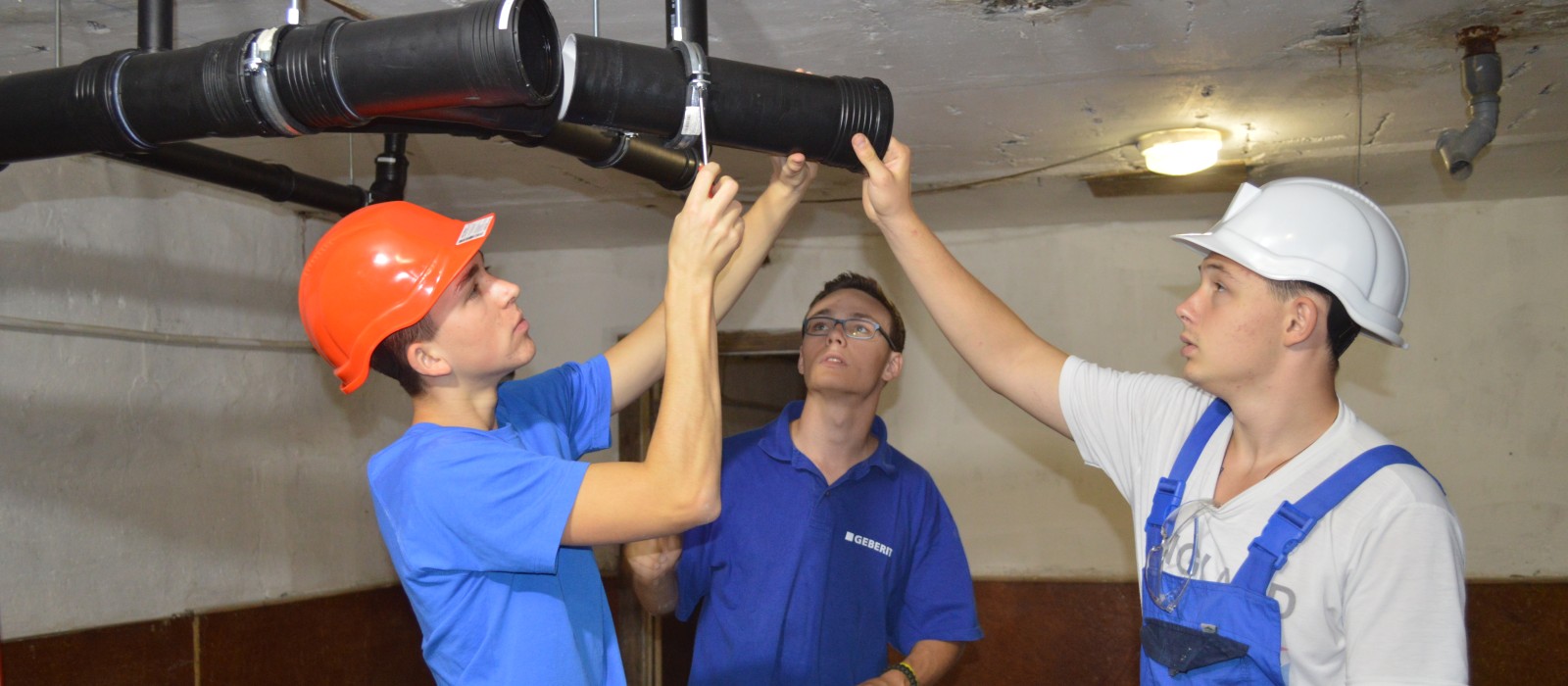 SUSTAINABILITY - OCTOBER 2017
TECHNICAL SKILLS
SOCIAL PROJECT IN UKRAINE
Geberit is continuing its tradition of carrying out social projects with apprentices in 2017. This year's project sees them travel to the Black Sea, where they lend a hand at a vocational school in Odessa (UA).
In September 2017, nine apprentices and two supervisors set off for Ukraine, where they are eagerly awaited. The local vocational school – where plumbers and other professions are trained – is urgently in need of renovation. A closer look at the ageing building shows just how necessary the renovation work is – the equipment is outdated and the toilet cubicles are only separated from one another by a thin partition.
«Geberit supported the project financially. And we apprentices did this with our hands – that is something I am proud of.»
Lorenz Faber, apprentice IT specialist, Geberit Pfullendorf
International teamwork
The team has two weeks to completely renovate the sanitary facilities – a mammoth task. Thanks to the preparatory workshop – where they familiarised themselves with how to properly handle and install the products under the guidance of technical manager Jürg Kamm – the apprentices are able to demonstrate their technical skills right from the word go. They are actively supported by those training as plumbers at the school. Together they tear down walls, lay new discharge and fresh water pipes in all the facilities and install Duofix elements and ceramic sanitary appliances.