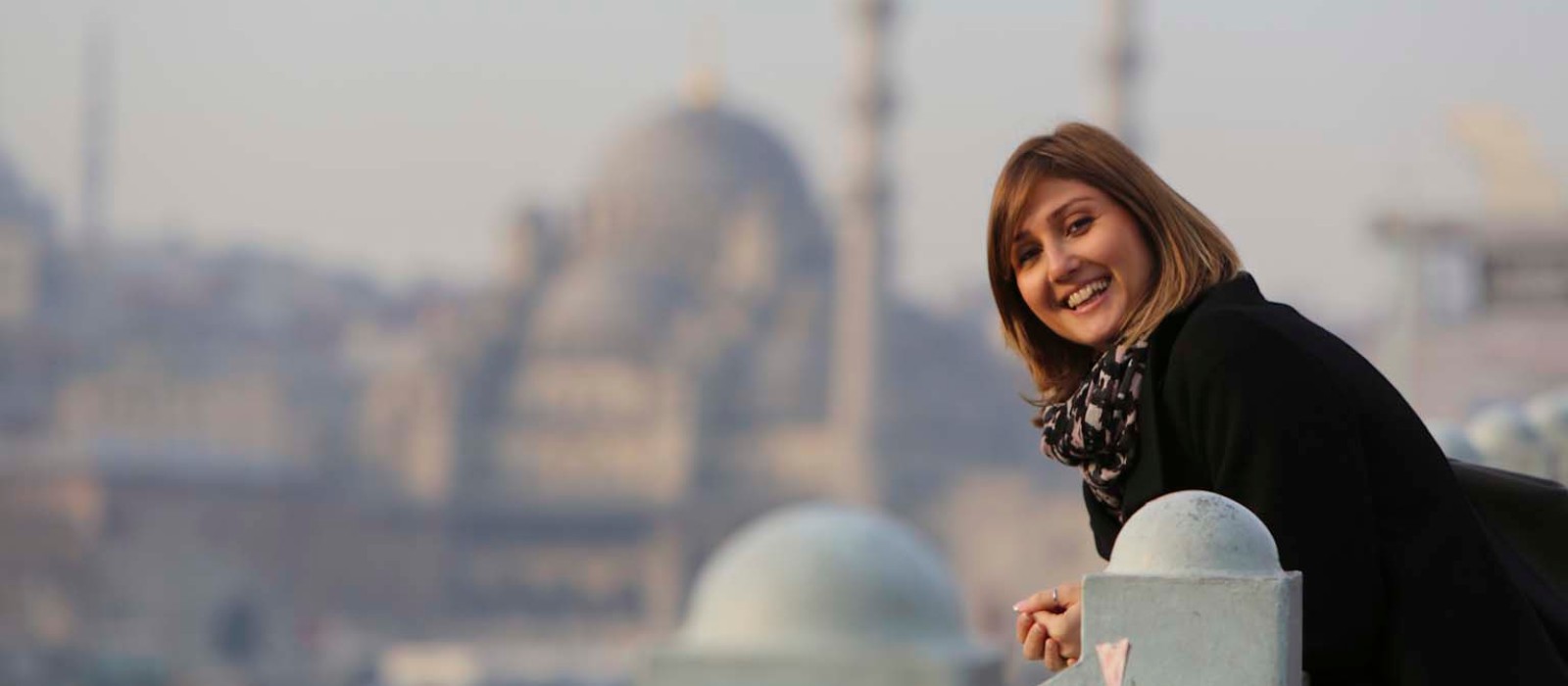 The go-getter
Marketing on the Bosporus
Full of ideas and with a great deal of élan, Secil Sayindi is shaking up the world of marketing at the Geberit sales company in Turkey.
Given that Secil Sayindi is a determined and creative young woman of action, it makes perfect sense that she is also responsible for managing the social media channels at the Turkish subsidiary. Prior to working at Geberit, she completed a degree in social and political sciences, undertook an internship at a Turkish television station and cut her marketing teeth at the retailer Tchibo and kitchen manufacturer Esse.
Persuasive efforts
The competition among manufacturers of sanitary products is great, particularly in the melting pot of Istanbul. A lot of convincing work and presence on the ground are required. With a new POS concept, Secil Sayindi is aiming to ensure that Geberit is perceived uniformly as a brand by customers. But that's not all. Discussions with potential customers and organising panel discussions with architects – who represent a key target group – keep her very much on the go at all times.