The white lady
Hotel d'Angleterre, Copenhagen (DK)
Gleaming facades and a stylish interior – the renovation of the d'Angleterre can certainly be described as an unqualified success.
Situated in the heart of the Danish capital, Copenhagen, the prestigious d'Angleterre celebrated its reopening following a period of extensive renovation lasting two years. 250 years after it was established, the hotel – whose nickname "The White Lady" is understandable given its dashing facade – is now shining in new splendour. In addition to a high level of comfort, guests can also enjoy lots of space due to the fact that the number of rooms has been reduced from 123 to 90.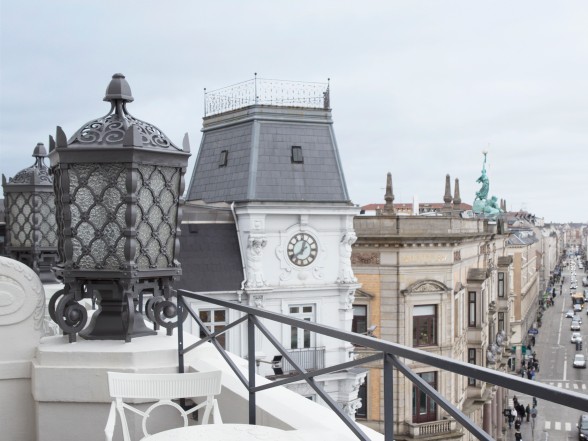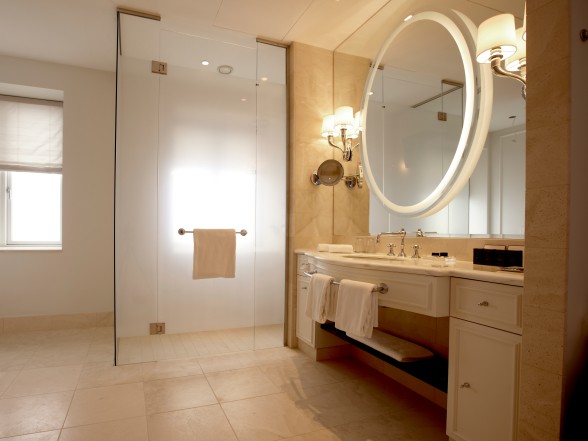 Home away from home
Handwoven carpets, silk wall coverings, marble and other exquisite materials ensure that guests from all over the world feel at home at the five-star hotel. The high-quality decor gives the hotel a particularly fine touch, and the same applies to the bathrooms, where guests can enjoy shower toilets from Geberit. The experience is rounded off by a visit to the hotel restaurant, where Michelin-star chef Ronny Emborg greets the guests and takes them on a mouthwatering culinary adventure.
Geberit know-how
The AquaClean Sela, which was designed by architect and designer Matteo Thun, impresses thanks to its timeless design and can be discreetly incorporated into any bathroom concept. The shower toilet is available as a wall-hung or floor-standing version. Because the technology and the connections for the power and water supply are concealed in the ceramic appliance, the WC that cleans you with water looks like a normal, modern toilet at first glance. The shower toilet's gentle, airy, body-temperature shower spray ensures a thorough yet gentle cleaning experience.