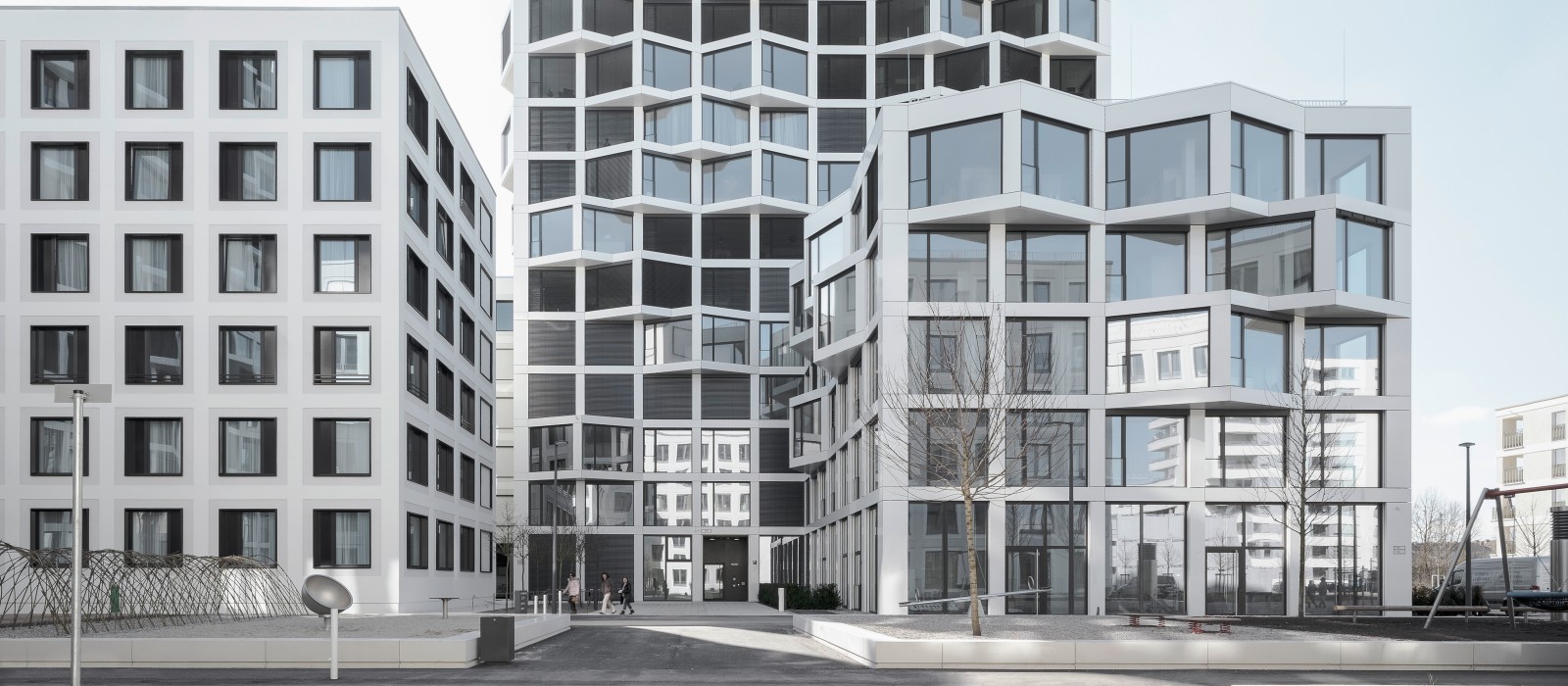 Trendsetter
Friends, Munich (DE)
Friends is a fitting name for the two residential towers that serve as the driving force behind the newly developed area around the Hirschgarten in Munich.
The real estate sector is called upon to deliver solutions for the changing habits and demands of an increasingly urban population. One of these is "smart sharing". Based on market analyses, LBBW Immobilien planned and built these luxury apartments with smart sharing in mind.
Added quality of life
Roof terraces and event kitchens can be shared among the residents and also rented by other parties. This then gives the scope for automatically counteracting the anonymisation of everyday life in the big city. The added quality of life is also apparent inside the 260 apartments. Generously proportioned bay windows, which protrude further out the higher up the 15-floor building you go, provide beautiful panoramic views of the city.
An oasis of peace and quiet
Whilst the quality of the view may vary from floor to floor, the technical installations all have a uniformly low-noise design. This is largely down to the Silent-db20 drainage system from Geberit. The pipes and fittings are acoustically and hydraulically optimized and carry out their tasks quietly and effectively.
Geberit Know-how
Sound insulation is vitally important in the Friends project's two residential towers. Whether as a stack or floor connection – for projects with high sound insulation requirements, the highly sound-insulating drainage system Geberit Silent-db20 is the perfect solution.