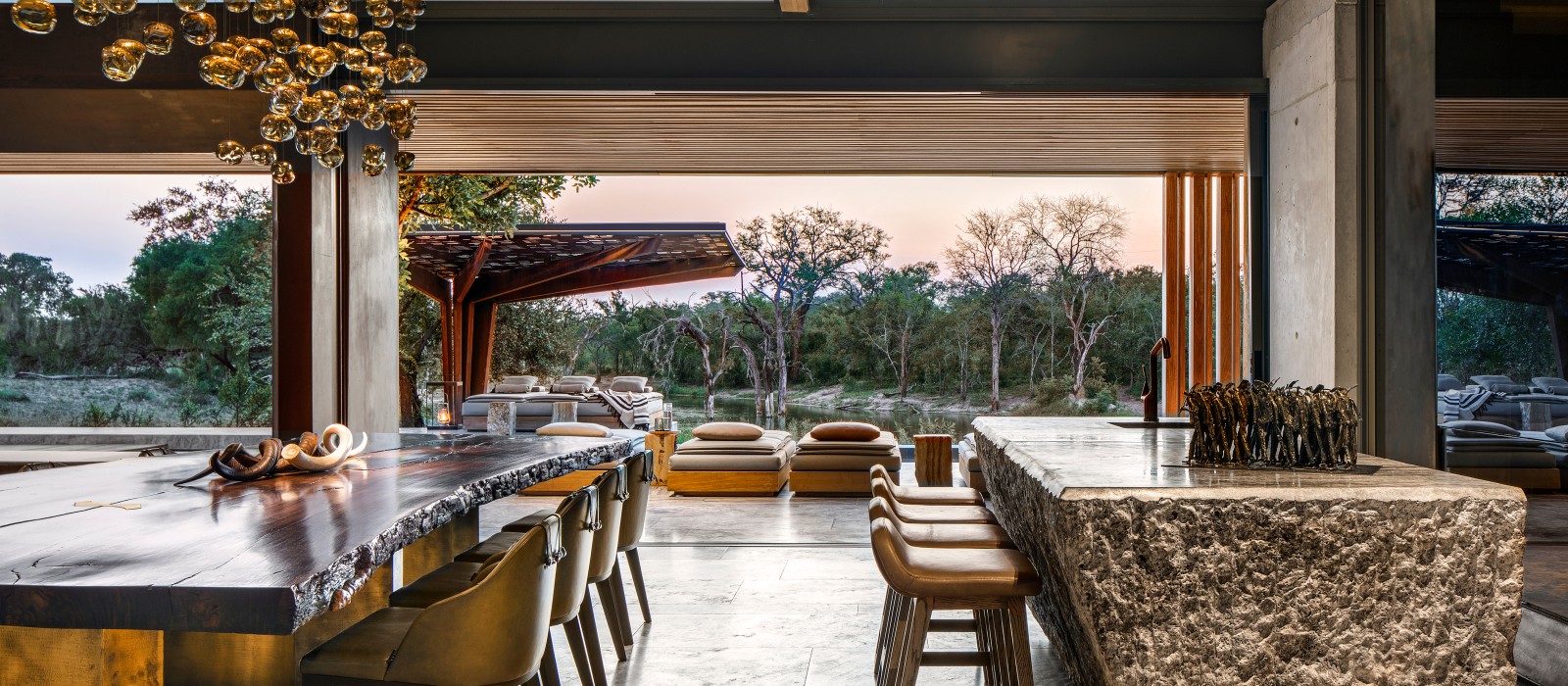 References - December 2019
Wild at Heart
Where luxury and wildlife come together
Visitors to this very special lodge in the Sabi Sands Game Reserve live in a bush camp where the boundaries between luxury and the wildness of nature are blurred.
Guests at the Cheetah Plains in the Sabi Sands Game Reserve in Mpumalanga, South Africa do not simply live in an enclosed luxury resort. Instead, they reside in the heart of the reserve and feel at one with it thanks to the open-plan rooms. The transitions between living spaces and the savannah are almost indistinguishable.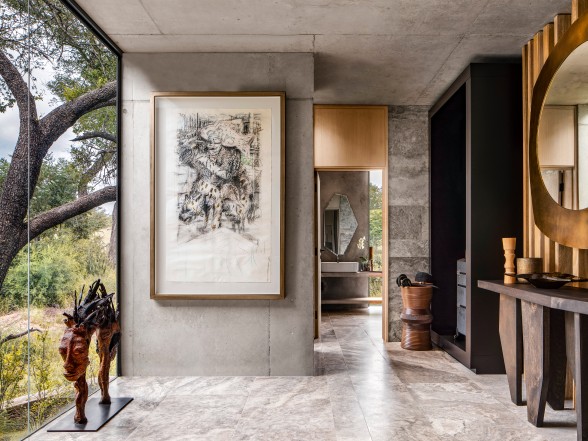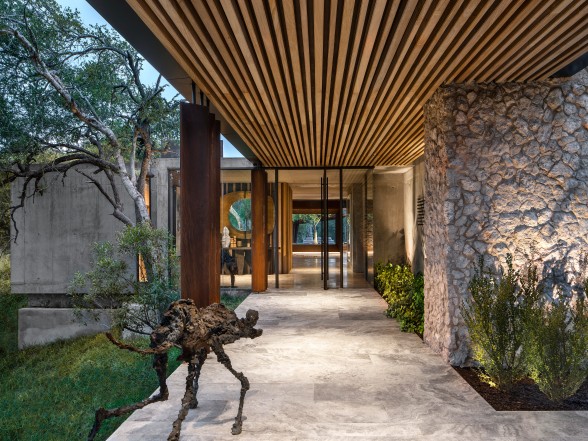 Up close and personal with nature
This is made possible thanks to the architectural design of the three exclusive bush villas with their expansive cantilever roof structures, not to mention the open, seamless design of the site as a whole. The building interiors were also designed with one eye on the wildness of nature while also offering the very highest luxury. Through expansive windows, all living spaces open towards the surrounding bush, and the open spaces – such as the romantic boma fireplace, the spacious terrace and the heated pool – virtually project into the reserve. The bathrooms in the luxury bush villas can be opened up completely to overlook the savannah, giving guests the feeling of almost bathing together with the hippos outside.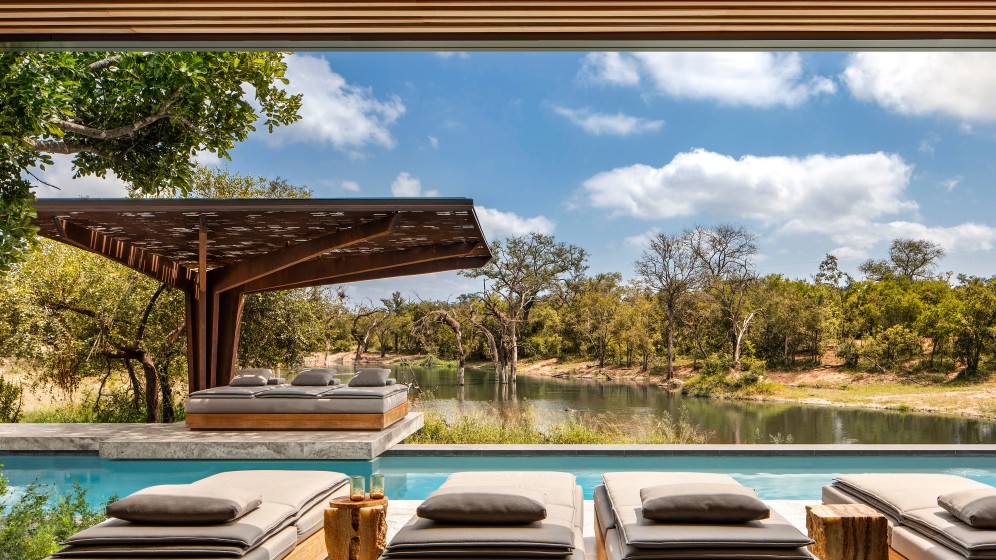 A natural experience
Instead of looking at the reserve as if standing on a viewing platform, guests live in the heart of the bush itself. This award-winning concept breaks away from traditional lodge design and allows for interaction with the surrounding environment.

On the subject of the environment – electricity is provided by solar panels that are positioned cleverly between the trees at the lodges. Meanwhile, guests are transported in electric off-road vehicles, thus allowing for an environmentally friendly, almost silent safari experience. When it rains, the water collected by Geberit Pluvia is stored in cisterns – not a drop goes to waste.