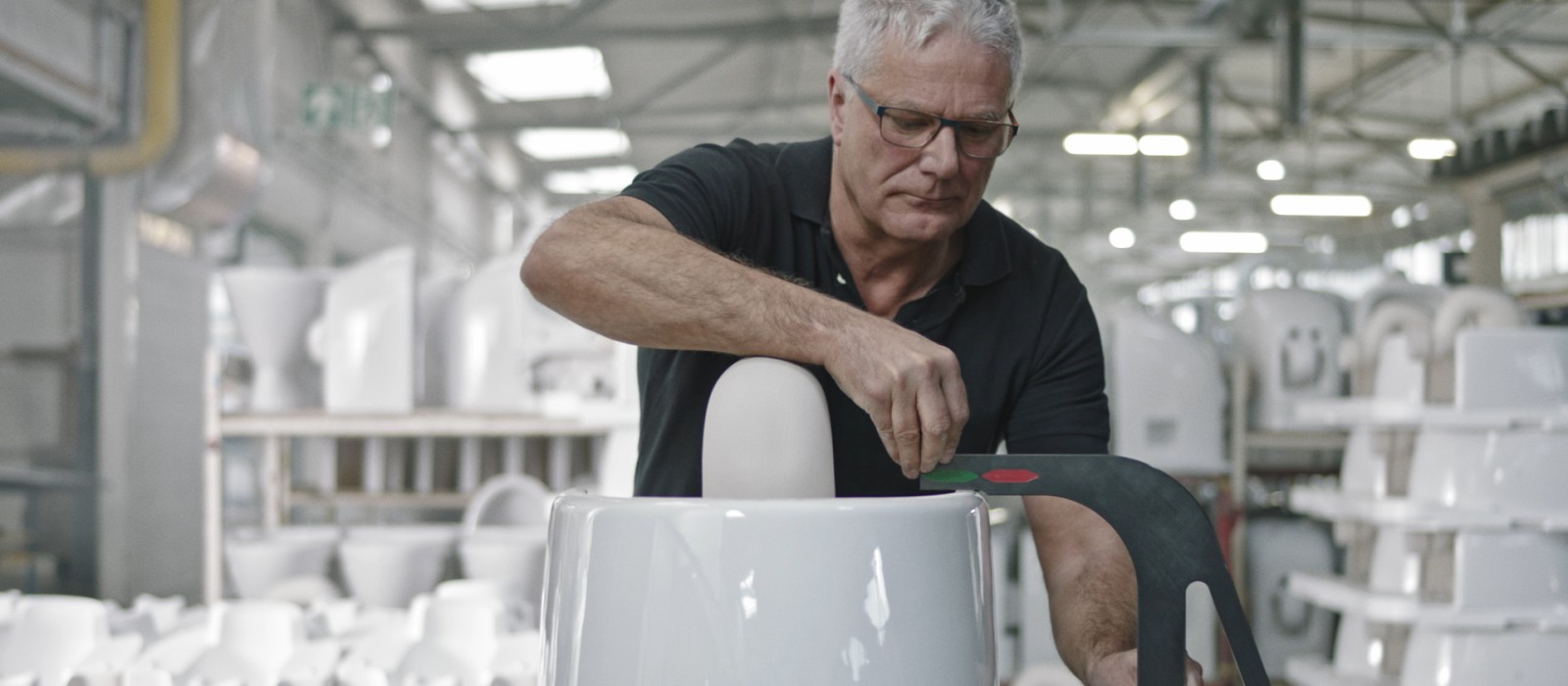 With the utmost care
Every single movement in Geberit Aquaclean production is perfectly orchestrated.
The high-quality AquaClean shower toilets from Geberit are manufactured with German quality and Swiss precision. The globally operating manufacturer of sanitary products can draw on 40 years of experience in development and production here.
The three-minute-long production video was shot in the ceramics plant in Wesel as well as in the labs, development departments and production at the headquarters in Rapperswil-Jona.
«Unlike many competitors, we handle the entire value chain, from the idea, development and production right through to the delivery and maintenance of our shower toilets. And we want to show our customers this know-how using this video.»
Margit Harsch, Head of Geberit AquaClean
Carefully coordinated production processes
Research work, test processes and individual production processes – such as the homogenisation of the raw materials, the smoothing of the ceramic appliance, the precise insertion of the electronic components and the careful inspection by hand – are interwoven in atmospheric film sequences and show that every single movement is spot on and is carefully coordinated in order to ensure the outstanding quality of the shower toilets.