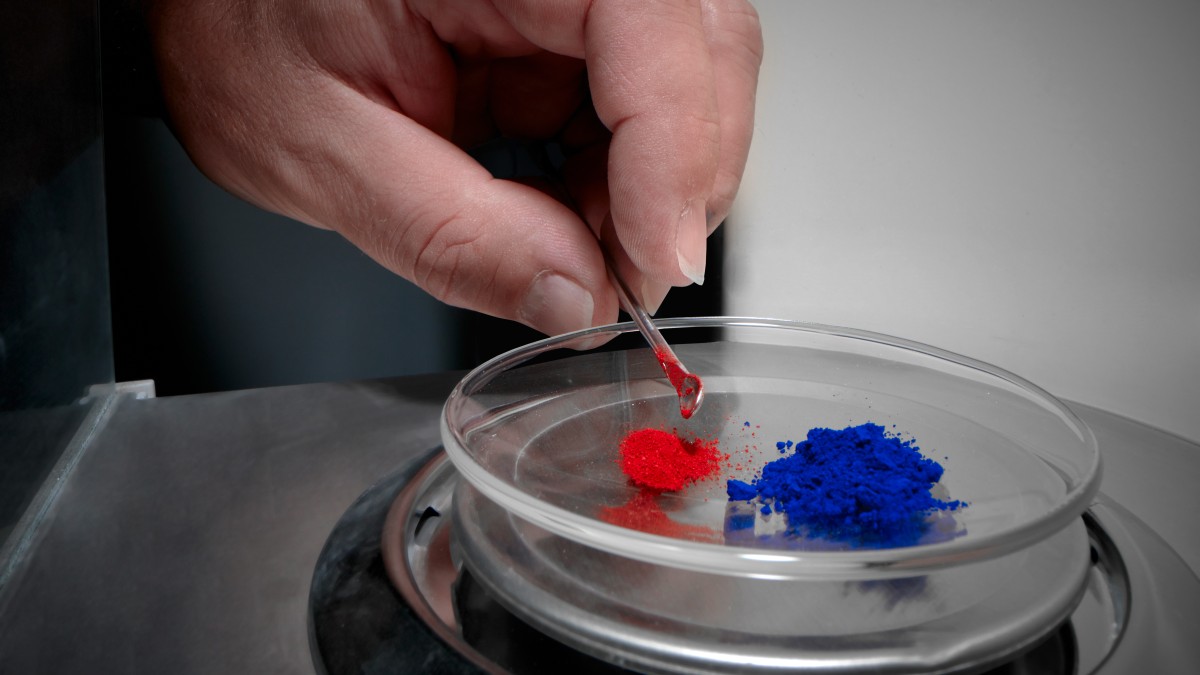 The hidden know-how in our products
We examine the chemical, mechanical and thermal properties of product materials using state-of-the-art techniques in order to make our products more robust, durable and environmentally friendly.
Because Geberit products are installed for decades, selecting the best possible product materials is absolutely decisive for product quality. Thermoplastics, which offer virtually endless moulding and colouring possibilities, are particularly well suited for cisterns and pipes. The plastic granules are available ready-made. However, we also develop plastics in our laboratories according to our own formulations. All product materials used undergo intensive testing together with in-depth inspections of their long-term properties.
Approval testing
Drinking water pipes, for example, have to meet very strict approval criteria in order to receive the corresponding approval mark from the authorities. Fatigue tests are carried out as part of this process. Here, the materials and end products are subjected to above-average stress, such as a high dose of chlorine, hot water up to 95 °C or excessive internal pressure. Only after these and all other tests are passed is the product ready for industrial series production – and ready for use in the various building types.