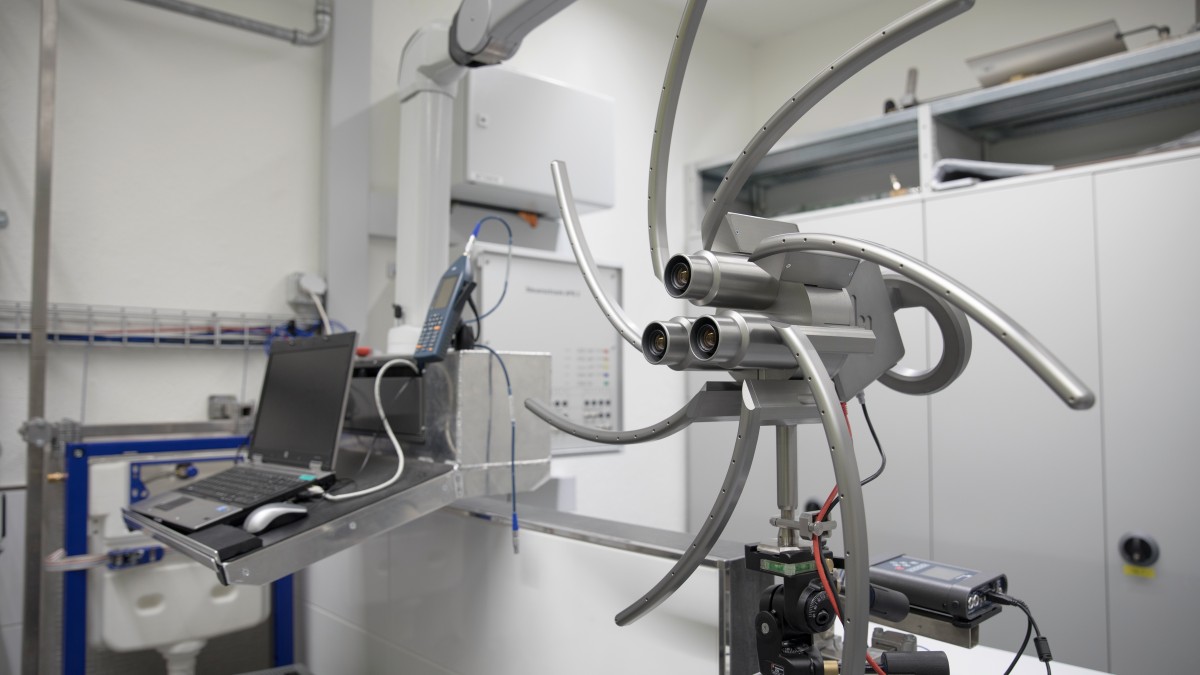 Sanitary installations can be quiet
In new buildings, there is no excuse for disturbances at night caused by sanitary noises. Thanks to the insights provided by the Building Technology and Acoustics Laboratory at Geberit, an optimal solution can be found for the acoustics in any building project.
Anyone who appreciates peace and quiet in hotels, at home or at work craves quiet sanitary installations. Geberit has made fulfilling these expectations its mission. For example, the inner geometry of the WC ceramic appliance was modified for the rimless shower toilet AquaClean Mera. Thanks to its increased wall thicknesses, high-density materials and special design, the building drainage system Silent-Pro also reduces noise. If the pipes are correctly installed, peace and quiet are guaranteed.
A laboratory unlike anything in the world
We make a concerted effort to optimise the acoustic properties, even when developing prototypes. To be able to do this, Geberit built the Building Technology and Acoustics Laboratory – a globally unique four-storey building where virtually any construction situation can be acoustically recorded using state-of-the-art measurement technology. It is not just the products that are researched here, the impact that various installation techniques have on sound emissions is too. All in the name of ensuring that the bathroom can be enjoyed in peace.