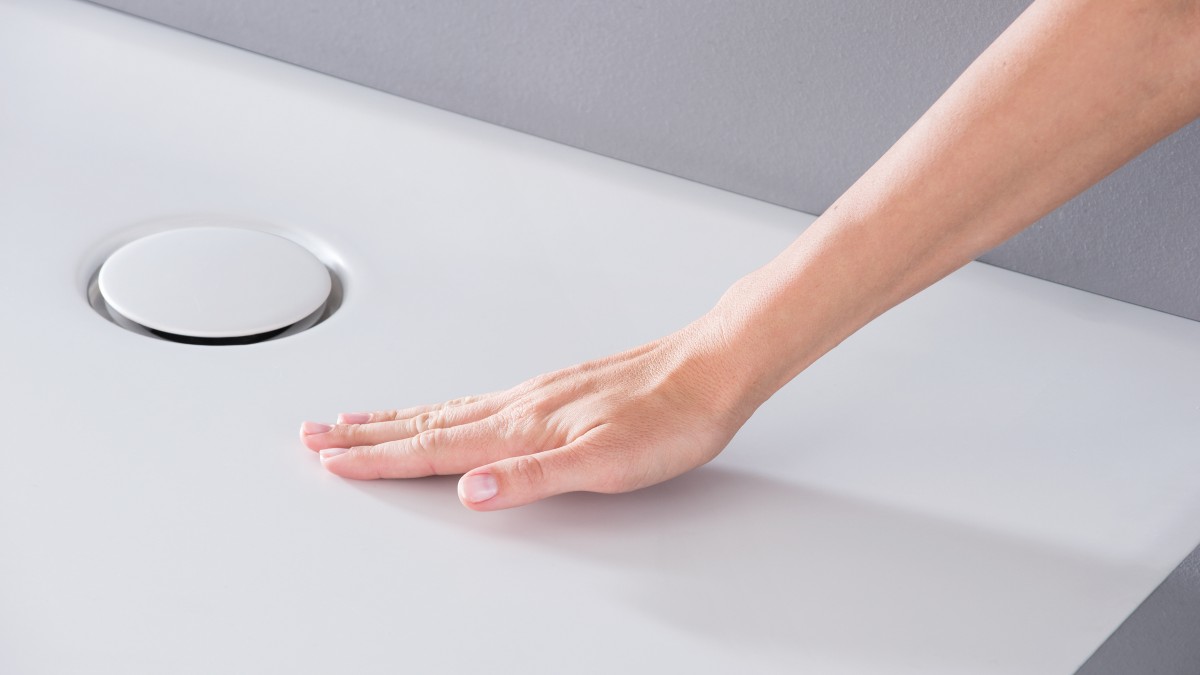 Just like new – even years down the line
The first thing you notice about many products in bathrooms and toilets are their surfaces, which is why we refine how they look and feel and make them resistant to dirt and chemicals.
The oldest ceramic finds are estimated to be some 30,000 years old. The material is indispensable in sanitary applications to this day because fired sanitary ceramic is extremely robust. With the appropriate glaze and the right care, ceramic sanitary appliances retain their original sheen for many years – even with heavy use and when very abrasive cleaning agents are used.
Multifunctional and resistant
Surfaces in bathrooms and toilets are judged on the basis of various characteristics, including colour, sheen, how they feel and how they are affected by dirt deposits, sweat marks and fingerprints. Not only that, they should also be easy to clean. All of these criteria are considered when developing new products, in addition to their original functionality as toilet, washbasin, shower tray, actuator plate or mirror cabinet. The product surfaces therefore undergo comprehensive testing at our laboratories.