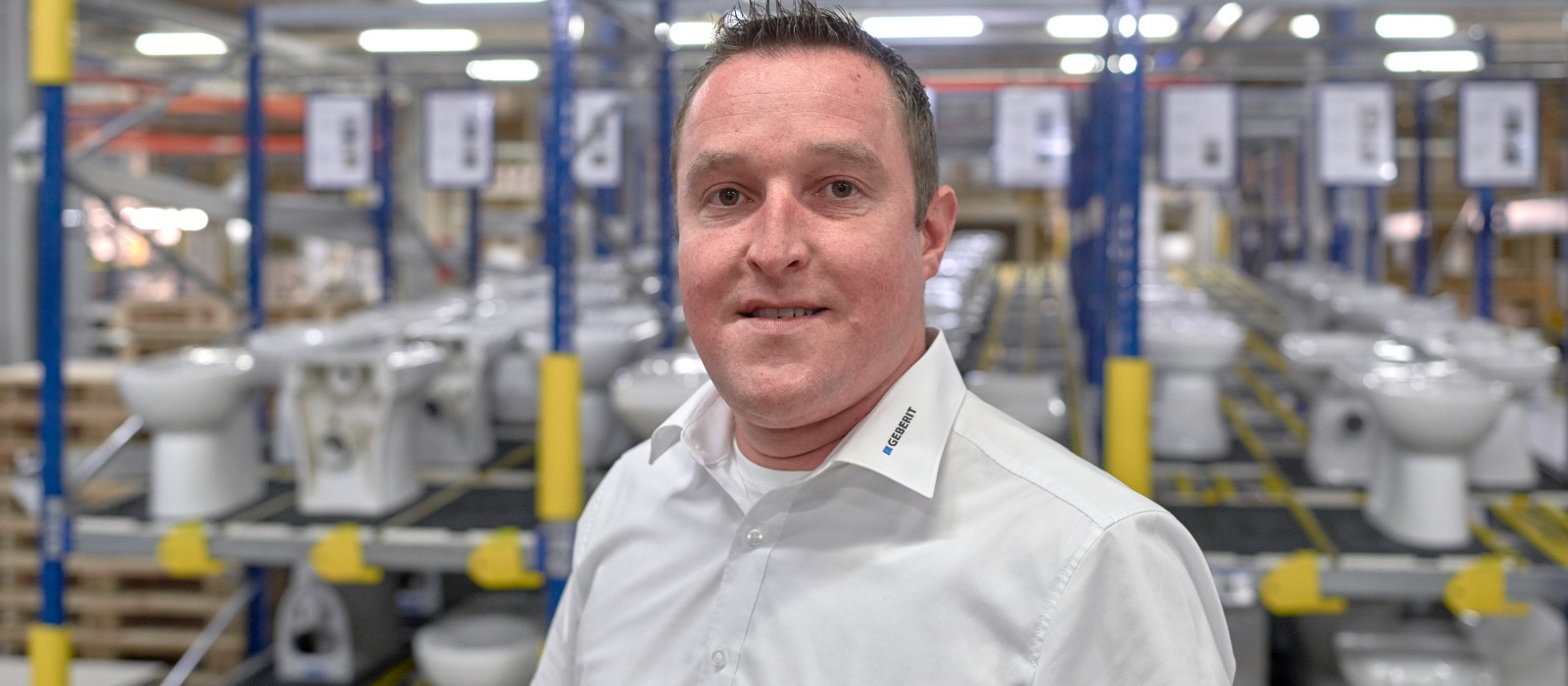 A suitcase full of ideas
On the quest for optimization
The Geberit Production System (GPS) is characterised by short distances, clear processes and optimal resource utilisation. Siegfried Locher is a GPS engineer and loves his job.
"Even with small ideas, I was able to make a big difference at Geberit Gaeta (IT). Despite the ceramics supermarket being a rather minor investment in the context of the Group-wide GPS initiatives, economic success was quick to follow. Thanks to a new clear structure and an updated work process, we were able to increase productivity in the packaging area by 20% and reduce the required storage space by a third.
As a GPS project engineer in the area of plant planning, I laid out and realized the project together with the colleagues in the southern Italian coastal city of Gaeta. In order to take the right measures and substantially improve the workflow, it was crucial that we included the colleagues from production and the packaging area. For example, they suggested the idea with the lifting aids, by means of which even the older employees can easily lift the heavy ceramic sanitary appliances into the ceramics supermarket.
This is precisely what motivates me in my job time and again. I can talk to all the employees on an equal footing. What helps me a lot in this regard is the fact that I already knew the company thanks to my dual mechanical engineering degree at the Baden-Wuerttemberg Cooperative State University with a practical part at Geberit.
We are a global company, yet the focus is on people when it comes to all process optimisations. Regardless of where a project I am supporting is, I can rely on the team and a management that acts modestly. I like projects that, when implemented, contribute to the further development of the company. And I think an increase in productivity of 20% is quite impressive indeed."