Addition to the color family
Matt white ceramics in the spotlight
There is almost no getting around them: matt ceramics are in vogue and now have a permanent place in the bathroom range. Geberit has recently developed its own matt surface.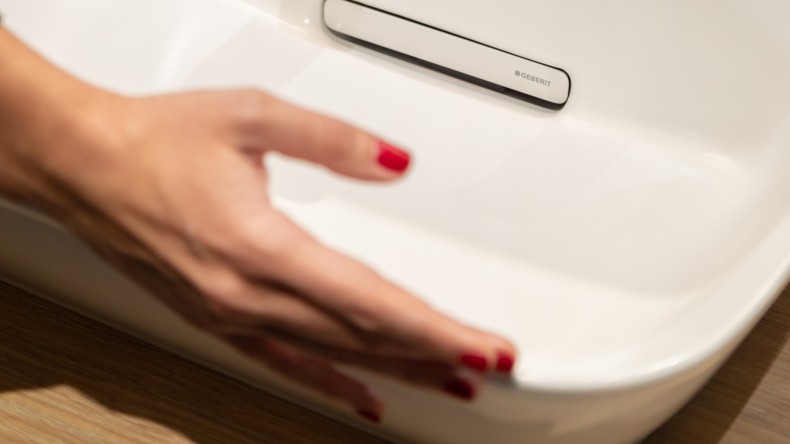 Geberit Matt is a pure white that does not tend to yellow, with pearly reflections and a smooth surface. The new variant is available for WCs, bidets and lay-on washbasins in the Geberit ONE and iCon bathroom series.
The company took advantage of the attention at the Salone del Mobile 2022 to present the new products. The architecture and design professionals showed keen interest in the new surface variant.
Different materials – different matt
The ceramics have a matt appearance thanks to a special glaze. But that is not the end of the story. "Because the WC seat and lid are made of a different material than the WC ceramic, they reflect light differently," explains Cyril Stutz, Head of Product Line Bathroom Ceramics and Furniture. That is why various test runs were necessary in advance until the ceramic and matt varnished WC seat and lid matched.
Scratchproof and easy to clean
Do deposits adhere more persistently to the matt ceramic than to the glossy version? And how robust is the matt glaze? To find out, comprehensive tests were carried out in Geberit's in-house materials laboratory. The team tested how well the new glaze can be cleaned and how scratchproof it is. "Successfully passed the test," was the verdict. The experts were unable to detect any differences between matt and glossy glaze in terms of both cleaning and resistance.