Competencies - January 2016
Blue gem
Tailor-made solutions for on-site installation
The blue Geberit Duofix elements are in a class of their own. With the aid of system rails and room-height studs, the self-supporting installation elements are attached in next to no time.
In the planning office, the interior designer is discussing the final details of the new bathroom with the building owner. The goal is to create a spacious and modern oasis of well-being. Several months later, the plumbers have installed two of the iconic blue Duofix elements – which will later support a washbasin and a wall-hung WC – into the already fixed system rails.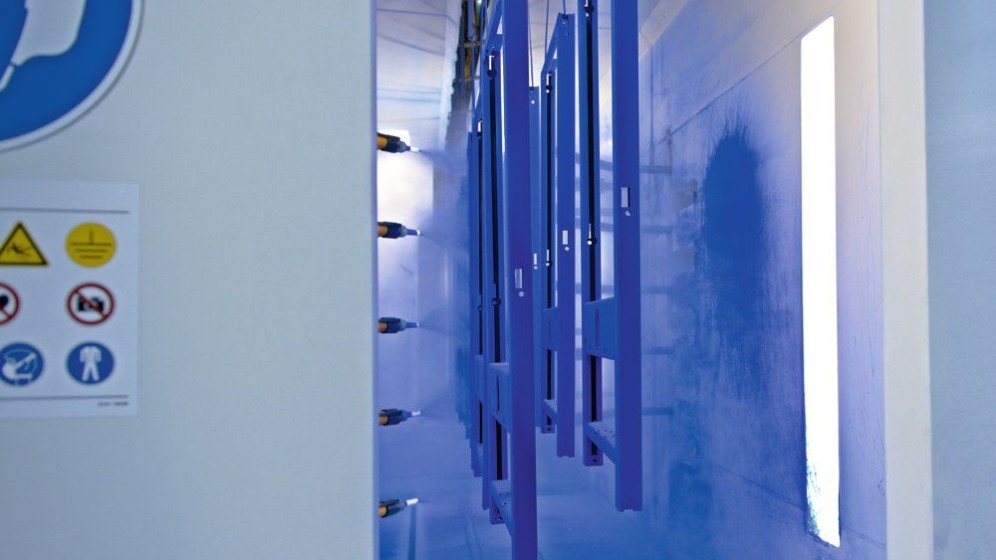 Clever solution
The sophisticated installation system enables the steps to be carried out quickly one after the other and simplifies coordination between the various trades. How is this possible? The system rails can be cut to the required size directly on the building site. They are then fastened to the ceiling and to the floor. The height-adjustable room-height studs can be easily extended downwards and placed anywhere inside the rail. The studs are fastened to the system rail using rail clips. The final step sees the blue Duofix elements fixed to the system wall.
Versatile application
The system wall is suitable for partition wall installations or prewall installations. The Duofix elements are not only suited for installing toilets – they can also be used for washbasins, bidets, urinals and wall drains for showers. The product portfolio also includes special installation elements with integrated mounting plates for barrier-free sanitary facilities. In summary: Geberit Duofix offers exceptional freedom when designing your bathroom.

Know-How Installed
In the version for prewall installation, the prewall depth can be set from the front (pictured). Furthermore, feet that hold the installation elements in place carry the dead weight of the installation elements, meaning plumbers have their hands free and can quickly and easily set the height without the assistance of a second person.