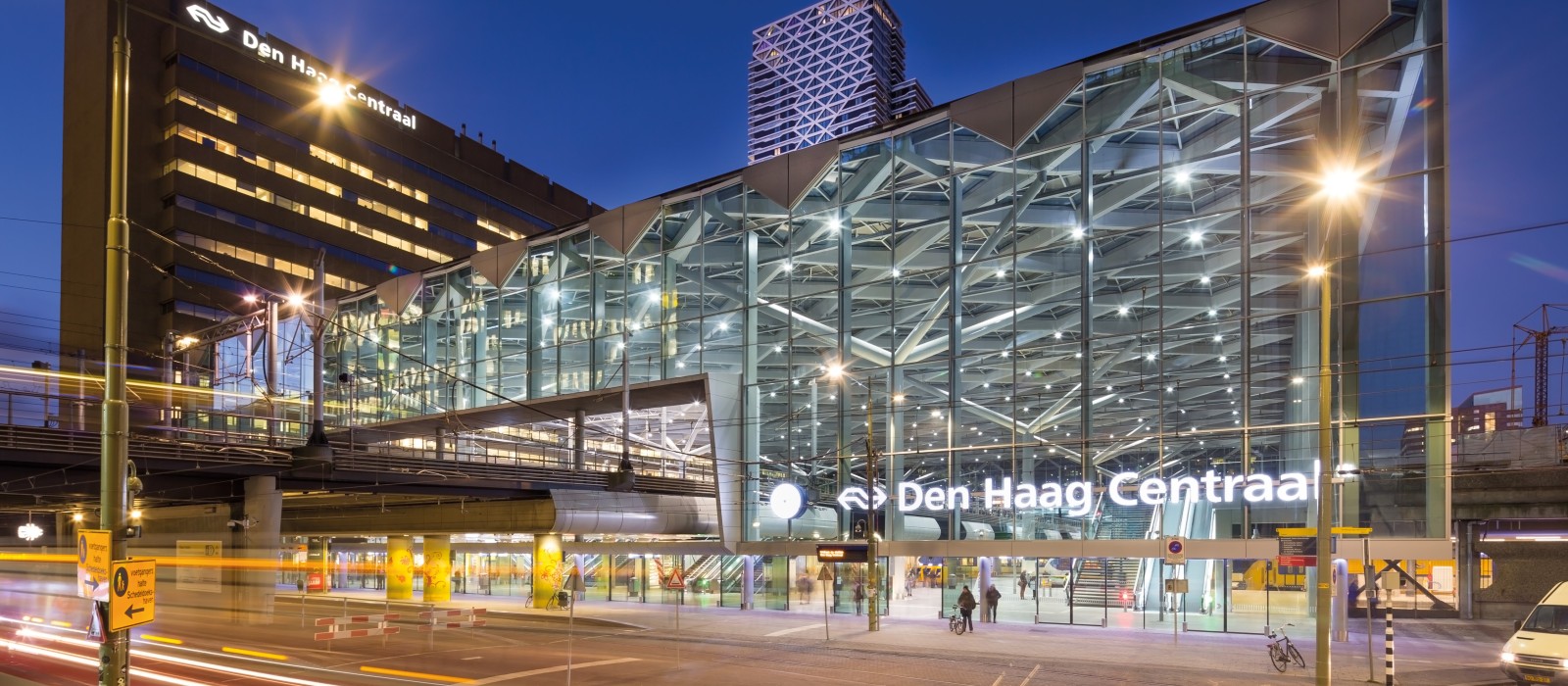 Central hub
Den Haag Nieuw Centraal, The Hague (NL)
Built in 1979, the main station of the city of the Hague is used by 190,000 travellers daily. Now it has received a welcome facelift.
Featuring diamond-shaped elements, the 120-metre-long, 96-metre-wide glass roof extends over the platforms of Den Haag Centraal railway station at a height of 22 metres. The architects at Benthem Crouwel were guided by three principles in their design considerations – clarity in spatial organisation, transparency and openness towards all sides.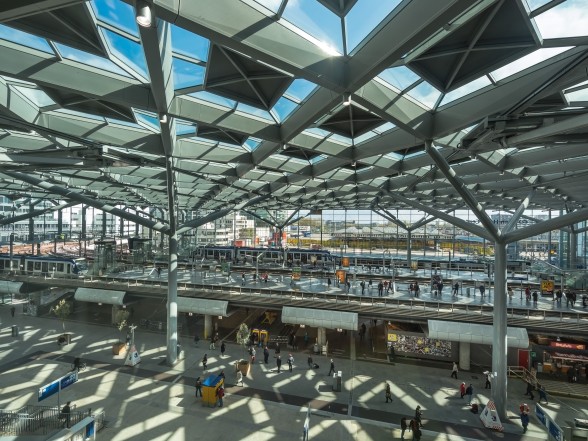 Reliable drainage
The enormous roof structure made of steel and glass that covers the whole of the transport hub immediately springs to mind when one thinks of transparency. Such a roof needs to be reliably drained. The Pluvia roof drainage system is based on the principle of negative pressure: cleverly designed outlets and small pipe diameters enable closed water columns to develop in the pipes and an increased discharge capacity to be achieved. As a result, fewer discharge stacks are required when compared to conventional drainage solutions.
Geberit Know-how
In the drinking water systems at public facilities, it can occur that entire pipe sections are not used for long periods at a time. The fully automated sanitary flush unit prevents the microbial contamination of these water pipes. The flush cycle and other settings can now be programmed comfortably via smartphone.