Employees - February 2021
Insight into digital products
Challenging tasks and integrated into the team
Their goal: To learn more about the processes and structures seen at a global company like Geberit. And also, of course, to start out on a long career at the company. Their contribution: Showing off their skills as part of real-life projects. Our promise: To allow them to develop, gain practical experience and become a full part of everyday life at our company. Our principle: To choose a few, promising interns, and to prepare them in the best possible way for a career at Geberit.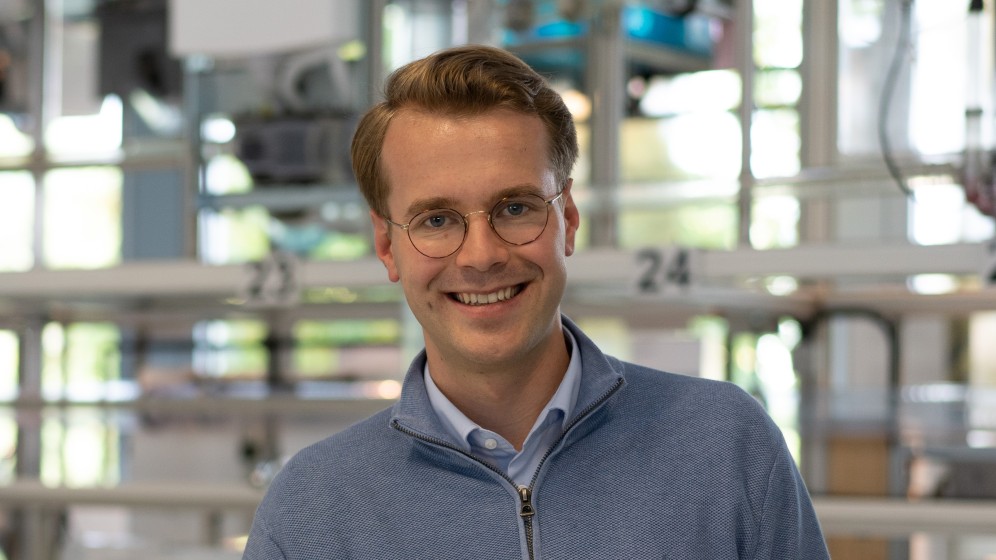 Johannes Hooss, intern in the Digital Products team in Jona (CH)
Johannes, a student from the University of St. Gallen, found his internship at Geberit both challenging and profound. The desire to work for Geberit first came about with a visit to a trade fair. "In 2019, I visited the ISH in Frankfurt – the sanitary industry's leading global trade fair – and was very impressed by the Geberit booth. It was then clear that an internship at Geberit in business development was the right choice for me. I was convinced that I could put the knowledge I gained as part of my ongoing master's studies in Business Innovation at the University of St. Gallen into practice at Geberit and could provide some ideas for developing new business initiatives – such as digital products.
«When it comes to working together in future, an internship is the ideal way for both parties to find out more about each other, both from a personal and professional perspective. This was no different for Johannes»
Patricia Rufer, responsible for personnel development and recruiting at the Geberit Group in Jona.
From the very first day, I got to know the key players involved in my assignments and we quickly organised my internship programme. This was packed with challenging tasks, such as developing strategies for technology partnerships or creating a business model workshop. The four-month internship was an incredibly valuable experience. I was able to take part in various different projects and thus learned a great deal about the sanitary industry and the company.
At Geberit, great importance is attached to bringing your own ideas to the table. The company offers the necessary support in putting them into action. In return, the company gives you a great deal of responsibility and places its trust in you. The fact that I was able to present my findings to leading members of the company motivated me to expand my horizons while also encouraging me to leave my comfort zone. This was a fantastic experience, and one I won't forget."